Description
The Budget Matters 2016 Policy Conference will return to its full-day format this year. In celebration of the Budget & Policy Center's 10-year anniversary, it will highlight the progress our state has made in the past decade toward becoming more just, prosperous, and equitable for everyone. It will also focus on how we can lay the groundwork for making ever-more progress in the 2017 legislative session and beyond.
Breakout panels will focus on: the state Supreme Court's McCleary mandate to fund schools; practical revenue solutions for the 2017-2019 budget and beyond; innovative strategies to promote good, living-wage jobs; reforming and addressing inequities in the criminal justice system; and more. See the full line-up of panels here!
Keynote Presentations:
Looking Forward: Racial Equity, Just Growth, and the American Future
Manuel Pastor, University of Southern California professor and director of the USC Program for Environmental and Regional Equity
United We Stand: New Messaging Research to Move People on Economic, Environmental, Education, and Racial Justice
Anat Shenker-Osorio, communications expert, researcher, and author
Lunch plus morning and afternoon refreshments will be provided.
Thank you to our generous sponsors, without whom #BudgetMatters16 would not be possible.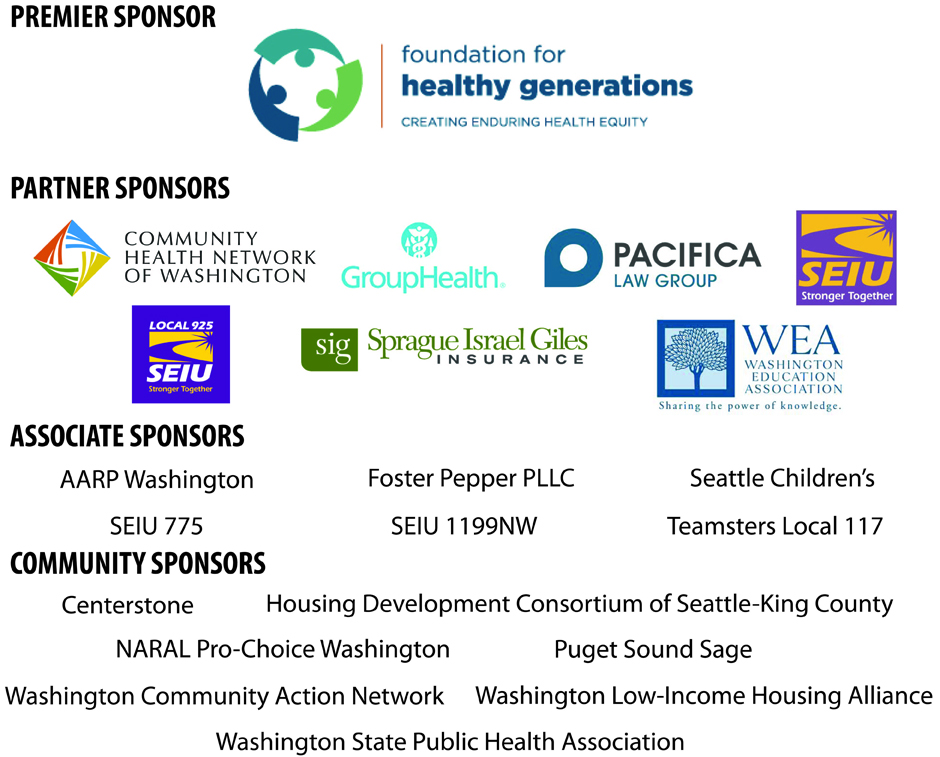 A limited number of discounted tickets are available for groups of 10 or more. Email Precious Butiu for more info.