Description
This is a MUST ATTEND annual seminar to keep yourself equipped with insightful tax updates and business knowledge.
Budget 2020 have a strong focus on supporting Malaysian SME. Government initiated different software grants and funding opportunities with easy approval process. Seize the opportunities to learn how to get the grant. Various tax incentives & amendments will also be share in-depth.

This event is FREE and sponsored by SQL Account. All are welcome, no restriction.
Please Like our Facebook www.facebook.com/SQLEstream for updates.
---
Expand your businesses with Government's Grants -

Claim up to RM5000 worth of grant

incentives per business buying / upgrade Payroll, POS, & Business system.

2019 & 2020 Income Tax Updates - Changes affecting 1) Companies & 2) Individuals
Changes in SST 2019 & 2020
Digital Service Tax on digital advertising offered by Google, Facebook etc
Income Tax & Tax relief affecting individuals
Changes in RPGT and Opportunities
Tax Audit and Investigation after voluntary disclosure
TIN assigned to all businesses & Malaysian above age of 18 - what is TIN? what is the impact?
Impact of the upcoming Employment Act Changes
Questions and Answers by Tax Experts
Seminar conducted in English (with Mandarin Explaination 华文解释 ) with tax expert and speaker Mr. Song Liew (CA, MIA, CTIM). More than 100,000 participants have attended Mr. Song tax seminars.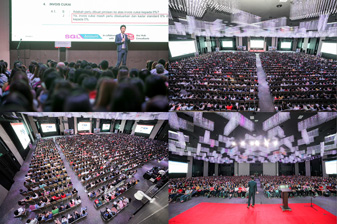 Organizer of Budget 2020 Tax & Business Conference - Melaka @ Pay Teck School
SQL Account is the Number 1 accounting software in South East Asia use by more than 210,000 companies. We empower more than 600,000 accounting and business professionals using SQL Account and SQL Payroll to perform their daily operation effectively. Even universities use SQL Account as their education tool of choice.
More than 400 service centres in Malaysia is ready to help your business grow. To support local business communities, SQL Account run monthly free trainings and sponsor accounting and tax seminars across all cities in Malaysia. Want proof? Check out the 200,000 supporters in our seminars.
www.SQL.com.my