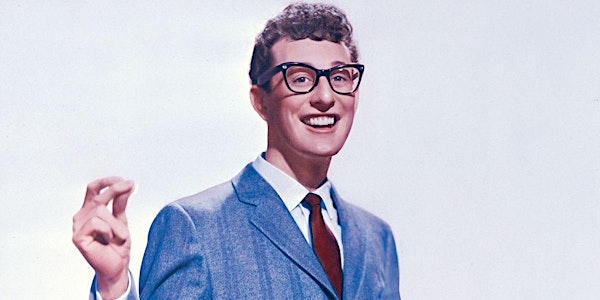 Buddy Holly's 86th Birthday Celebration - Music History Livestream (Oct. 7)
Buddy Holly's 86th Birthday Celebration - Music History Livestream with Robert Kelleman - Washington, DC History & Culture
Refund Policy
Contact the organizer to request a refund.
Eventbrite's fee is nonrefundable.
About this event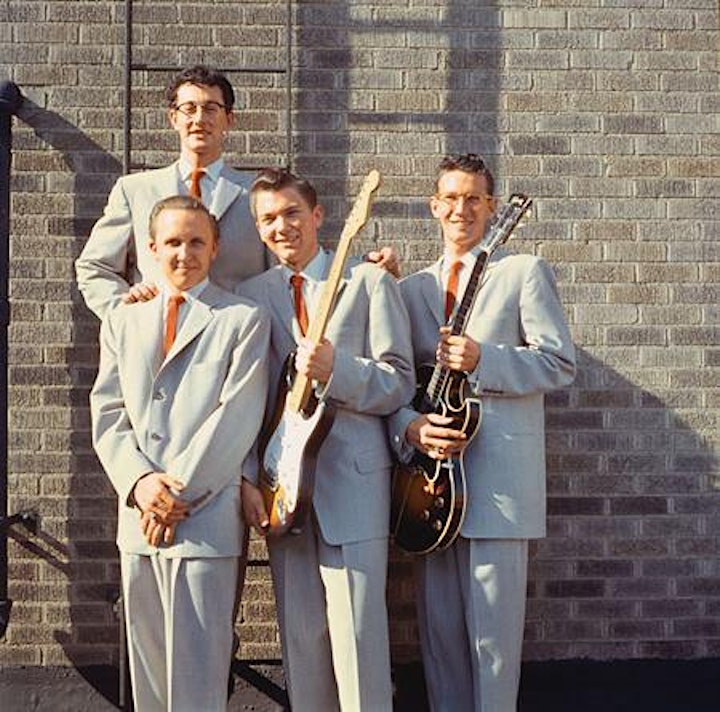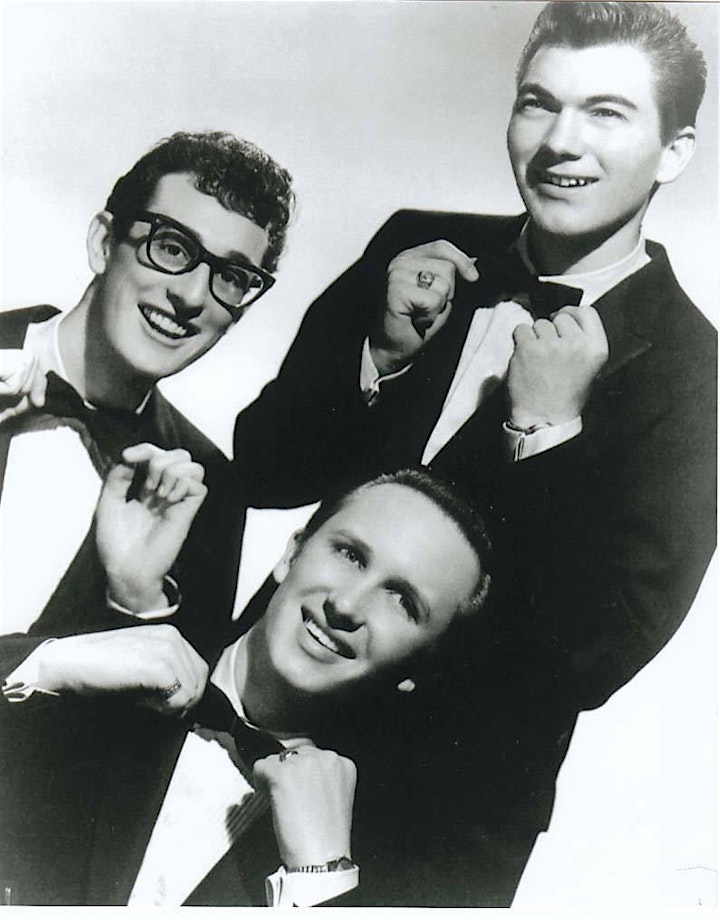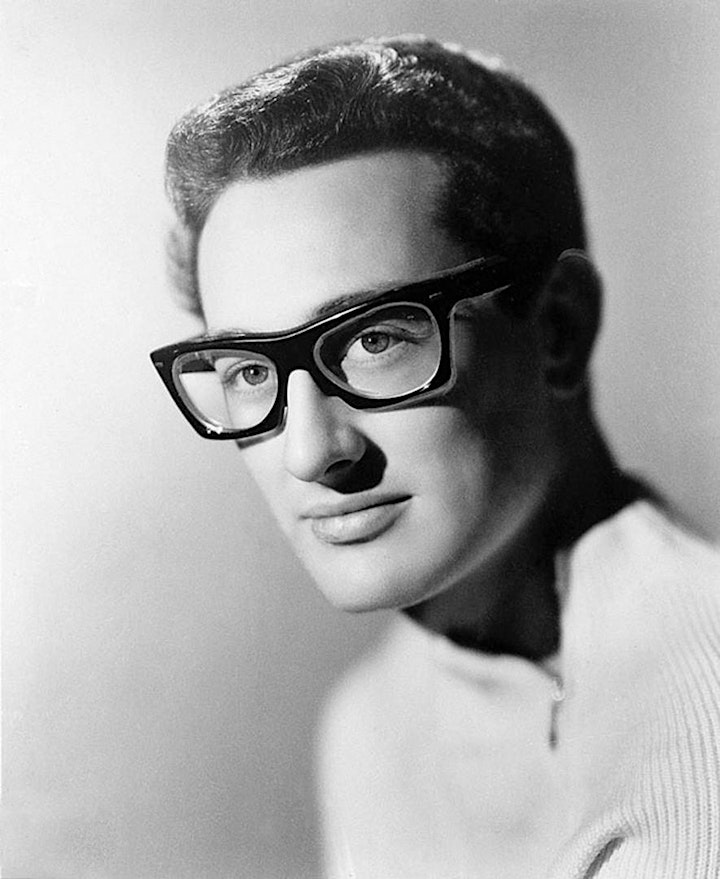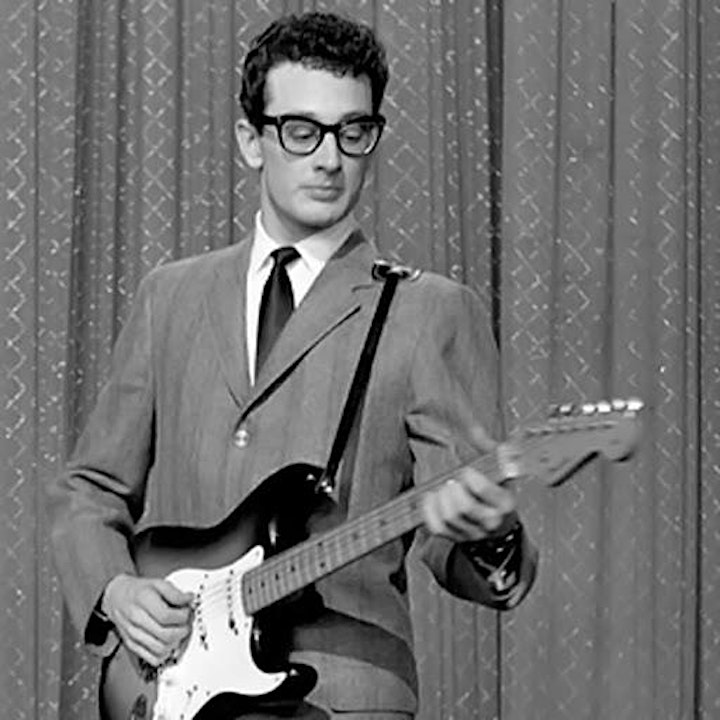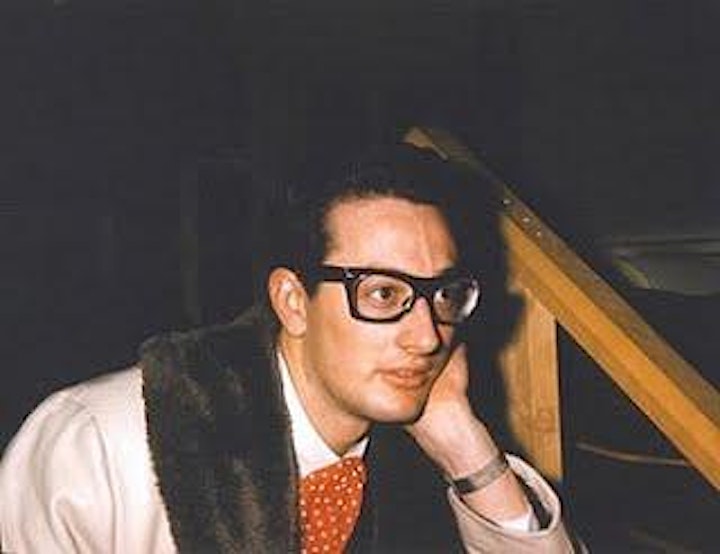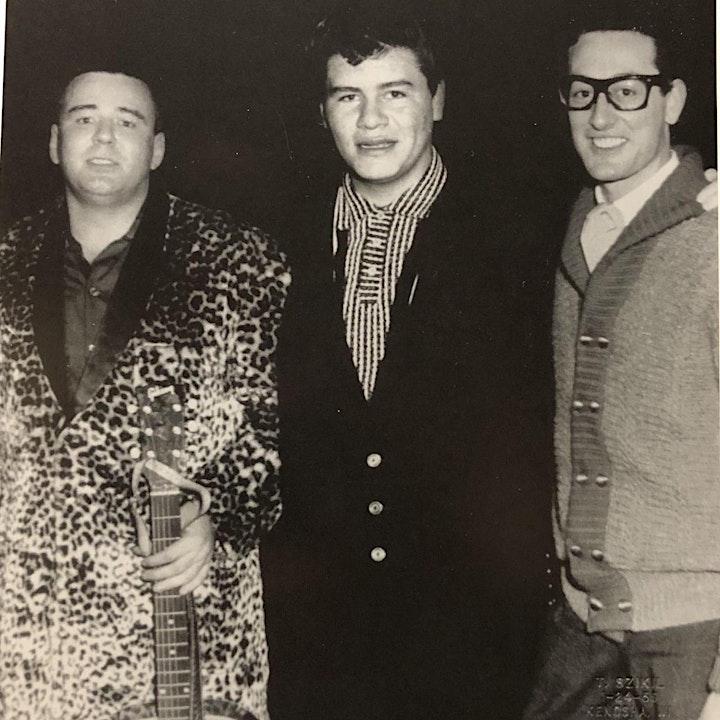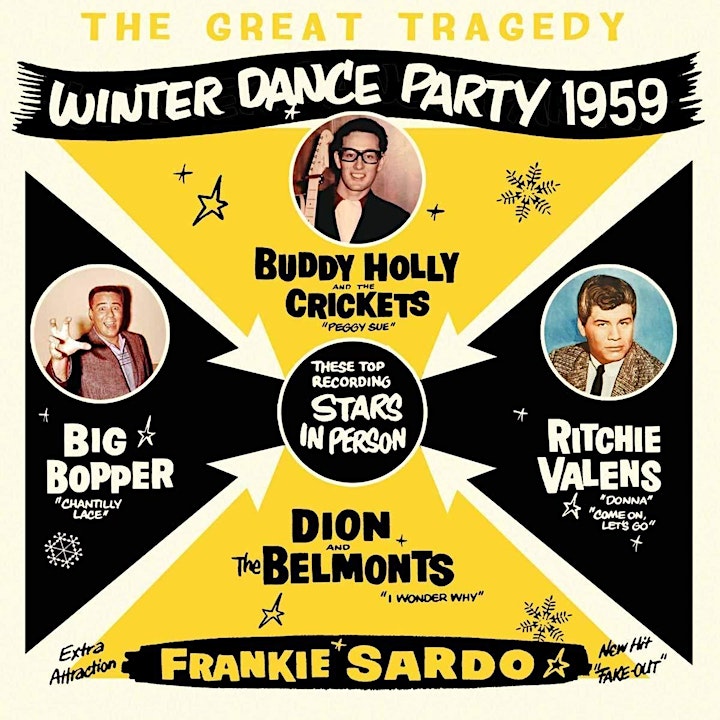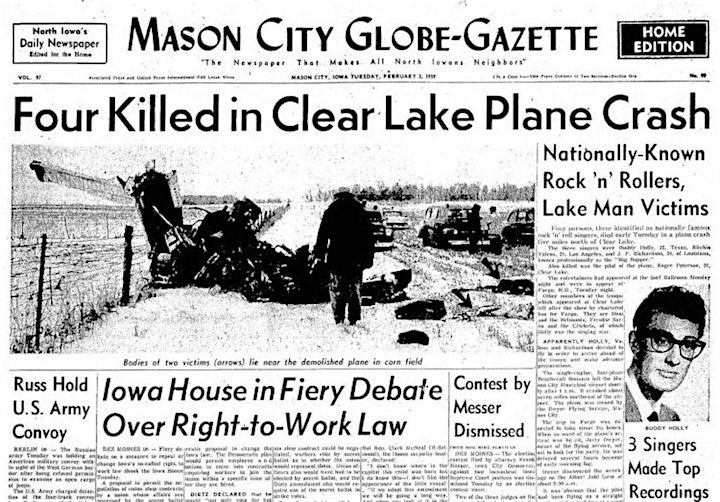 Buddy Holly's 86th Birthday Celebration - Music History Livestream
Friday, October 7 -
3:00 PM - Los Angeles, CA / San Francisco, CA
5:00 PM - Dallas, TX / Chicago, IL
6:00 PM - Washington, DC / New York, NY
11:00 PM - London, England
This program will not be recorded for later viewing.
Zoom Connection Link
Click (or Copy and Paste) and Follow the Instructions:
https://us02web.zoom.us/j/89112021834
Let's travel back in time to the 1950's to hear the legendary music of Buddy Holly (1936-1959), who was born 86 years ago on September 7.
Our livestream music history program will explore Buddy Holly's inspiring life and career - including a variety of historical photos and video musical selections.
We'll also review "The Day the Music Died," the February 3, 1959 Clear Lake, Iowa plane crash that killed Buddy Holly, Ritchie Valens, "The Big Bopper" and pilot Roger Peterson.
During our online/virtual program there will also be an opportunity to discuss the music with other participants via Zoom.
Charles Hardin Holley (September 7, 1936 – February 3, 1959), known professionally as Buddy Holly, was an American singer-songwriter who was a central and pioneering figure of mid-1950s rock and roll. He was born in Lubbock, Texas, to a musical family during the Great Depression, and learned to play guitar and sing alongside his siblings. His style was influenced by gospel music, country music, and rhythm and blues acts, which he performed in Lubbock with his friends from high school.
He made his first appearance on local television in 1952, and the following year he formed the group "Buddy and Bob" with his friend Bob Montgomery. In 1955, after opening for Elvis Presley, he decided to pursue a career in music. He opened for Presley three times that year; his band's style shifted from country and western to entirely rock and roll. In October that year, when he opened for Bill Haley & His Comets, he was spotted by Nashville scout Eddie Crandall, who helped him get a contract with Decca Records.
Holly's recording sessions at Decca were produced by Owen Bradley, who had become famous for producing orchestrated country hits for stars like Patsy Cline. Unhappy with Bradley's musical style and control in the studio, Holly went to producer Norman Petty in Clovis, New Mexico, and recorded a demo of "That'll Be the Day", among other songs. Petty became the band's manager and sent the demo to Brunswick Records, which released it as a single credited to "The Crickets", which became the name of Holly's band. In September 1957, as the band toured, "That'll Be the Day" topped the US and UK singles charts. Its success was followed in October by another major hit, "Peggy Sue".
The album The "Chirping" Crickets, released in November 1957, reached number five on the UK Albums Chart. Holly made his second appearance on The Ed Sullivan Show in January 1958 and soon after toured Australia and then the UK. In early 1959, he assembled a new band, consisting of future country music star Waylon Jennings (bass), famed session musician Tommy Allsup (guitar), and Carl Bunch (drums), and embarked on a tour of the midwestern U.S. After a show in Clear Lake, Iowa, he chartered an airplane to travel to his next show, in Moorhead, Minnesota. Soon after takeoff, the plane crashed, killing Holly, Ritchie Valens, The Big Bopper, and pilot Roger Peterson in a tragedy later referred to by Don McLean as "The Day the Music Died" in his song "American Pie".
During his short career, Holly wrote and recorded many songs. He is often regarded as the artist who defined the traditional rock-and-roll lineup of two guitars, bass, and drums. He was a major influence on later popular music artists, including Bob Dylan, The Beatles, The Rolling Stones, Eric Clapton, The Hollies (who named themselves in his honor), Elvis Costello, Marshall Crenshaw (who later played Holly), and Elton John. He was among the first artists inducted into the Rock and Roll Hall of Fame, in 1986. Rolling Stone magazine ranked him number 13 in its list of "100 Greatest Artists".
__________________________
Your host for this program is Robert Kelleman, the founder/director of the non-profit community organizations Washington, DC History & Culture and Dallas-Texas History & Culture.
YouTube Previously Recorded Programs
http://www.youtube.com/c/WashingtonDCHistoryCulture
__________________________
Zoom Connection:
Login info will be emailed several times beginning 24 hours prior to the event.
If you don't receive the Zoom connection link please contact us.
To join the event simply click the Zoom link and follow the instructions.
If clicking the link doesn't work try copying and pasting it instead.
Password not required.
Zoom may work better in some browsers/devices than others - if one doesn't work try another.
When all else fails please read and follow the directions. : )
Didn't Receive the Zoom Connection Info?
Check your spam folder, make sure you didn't sign-up with your other email address (personal vs. work, etc.), and also review the email settings on your Eventbrite account (you may have turned off our notifications)- link below:
https://www.eventbrite.com/account-settings/email-preferences
Additional Eventbrite Troubleshooting Link:
https://www.eventbrite.com/support/articles/en_US/Troubleshooting/did-my-email-send-invitations-order-confirmations-reminders?lg=en_US
_________________________
Donations Support Our Non-Profit Community Programs - Thank You!
PayPal: DCHistoryAndCulture@gmail.com
Venmo: @DCHistoryAndCulture
GoFundMe: https://gofund.me/d29491c0
Washington, DC History & Culture
A non-profit community organization.
Experience the history and culture of Washington, DC - and the world!
https://DCHistoryAndCulture.Eventbrite.com
https://www.Facebook.com/DCHistoryAndCulture
https://www.Meetup.com/DCHistoryAndCulture
http://www.youtube.com/c/WashingtonDCHistoryCulture
Dallas-Texas, History & Culture
A non-profit community organization.
Experience the history and culture of Dallas, Texas - and the world!
http://DallasHistoryAndCulture.eventbrite.com
https://www.meetup.com/DallasHistoryAndCulture
https://www.facebook.com/DallasTexasHistoryAndCulture
________________________
We look forward to seeing you - thanks!
Robert Kelleman
rkelleman@yahoo.com
202-821-6325 (text only)
History & Culture Travels /
Washington, DC History & Culture / Dallas-Texas History & Culture