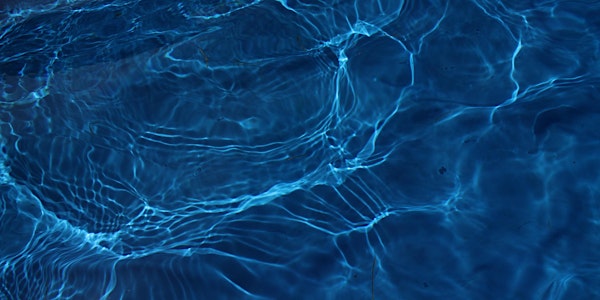 Buddhist Perspectives on Grief and Renewal (Livestream)
Buddhist Perspectives on Grief and Renewal: A Conversation with Chenxing Han (Livestream)
Date and time
Thursday, June 8 · 6 - 7:30pm PDT
About this event
1 hour 30 minutes

Mobile eTicket
These tickets are for the Livestream version of this event. To buy tickets for the In-Person event CLICK HERE.
IMPORTANT EVENT INFORMATION
This event is in-person and via livestream Thursday, June 8, 2023, 6:00 p.m. PDT
This event will be streamed live online with an interactive Q&A.
This event will be recorded on our YouTube channel
Portions of the audio will be released on our podcast.
Copies of Chenxing's book are available to add on when registering.
ACCESSIBILITY
If you need to request accessibility accommodations, please email publicprograms@ciis.edu at least one week prior to the event. For more information, explore our Accessibility web page.
EVENT DESCRIPTION
How do we grieve our losses? How can we care for our spirits? Immigrant daughter, novice chaplain, bereaved friend, and author Chenxing Han explores these searing questions in her latest book One Long Listening. One of American Buddhism's most vital new voices, Chenxing illuminates and reexamines Buddhism with new perspectives and invites us to dive into unknowingness: 不知最親切. Not knowing is most intimate.
Join Chenxing and Associate Professor and Core faculty of Asian Contemplative and Transcultural Studies (ACTS) in the Department of East-West Psychology at CIIS Jun Wang for a transformative conversation as they explore Chenxing's journey through the wilds of grief and laughter, pain and impermanence. Drawing upon her Buddhist practice, experiences with a dying friend, bedside chaplaincy visits, and memories of a migratory childhood, Chenxing reconnects us to both the heartache and inexplicable brightness of being human.
Chenxing and Jun invite us to dive fearlessly into the stories we inhabit, the hopes we relinquish, and what it means simply to be, to and for the ones we love.
Chenxing Han is the author of the widely reviewed Be the Refuge: Raising the Voices of Asian American Buddhists (North Atlantic Books, 2021) and one long listening: a memoir of grief, friendship, and spiritual care (North Atlantic Books 2023). She is a regular contributor to Lion's Roar, Tricycle, Buddhadharma, and other publications, and a frequent speaker and workshop leader at schools, universities, and Buddhist communities across the nation. She has received fellowships from Hedgebrook, Hemera Foundation, the Lenz Foundation, and the Institute of Buddhist Studies.
Chenxing holds a BA from Stanford University and an MA in Buddhist Studies from the Graduate Theological Union. Her chaplaincy training began in Cambodia and continued in the San Francisco Bay Area, where she completed a yearlong residency on an oncology ward. She is a co-teacher of Listening to the Buddhists in Our Backyard at Phillips Academy Andover and a co-organizer of May We Gather: A National Buddhist Memorial for Asian American Ancestors.
Jun Wang, PhD, L.Ac., is Associate Professor and Core faculty of Asian Contemplative and Transcultural Studies (ACTS) in the Department of East-West Psychology at CIIS. She is a cross-disciplinary scholar and practitioner of holistic health, medical anthropology, contemplative studies of Buddhism and Daoism, and body-mind energetics. Her teaching and research at CIIS focus on Chinese philosophy and psychology, holistic healing principles, Daoist life cultivation, and Meditation in Buddhist and Daoist traditions. She is the author of Cultivating Qi: An Introduction to Chinese Body-Mind Energetics (North Atlantic, 2011), and contributor to several book chapters and journals including "Chinese Medicine: Health and Balance for the Whole Person" in Science and Religion: One World, Many Possibilities (Routledge, 2014), "Dynamic Wisdom of Sky-Dancers in Tantric Buddhism" in Philo-Sophia: Wisdom Goddess Traditions (Lotus, 2021). "Contemplative Pedagogy in Buddhist Traditions" (Tarka Journal, 2023).
We are grateful to our Bookstore Partner:
Marcus Books is the nation's oldest Black-owned independent bookstore celebrating its 60th year. Marcus Books' mission is to provide opportunities for Black folks and their allies to celebrate and learn about Black people everywhere. Learn more about Marcus Books.
About the organizer
CIIS Public Programs produces events, continuing education opportunities, and a podcast for people who are curious about themselves and the world. Our programs further personal and social transformation by bringing together the diverse voices of visionaries, artists, change-makers, and scholars to share compelling experiences, offer new perspectives, and expand creative horizons. Public Programs enhances and reflects the academic mission of our nonprofit university home in San Francisco—California Institute of Integral Studies 
Discounts
CIIS students, staff, and faculty receive discounts on all events. CIIS Public Programs Members receive a 20% discount on all events. Contact us for more information (contact info below). Please note that we may check your ID for proof of eligibility on arrival at event. 
Refund Policy
Tickets and donations for talks and conversations are nonrefundable.
Tickets are fully refundable up to 7 days prior to the event start. Within 7 days of the event, credit may be available. No refunds or credits are available within 24 hours of the event start. Read our full refund policy at our Frequently Asked Questions web page.
Contact Information
Email: publicprograms@ciis.edu
Phone: (415) 575-6175
Read our Frequently Asked Questions here.