Description
Following the tremendous success of our second Buddhism, Science, and Future conference in Shenzhen, China, the third annual Buddhism, Science, and Future conference hosted by Woodenfish Foundation is set to be held this May on the beautiful campus of the University of Washington.
Nestled in the intellectual heart of Seattle in the beautiful Kane Hall, progressive talks and demonstrations will be shared.
This cutting-edge, cross-disciplinary conference will convene an international meeting of scholastic, philosophical, and practical minds to explore the intersections of Buddhism, Science, and the Future.
This exploration will be accomplished through presentations from leading thinkers in the respective fields of Buddhist studies (philosophy, history, practice, application), the scientific study of the "mind" (neuroscience, biology, psychology) and comparative/ethical thinkers at the intersection of these two studies (ethicists, writers, comparative philosophers, etc.). These presentations will be broken into three sections based on the fields mentioned. (See conference agenda for descriptions of these panels).
Following the presentations held on Saturday, we will devote Sunday to dialogue among these great minds. The floor will be open to receive questions from the audience in pursuance of greater clarity and implications of the presentation content moving into the future. We hope you join us for this important exploration!
This is an independent conference run exclusively by Woodenfish Foundation without other affiliations.
CONFERENCE DESCRIPTION:
Neuroscience, genetics, artificial intelligence, and other new technologies are expanding the scope of our collective knowledge and revolutionizing our world. Meanwhile, these changes are shaping our personal and spiritual lives: our happiness, our well-being, our enlightenment. Buddhism's long advocacy of "technologies of awareness" makes it instinctive to embrace these emerging technologies and incorporating them as an aid to attain greater wisdom.
Indeed, the interchange among them—especially psychology, neuroscience, biotechnology—has gone from a trickle to a virtual flood. Beginning millennia ago when Śākyamuni Buddha developed meditation techniques to foster the awakening that he had sought—and that are today known throughout the world—this conversation is more important than ever in today's turbulent world. Tantric practices, visualization exercises, aesthetic practices, and a vast number of other contemplative technologies have been continuously developed, refined, and practiced over the thousands of years of Buddhist history. Genetic sequencing, brain imaging, in vitro fertilization have physicalized the mystical code of life, yet controversies arise when humans are attempting to manipulate life—and the mind—with scientific methods. In other words, are we ready to think about the era of "meditating like a Zen master at the push of a button"?
There are many products and plans that promise to duplicate the contemplative experiences, which Buddhists have been pursuing for millennia. We think that it will be interesting and even fun to think about these things a little more systematically. Is it really possible to skip the thirty years meditating in a cave? What are the risks and ethical implications of the "science of happiness," the neurophysiology of the "lama in the lab"? If your genetics encoding for greater happiness and higher intelligence can be modified, would you go for it? To avoid suffering?
Cyborgs to meditation apps to wearable computers to pharmaceuticals to genetics to ethics, all in the service of awakening. These are the topics for our symposium. Neuroscience or neuro-phrenology? Buddhism or Buddhism-lite? Hollywood? Business? Join us and find out.
For more information, please contact wfusa@woodenfish.org
FEATURED SPEAKERS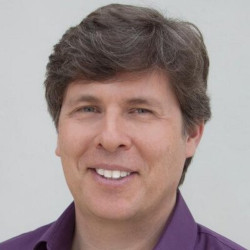 Oren Etzioni, Allen Institute for Artificial Intelligence, CEO
Keynote Presenter
Dr. Oren Etzioni has served as the Chief Executive Officer of the Allen Institute for Artificial Intelligence since its inception in 2014. He has been a Professor at the University of Washington's Computer Science department since 1991, and a Venture Partner at the Madrona Venture Group since 2000. He has garnered several awards including Seattle's Geek of the Year (2013), the Robert Engelmore Memorial Award (2007), the IJCAI Distinguished Paper Award (2005), AAAI Fellow (2003), and a National Young Investigator Award (1993). He has been the founder or co-founder of several companies, including Farecast (sold to Microsoft in 2008) and Decide (sold to eBay in 2013). He has written commentary on AI for The New York Times, Nature, Wired, and the MIT Technology Review. He helped to pioneer meta-search (1994), online comparison shopping (1996), machine reading (2006), and Open Information Extraction (2007). He has authored over 100 technical papers that have garnered over 2,000 highly influential citations on Semantic Scholar. He received his Ph.D. from Carnegie Mellon in 1991 and his B.A. from Harvard in 1986. (AI2 Bio)
Beyond the Body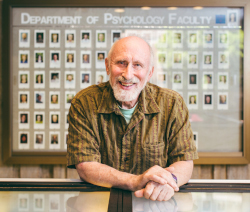 David Barash, University of Washington, Professor Emeritus
David Barash is a Professor Emeritus at the University of Washington and has written over 300 peer-reviewed empirical and theoretical scientific papers, as well as op-eds featured in the New York Times and LA Times. David is one of the foremost thinkers on the intersection of Buddhism and Biology, and the author of the book: Buddhist Biology: Ancient Eastern Wisdom Meets Modern Western Science.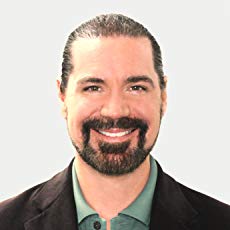 Jeffery A. Martin, Transformative Technology, Founder
Dr. Jeffery A. Martin is a founder of the Transformative Technology space, serial entrepreneur and social scientist who researches personal transformation and the states of greatest human well-being. He spent the last 10 years conducting the largest international study on persistent non-symbolic experience (PNSE), which includes the types of consciousness commonly known as: enlightenment, nonduality, the peace that passeth understanding, unitive experience, and hundreds of others. More recently, he has used this research to make systems available to help people obtain profound psychological benefits in a rapid, secular, reliable, and safe way.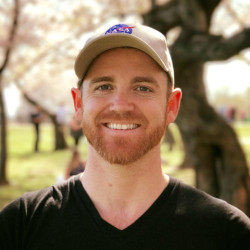 Sterling Cooley, Acceler.8, Founder
Sterling Cooley is the CEO of a Neuroscience brain stimulation company, called Accelr8, formerly known as Berkeley Ultrasound, Inc when they provided medical research equipment. Cooley's current work is on activating the Parasympathetic Central Vagal Nervous system using direct to consumer Vagus Nerve stimulation technology. In particular he and his team have found that pulsed Ultrasound is a powerful and transformative therapy for individuals all around the world.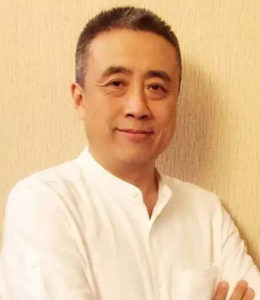 Liu Feng, American Holographic Research Institute
Liu Feng is an advocate for mulitcultural systems integrationand serves as the Chief Dean of the American Holographic Research Institute. Feng is a celebrated classic Chinese teacher and a well known teacher in scientific energy dimensions in China, He has held many positions at Beijing University and other scientific research centers in China. Professor Liu Feng, has had one great focus: using the four basic science concepts: dimensions, energy waves, projections, and holography to interpret different human intelligence systems. He combines advanced sciences such as quantum mechanics with traditional Chinese philosophy and Buddhist theory and proposes that the most important thing in our life is to enhance our energy dimensions. He firmly believes that with heightened dimensional energy field above three, one will become resolved and free in any three dimensional world. He advocates " Connect people with common ground; respect the difference".
______________________________________________________________________
Beyond the Brain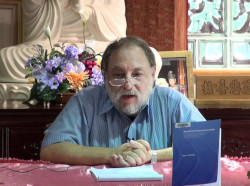 Dan Lusthaus, Harvard University, Professor - Yogacara Expert
Dan Lusthaus is a Buddhist writer, philosopher, and teacher. He is one of the pre-eminent voices on Yogacara Buddhism. Buddhist phenomenology, his book, is one of the heralded pieces in this field. He is a graduate of Temple University's Department of Religion and now works at Harvard University.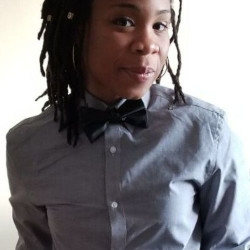 Breeshia Wade, Buddhist Chaplain and End of Life Caregiver
Bresshia Wade received her B.A in Comparative Studies in Race and Ethnicity, with a focus in Creative Writing from Stanford University, and an M.A in Religious Studies from the University of Chicago. She is currently completing a two year Buddhist Chaplaincy training via Upaya Zen Center.
Over the past 5 years, Wade has supported people through grief and transitions as both a doula and chaplain. She received Jukai--a lay ordination ceremony predicated upon the formal acceptance of Zen Buddhist precepts--in 2018. She is also a contributor for Everyday Feminism and Mindbodygreen.
​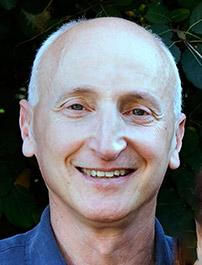 Richard Shankman, Mindful Schools, Co-founder; Sati Center for Buddhist Studies, Co-Founder
Richard Shankman is the co-founder of Mindful Schools and Sati Center for Buddhist Studies. He now serves as the guiding teacher at Metta Dharma foundation. He has been a meditator since 1970 and teaches at Dharma centers and groups internationally. Shankman is also the author of the well-regarded exploration on Samadhi, titled "The Experience of Samadhi".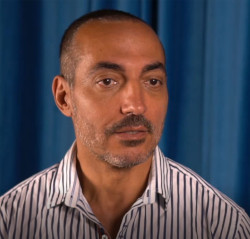 Ahmed Alashwah, Stanford University, Lecturer; The Flourishing Lab and Self Inner Transformation, co-founder
Ahmed Alashwah is a lecturer at Stanford University, faculty at the Esalen Institute, and the co-founder of The Flourishing Lab and Self Inner Transformation (SIT). Since the early 90's he has consulted for national and international governmental agencies on processes of conflict resolution and youth deradicalization. After his latest technology company was acquired, he embarked on a decade of intensive research into contemplative studies, neuroscience, and psycholinguistics. He now teaches meditation and mindfulness, leadership and nonviolent communication across the world.
________________________________________________________________
Gone Beyond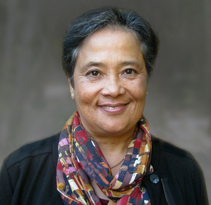 Bonnie Duran, University of Washington, Professor

Bonnie Duran Dr.PH is a Professor in the Schools of Social Work and Public Health at the University of Washington and is on the leadership team at the Indigenous Wellness Research Institute. The overall aims of Dr. Duran's research are to work in partnership with communities to design health access and prevention efforts that are empowering, culture-centered, accessible, sustainable and that have maximum public health impact. Bonnie Duran is also a Buddhist mindfulness practitioner and teacher. She teaches long and short mindfulness retreats and advanced programs at the Insight Meditation Society in Massachusetts and at Spirit Rock Meditation Center in California, and is on the Spirit Rock Teachers Council.
Wayne Silby, Calvert Investments, Social Venture Network
Wayne Silby is the co-founder of Calvert investments and is seen as the pioneer of impact investing. Calvert currently oversees 13 billion dollars in investments. Wayne is also a co-founder of a Social Venture Network, one of the first socially responsible mutual funds. His expertise in socially responsible investment will be invaluable in exploring the future of society from the lens of science and Buddhism.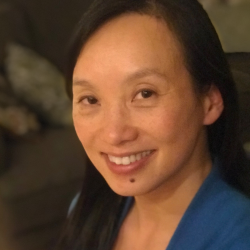 Yingzhao Liu, Stanford University, Lecturer; Designer and strategist, Converge for Impact
Yingzhao Liu has recently been design director for international markets at LinkedIn, and is currently a lecturer at Stanford. She has a practice of integrating deep spiritual practice with our complex modern life—drawing from Zen Buddhism as well as the Native American path, Ying supports others in their journey of inner and outer transformation by shifting consciousness to deeper and deeper levels. She has also lead experiential education for over a decade, and loves to facilitate group processes in nature.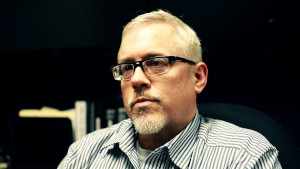 James Hughes, Institute for Ethics and Emerging Technologies, Executive Director
James Hughes is an American sociologist and transhumanist. He is the co-founder of the Institute for Ethics and Emerging Technology, for which he currently is the Executive Director. He is the author to multiple books, one of which, Citizen Cyborg comments deeply about the possibilities of emerging technologies and ideas for appropriate policies surrounding them. His next book is tentatively titled Cyborg Buddha - we are excited to hear ideas resemblant to this book at this event.
Venerable Dr. Yifa, Woodenfish Foundation, Founder, Yale University

Venerable Dr. Yifa founded the Woodenfish Project after she earned her Ph.D. in Buddhism from Yale and a law degree from National Taiwan University. She has been granted numerous awards including "the Ten Outstanding Young Persons" in Taiwan in 1997, "Outstanding Women in Buddhism Award" in 2003 bestowed by the UN in Bangkok, and "Juliet Hollister Award" in 2006, for her contribution to the Peace and Interfaith Education. Venerable Dr. Yifa created the Buddhism, Science and Future conference in China and is bringing it to the US after successful iterations in Shanghai and Shenzhen
_______________________________________________________________
Conference Schedule
May 4, Saturday
8:30-9:00 REGISTRATION
9:00-9:20 Opening Ceremony
Venerable Dr. Yifa
(Founder of Woodenfish Foundation)
9:20-10:10 Keynote Speech
Oren Etzioni
(CEO of Allen Institute of Artificial Intelligence)
10:10-10:30 BREAK
10:30-12:00 PANEL A | Beyond the Body
This panel will focus on scientific studies and technological devices that have been used to gain insight on how to enhance our human experience.
12:00-1:30 Lunch
1:30-3:00 PANEL B | Beyond the Brain
This panel will explore what religious traditions have offered to our understanding of the parts of human experience that potentially go beyond the brain.
3:00-3:20 BREAK
3:20-5:00 DIALOGUE
Q & A with today's presenters, questions from the audience
May 5, Sunday
9:00-10:30 PANEL C | Gone Beyond
This panel will look at the ways that we can synthesize the insights from science, technology, and spiritual traditions to craft a harmonious future.
10:30-11:30 DIALOGUE
Q & A with Gone Beyond presenters, questions from the audience
11:30-11:45 BREAK
11:45-12:45 YOUTH SCIENCE SYMPOSIUM
Coordinator: Rebecca Ding
12:45 Closing Ceremony
Note: Schedule is subject to change