Description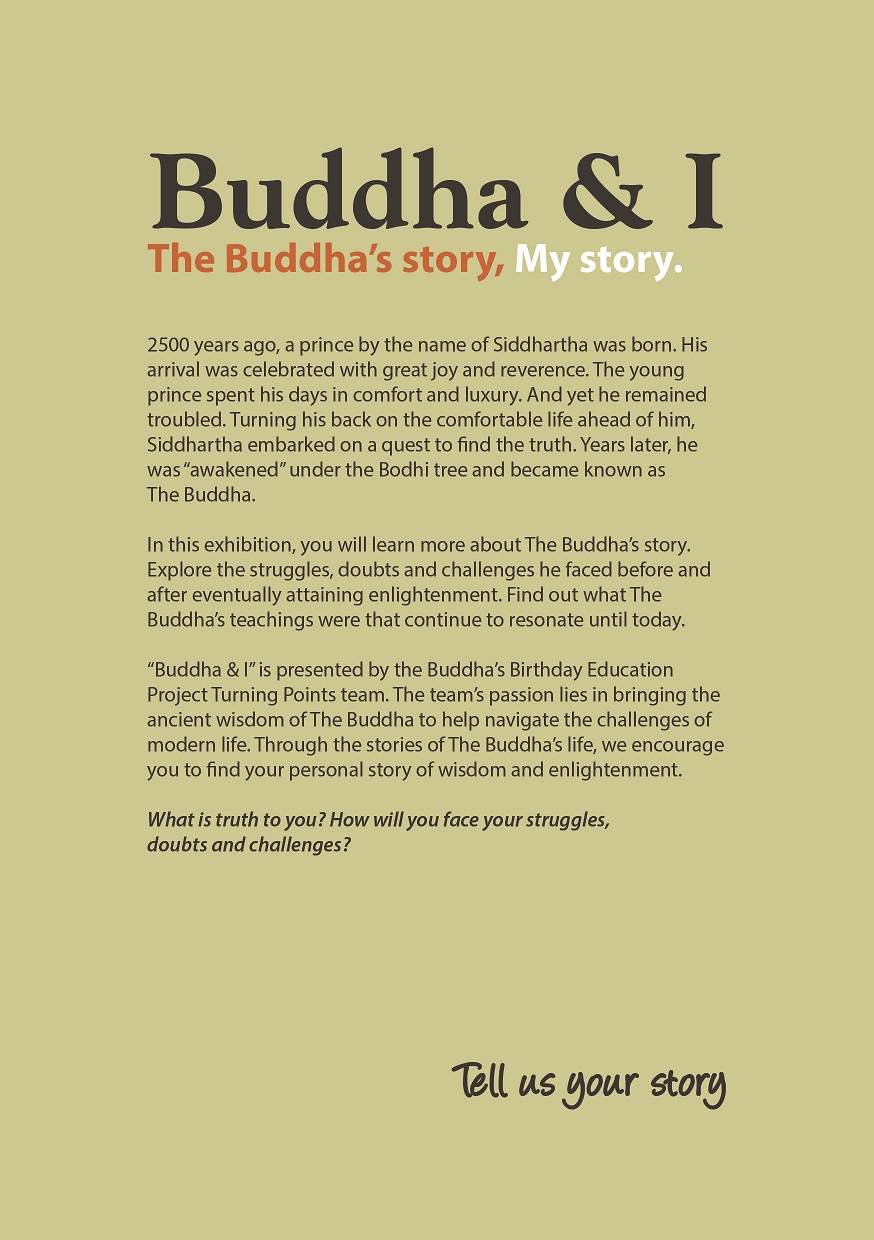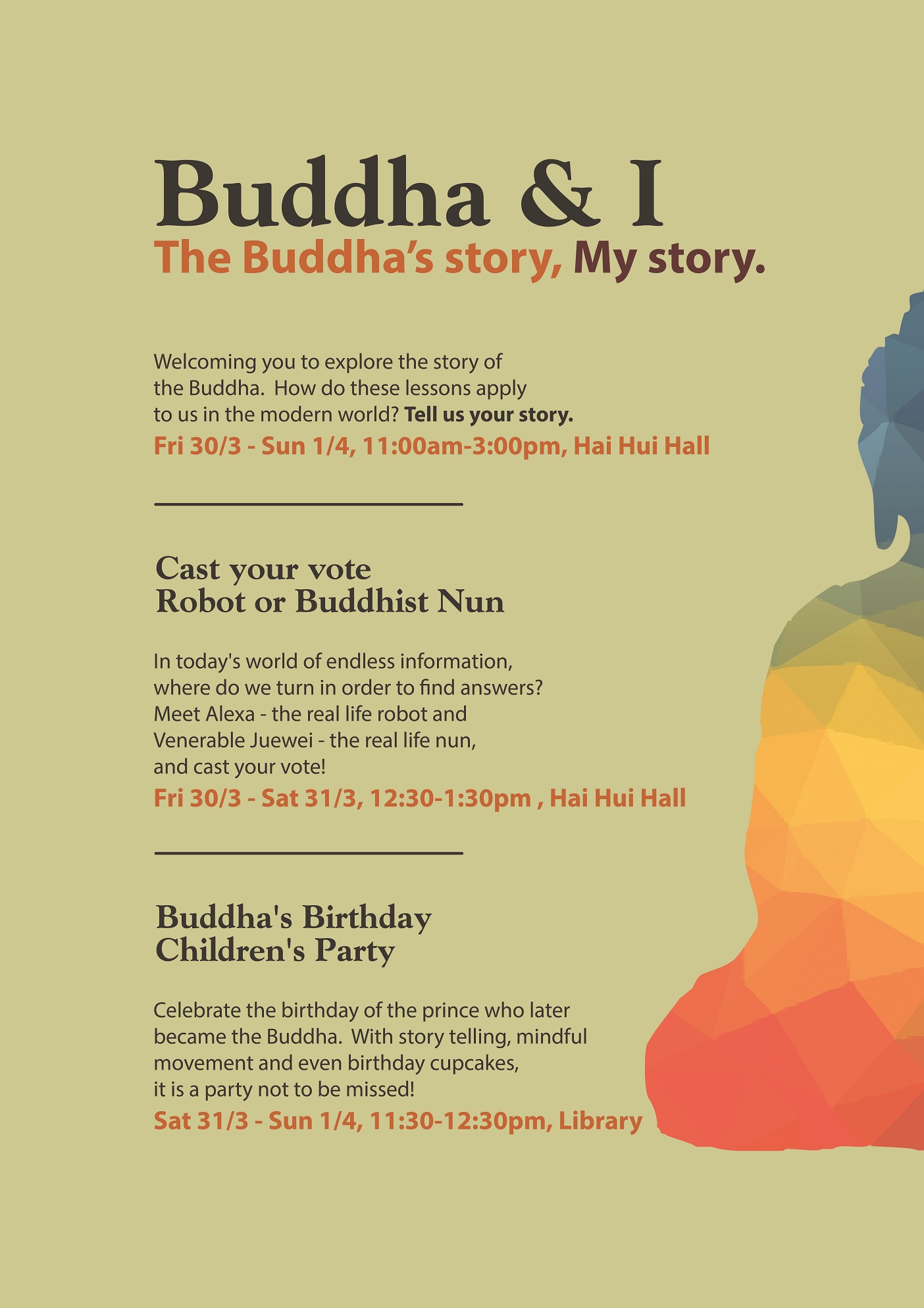 2500 years ago, a prince by the name of Siddhartha was born. His arrival was celebrated with great joy and reverence.
The young prince spent his days in comfort and luxury. And yet he remained troubled. Turning his back on the comfortable life ahead of him, Siddhartha embarked on a quest to find the truth. Years later, he was "awakened" under the Bodhi tree and became known as The Buddha.
In this exhibition, you will learn more about The Buddha's story. Explore the struggles, doubts and challenges he faced before and after eventually attaining enlightenment. Find out what The Buddha's teachings were that continue to resonate until today.
"Buddha and I" is presented by the Buddha's Birthday Education Project team. The team's passion lies in bringing the ancient wisdom of The Buddha to help navigate the challenges of modern life. Through the stories of The Buddha's life, we encourage you to find your personal story of wisdom and enlightenment. What is Truth to you? How will you face your struggles, doubts and challenges?
Tell us your story.