Description

Buddha Bowls & Food Photography
Presented by The Trustees
Learn how to make a nourishing Buddha Bowl and get a mini food photograpy lesson with with Instagrammer & Online Nutritionist Cara Scinto. What's a Buddha Bowl you ask? Buddha bowls are hearty, filling dishes made of various greens, raw or roasted veggies, beans and a healthy grain like quinoa or brown rice, plus toppings like nuts, seeds and dressings for added texture and flavor. Basically it's the ultimate healthy comfort food and a current favorite of wellness Instagrammers everywhere.
On Saturday, April 29th, Cara will lead a healthy cooking demonstration - focused on creating Buddha bowls with the local & seasonal ingredients of the Boston Public Market - followed by a mini food photography shoot & discussion about being a wellness leader on social media.
Buddha Bowls & Food Photography
Saturday, April 29 | 4:00-5:30 pm
The KITCHEN at The Boston Public Market
100 Hanover Street
Boston, MA 02108

Participants will get to create their own buddha bowl using ingredients from the Market. Buddha bowls a great way to sneak in those vegetables, plus they create a beautiful rainbow of colors perfect for showing off to your followers. You can take your bowl to go or hang out and enjoy with the group.
Costs: $24 per Trustees member and $30 per nonmember. Members must bring their current member card and number. Join The Trustees and save! Members save between 20-40% off all classes in The KITCHEN.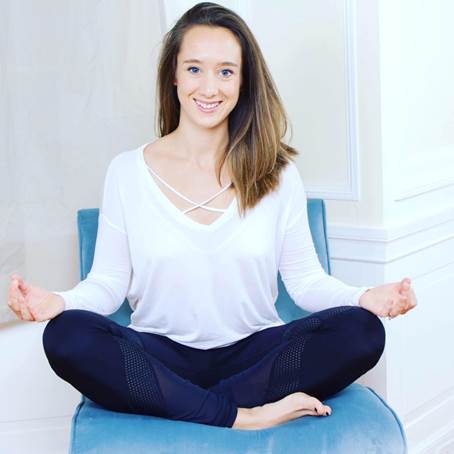 About Cara Scinto
Wellness Coach Cara loves sharing about health and wellness with her instagram followers, online clients, and the people she works with in Boston. She completed her nutritional graduate studies at Northeastern University and offers individualized health coaching with a focus on mindfulness, nutrition, and fitness. She credits support from others as a major staple to her own health and wellness, as well as hugs, tea, and wild dancing!
About The Trustees and The KITCHEN
As one of the largest owners of agricultural land and the premier steward of the cultural and natural landscape of Massachusetts, The Trustees extends its leadership to transform the local food system by connecting residents and visitors back to the land and sharing the Commonwealth's collective agrarian heritage through innovative retail and educational experiences at the Boston Public Market in the heart of downtown Boston.
The KITCHEN is a community gathering place, managed by The Trustees, that is restoring the craft of seasonal cooking in Massachusetts, New England, and beyond through hands-on classes and educational experiences that celebrate the farmers and artisans of this region. Partnered with the Boston Public Market, The KITCHEN embraces a whole-food approach to eating and promotes cooking as an essential cornerstone of a sustainable food system.
Join The Trustees and receive 20%-50% off all classes, workshops, and events at The KITCHEN and all Trustees properties.