Bud Hebeler — Retirement Resources for an Uncertain Future

Saturday, July 18, 2015 from 9:45 AM to 12:45 PM (PDT)
Event Details
This three-hour seminar is designed to help working people plan for the best future retirement and help retirees achieve the best financial life. Bud Hebeler says comparing alternatives is the most essential step in optimizing a plan, and he will show how to use free or inexpensive software to achieve the best results for yourself. His own software, the Free Retirement Planner, was named the best free retirement program by Consumer Reports, beating out Vanguard and Fidelity..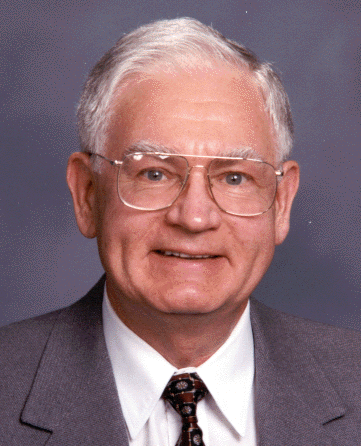 Henry "Bud" Hebeler was president of Boeing Aerospace Co. and headed corporate planning until he retired in 1989. Troubled by "the barrage of baloney" he was hearing from "hawkers of financial material," he has since devoted his life to exposing the truth. Hebeler now runs the popular retirement planning site AnalyzeNow.com, which offers several free software programs. He is also the author of two books: J.K. Lasser's Your Winning Retirement Plan (Wiley, 2001), which Business Week named as a top recommendation, and Getting Started in a Financially Secure Retirement (Wiley, 2007). Hebeler has three degrees from the Massachusetts Institute of Technology (MIT).


---

Mercer Island Community & Event Center
8236 SE 24th St.
Mercer Island, WA 98040
Free parking in event center parking lot.

  9:30 a.m. — Registration
  9:45 a.m. — Presentation begins
12:45 p.m. — Adjournment
Open to the public. AAII membership is not required to attend.

Each One, Bring One:
AAII members who preregister are entitled to bring a guest — at no charge to you or your friend — who has never attended an AAII meeting before. Your guest will not be asked for a contribution of any kind.
When you preregister, you don't need to know the name of your friend or even whether you'll invite one at all. But if you do, just have your guest show up and mention your name. It's that easy!

Refunds: Please contact us at least 24 hours before the event begins and you will receive a full refund.
Organizer
AAII Puget Sound Chapter
AAII local chapters — grassroots organizations led by volunteer members — allow AAII to extend its mission "person to person" to individual investors in their own communities by programming meetings that provide unbiased investment education in a social context.
Bud Hebeler — Retirement Resources for an Uncertain Future