Buckingham Palace State Rooms - Livestream Tour. Presented by Edward Calcutt - Washington, DC History & Culture.
About this event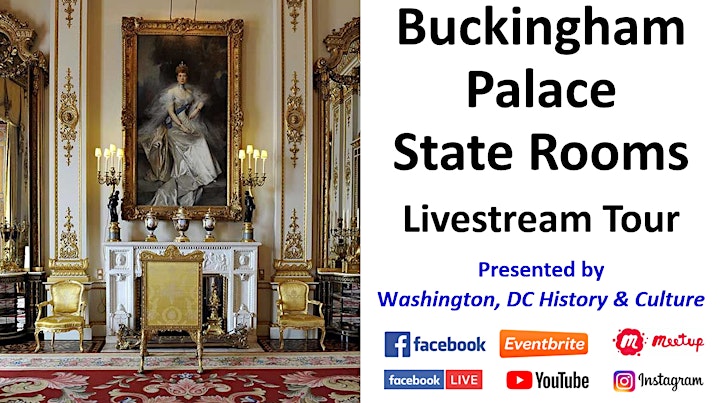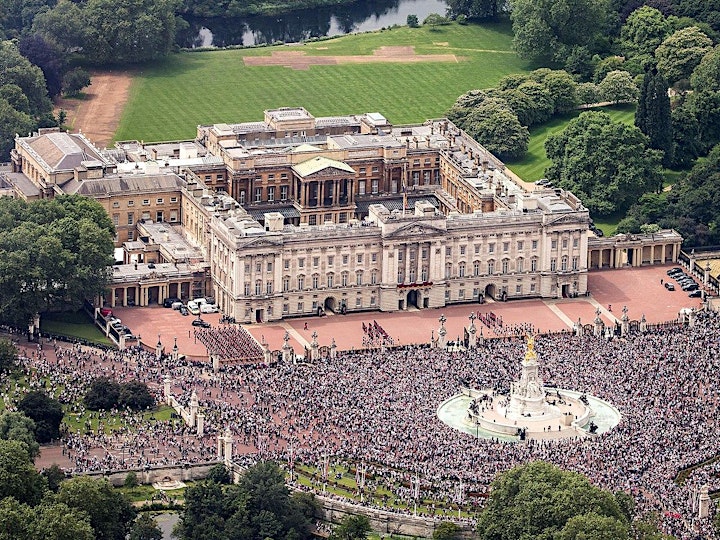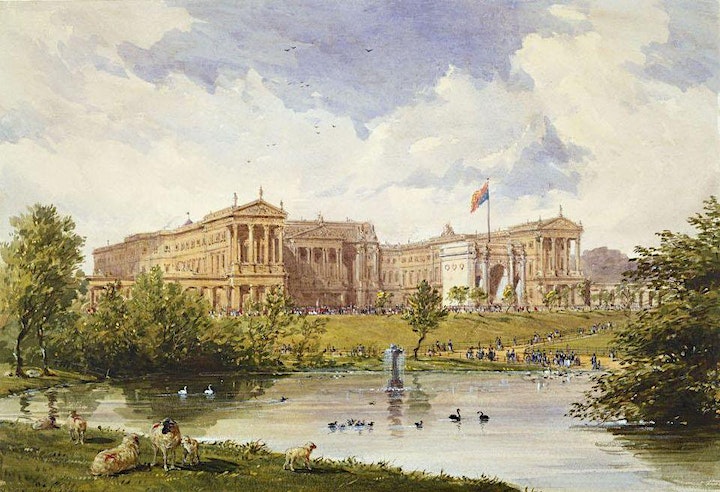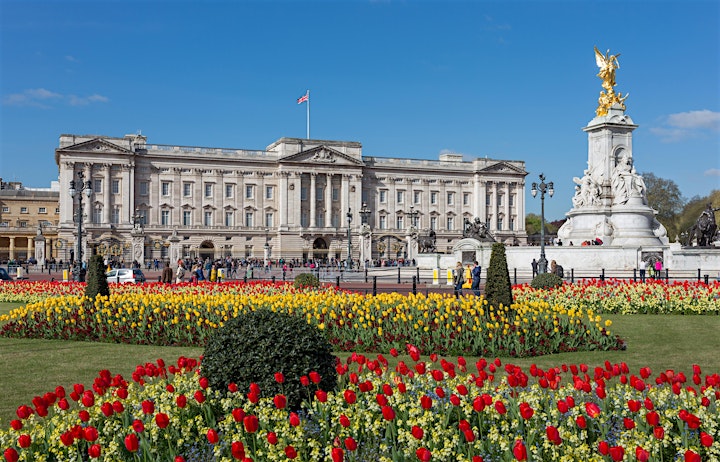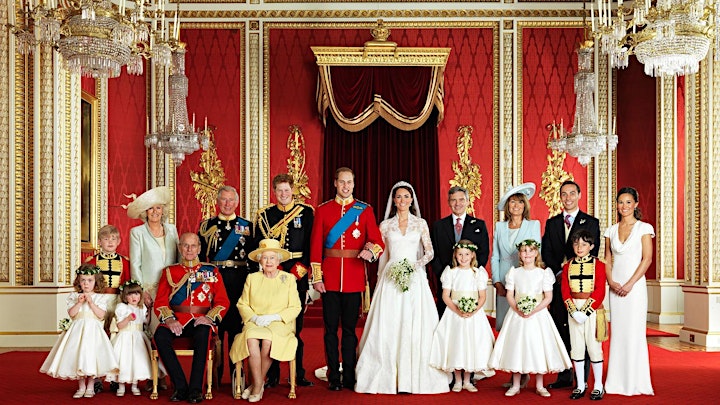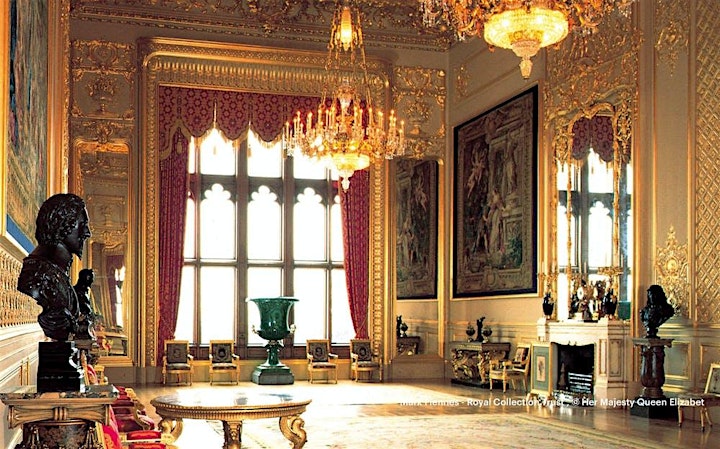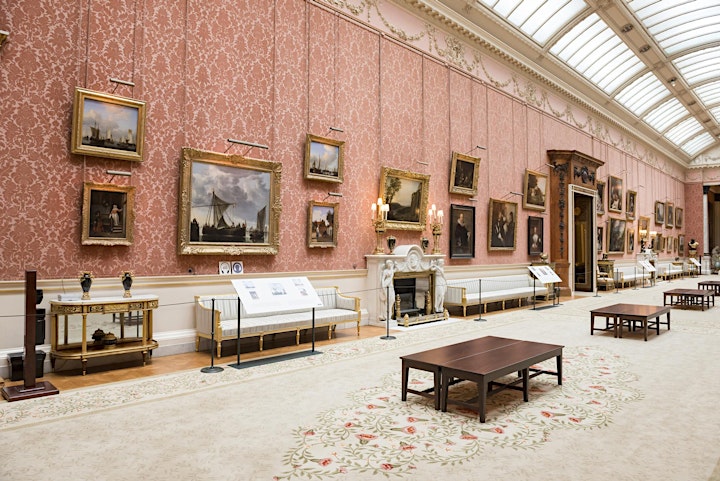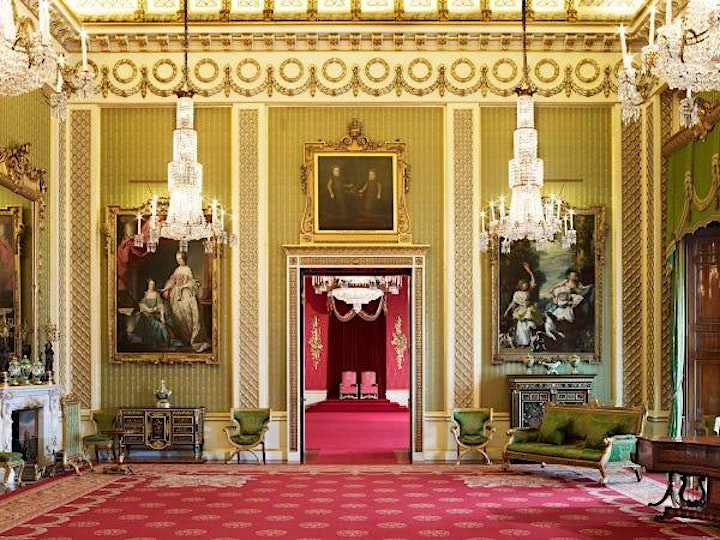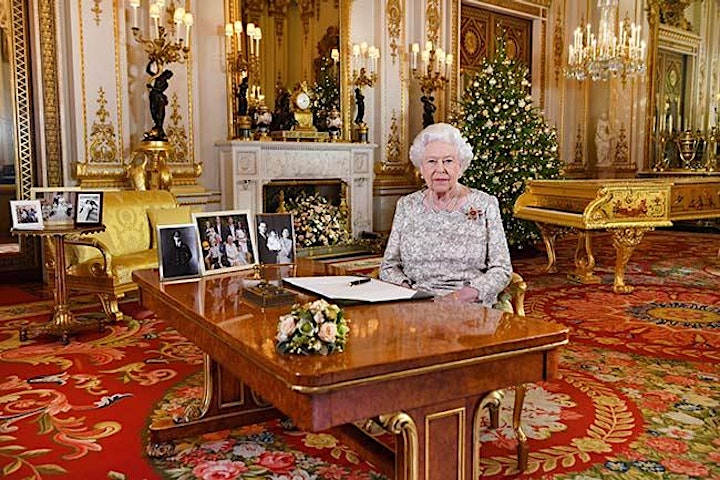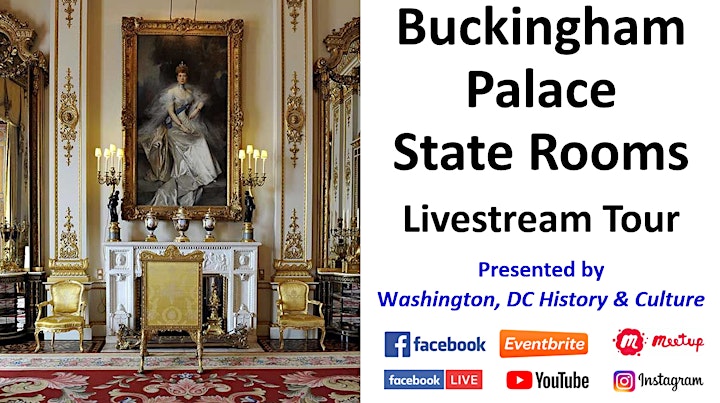 Buckingham Palace State Rooms - Livestream Tour
Sunday, May 16 -
3:00 PM EDT (Washington, DC time)
8:00 PM BST (London time)
Zoom Connection Link
Click (or Copy and Paste) and Follow the Instructions:
https://us02web.zoom.us/j/82394477381
The Lavish and Sumptuous State Rooms in Buckingham Palace!
You are welcome to join tour guide and historian Edward Calcutt on an online exploration through the sumptuous and richly-adorned State Rooms of Buckingham Palace, designed to impress, and used primarily for official events and visits held by the monarchy. These rooms are open to the public when no official performance is taking place, and so this talk can be a refresher if you have already visited, or a taster and guide for when you may visit in the future.
We'll look at the interesting history of Buckingham House and how it developed into the royal palace it is today, exploring the various lavish rooms in the State area, such as the Picture Gallery, the Throne Room, the White Drawing Room and the Grand Staircase. In each room we'll stop and learn about different members of the royal family who used and use them, along with the various beautiful artworks, objects and architectural features which all have a fascinating story to tell.
Due to Covid restrictions our progremme will be a live online/virtual slideshow presentation of Buckingham Palace, and not broadcast from the site.
Buckingham Palace is the London residence and administrative headquarters of the monarch of the United Kingdom. Located in the City of Westminster, the palace is often at the centre of state occasions and royal hospitality. It has been a focal point for the British people at times of national rejoicing and mourning.
Originally known as Buckingham House, the building at the core of today's palace was a large townhouse built for the Duke of Buckingham in 1703 on a site that had been in private ownership for at least 150 years. It was acquired by King George III in 1761 as a private residence for Queen Charlotte and became known as The Queen's House. During the 19th century it was enlarged, principally by architects John Nash and Edward Blore, who constructed three wings around a central courtyard. Buckingham Palace became the London residence of the British monarch on the accession of Queen Victoria in 1837.
The last major structural additions were made in the late 19th and early 20th centuries, including the East Front, which contains the well-known balcony on which the British royal family traditionally congregates to greet crowds. A German bomb destroyed the palace chapel during the Second World War; the Queen's Gallery was built on the site and opened to the public in 1962 to exhibit works of art from the Royal Collection.
The original early 19th-century interior designs, many of which survive, include widespread use of brightly coloured scagliola and blue and pink lapis, on the advice of Sir Charles Long. King Edward VII oversaw a partial redecoration in a Belle Époque cream and gold colour scheme. Many smaller reception rooms are furnished in the Chinese regency style with furniture and fittings brought from the Royal Pavilion at Brighton and from Carlton House. The palace has 775 rooms, and the garden is the largest private garden in London. The state rooms, used for official and state entertaining, are open to the public each year for most of August and September and on some days in winter and spring.
________________________
Your host is London-based tour guide Edward Calcutt.
You can learn more about Edward via Facebook, Meetup and Eventbrite.
Facebook:
https://www.facebook.com/EdwardsTours
Meetup:
https://www.meetup.com/Fun-and-Fascinating-London-Walking-Tours/
Eventbrite:
https://edwardstours.eventbrite.co.uk
Email/PayPal:
calcuttet77@hotmail.com
This program is presented by the non-profit community organization Washington, DC History & Culture.
Donations Support Our Non-Profit Community Programs - Thank You!
PayPal: DCHistoryAndCulture@gmail.com
Venmo: @DCHistoryAndCulture
__________________________
Zoom Connection:
This educational and entertaining program is open to all regardless of age, geographic location, etc. and since it is an online/virtual event via Zoom you can connect from anywhere in the world.
Zoom events have a limit on the number of people that can participate and therefore the event may "sell-out" once a certain number of registrations has been reached.
Zoom Connection Link Will Be Emailed:
Login info will emailed several times beginning 24 hours prior to the event.
If you haven't received the Zoom connection 8 hours before the event please contact us.
Zoom Connection Suggestions:
Connecting a few minutes early is strongly recommended.
To join the event simply click the Zoom link and follow the instructions.
If clicking the link doesn't work try copying and pasting it instead.
Password not required.
Zoom may work better in some browsers/devices than others - if one doesn't work try another.
When all else fails please read and follow the directions. : )
Didn't Receive the Zoom Connection Info?
Check your spam folder, make sure you didn't sign-up with your other email address (personal vs. work, etc.), and also review the email settings on your Eventbrite account (you may have turned off our notifications)- link below:
https://www.eventbrite.com/account-settings/email-preferences
Additional Eventbrite Troubleshooting Link:
https://www.eventbrite.com/support/articles/en_US/Troubleshooting/did-my-email-send-invitations-order-confirmations-reminders?lg=en_US
_________________________
This program is presented by the non-profit community organization Washington, DC History & Culture:
"bringing people together to experience the history and culture of Washington, DC - and the world!"
For more entertaining and educational programs visit us at:
https://www.Facebook.com/DCHistoryAndCulture
https://DCHistoryAndCulture.Eventbrite.com
http://www.youtube.com/c/WashingtonDCHistoryCulture
https://www.Meetup.com/DCHistoryAndCulture
https://www.instagram.com/dchistoryandculture/
We look forward to seeing you - thanks!
Robert Kelleman
rkelleman@yahoo.com
202-821-6325 (text only)
History & Culture Travels / Washington, DC History & Culture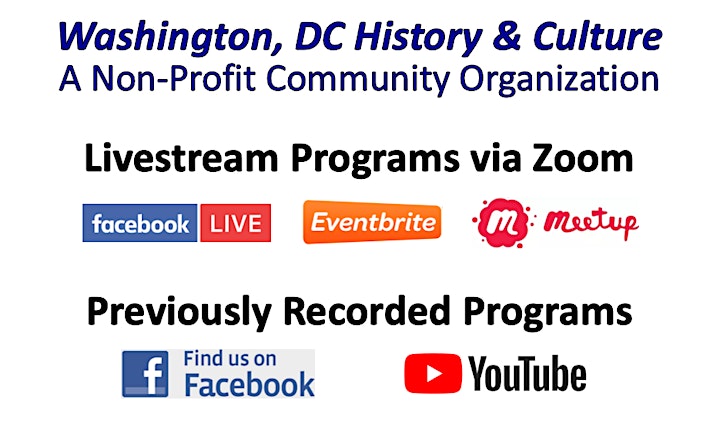 Organizer of Buckingham Palace State Rooms - Livestream Tour