About this Event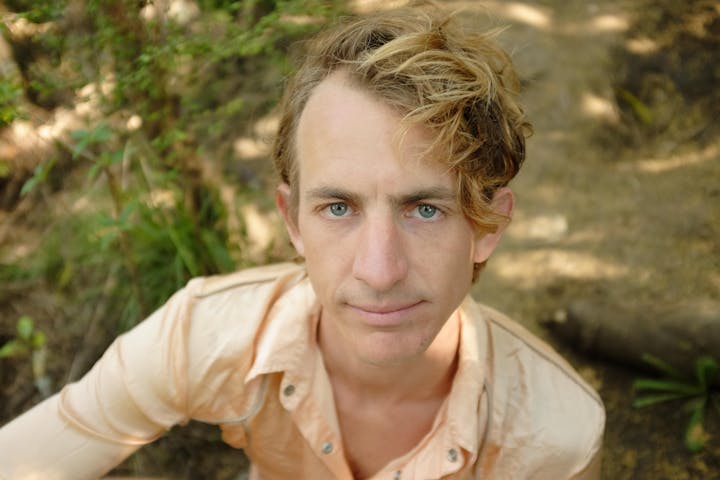 Buck Meek's songs are for the lost dogs of honest mechanics, good guys and girls born into a life of crime, runaways, snow spirits, the ghosts of Central Park, unsung diving-board stars, the affection shared through gambling, and so on. Bred in Texas, more bread in New York City, Meek spins outlaw ballads and quotidian fairy tales into a yarn, with Adam Brisbin on guitar (Jolie Holland, Sam Evian, Katie Von Schleicher), Mat Davidson on bass (Twain, The Low Anthem, Spirit Family Reunion), and Austin Vaughn on drums (Here We Go Magic, Luke Temple, Sam Evian).
Meek's self titled debut album was recorded and mixed by ace engineer Phil Weinrobe (Really Big Pinecone, Ceramic Dog, Nick Murphy) at both Rivington 66 - an orange den beneath the Lower East Side of Manhattan, and the cork womb of Figure 8 Recording in Brooklyn, as well as the wainscoted old-growth oak joisted parlor of the Lethe Lounge in upper Manhattan, with engineer Andrew Sarlo (Big Thief, Nick Hakim). In addition to the core band, the album personnel includes Mikey Buishas (Really Big Pinecone) on pump organ, Dave Harrington (Dark Side, Nicolas Jaar) on pedal steel, Adrianne Lenker (Big Thief) on vocals, Buck's brother Dylan Meek (Miguel, Grant AME Gospel Choir, Post Malone) on Wurlitzer, and Michael Sachs (Little King, Secret Sibling) on clarinet.
Looking to the past, following his fledgling years as a boy playing gut-bucket blues, manouche jazz, and western swing in bars and dance halls across Texas, he moved to NYC and released two solo EPs, Live from a Volcano (2013), and Heart Was Beat (2015). Shortly after moving to NYC, he met songwriter Adrianne Lenker, and after a year of fervent collaboration, they recorded two EPs, A-sides and B-sides (2014). The duo went on to circle the USA several times over in the orange velvet Van Bon Jovi, playing Appalachian school houses, Alabaman birthday BBQs, Arkansanian book fairs, Texan Star Parties, Massachusettsan cattle farms, Minnesotan fireworks displays, and so forth. From there they expanded into a four-piece outfit, Big Thief, and have since released two records, Masterpiece (2016) and Capacity (2017).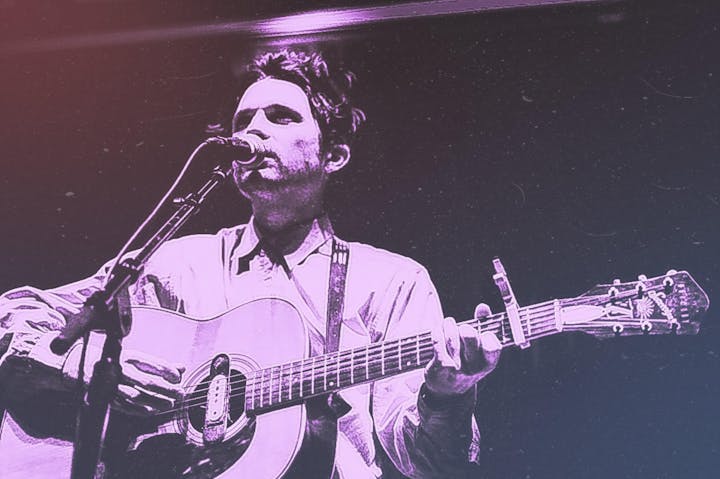 For the past decade or so, Mt. Davidson has cultivated his songs and sounds, attempting to create a bridge, a meeting place, between the terrestrial and the mystic. He is a ponderous and delicate sort of creature, short and vaguely leonine, who has spent most of his young life abiding in the midlands of transcendence.

Following its quiet self-release in 2014, his fifth and most recent LP, Life Labors in the Choir, has steadily gained devoted listeners throughout the globe and continues to blossom today. The album describes a marked evolution in an alluring yet strange and hesitant discography. Progressing from the bashfully childlike sounds of 2005's Madeline, (now lost), through self-constructed garage multi-track tangles of Sleeping Tree (2007) and Almanack (2008), we hear the progress of a young man struggling to free himself from the shackles of depression and neurosis. In 2010's Love is All Around, a distinct breakthrough can be felt in the form of a question that challenges the foundation of the doubt and fear running through the early music. This sudden evolution is in no small part owing to the addition of two musicians - Peter Pezzimenti (drums and vibes) and Ken Woodward (basses) - and a sound engineer - Adrian Olsen. The music really began to breathe.
This fall, Twain will release a new record of songs - Rare Feeling - on Keeled Scales Records (Austin, TX). These recordings have been gently fermenting for an extended period of time, and are now ready for consumption. The foundation of the record was captured in a tool shed by the great magi-bard, S. McMicken (Dr. Dog), using ancient and secret methods of time distortion. The resultant reels were then brought to Richmond VA, where master engineer and sound-seeker Adrian Olsen guided the songs into completion. As with the previous LP, the band has labored to present a purely AAA analog disc, and is eager for you to experience the special magnetic warmth that results from the process. (We once again are indebted to the mysterious and mighty Paul Gold of Salt Mastering for his kind attention).