Description
Bubby's Biker Bash is a fundraising motorcycle rally and birthday celebration. Our goal is not only raise awareness of his battle with the most severe form of SMA but to also raise enough funds to provide him with the necessities he needs to continue to thrive. If we can raise $10,000 we will be able to remodel his bathroom to incorperate a handicap accessible shower. Bubby is growing fast and becoming too big for our bath tub. It is now a dangerous task to bathe him. A accessible shower will assure his safety and provide a long term solution as he continues to grow.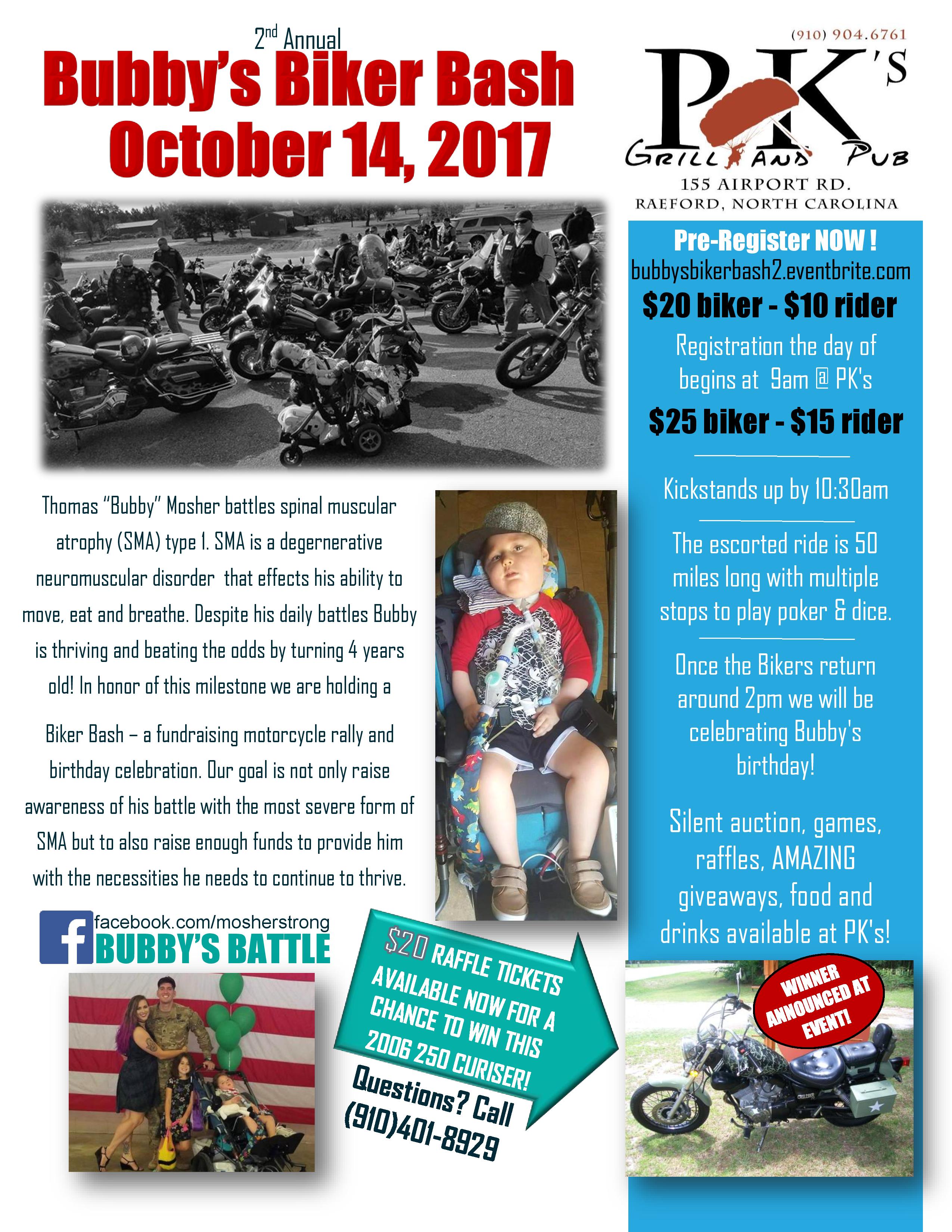 Registation begins at 9am at Pk's Kickstands up by 10:30am
The route is 50 miles long with multipls stops to play poker and dice.
Once the Bikers return (around 3pm) we will be celebrating Bubby's birthday!
Silent auction, raffles, give aways, food and drinks available at PK's!
https://www.gofundme.com/bubbysbikerbash