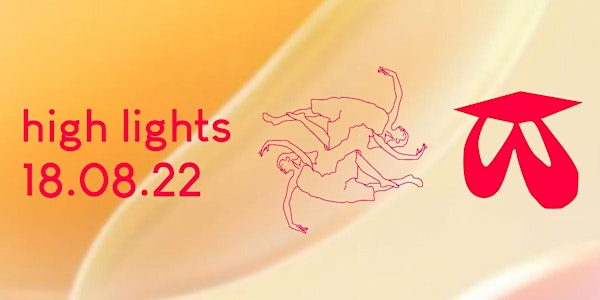 Bubbles Pop Up Rooftop Session @ Oben
Bubbles is a pop up party playground combining breath work, techno, cacao and intuitive movement for empowered self-expression and pleasure!
When and where
Location
Oben | Rooftop | Küche & Bar Urban-Loritz-Platz 2a 1070 Wien Austria
About this event
𝗣𝗟𝗔𝗬𝗚𝗥𝗢𝗨𝗡𝗗
Bubbles is a pop up party & movement playground to empower your self expression. Combining breath, sound and movement we explore all ranges of motion, intuitive inspirations and sensual potentials. Freshly brewed ceremonial cacao adds a tickling sensation, warm feels and lots of confidence in your precious body.
Facilitators: Naomi Hattler & Paula Krüger
DJ: Magdaschena
__________________________________________
𝗔𝗟𝗟 𝗧𝗛𝗘 𝗝𝗨𝗜𝗖𝗬 𝗗𝗘𝗧𝗔𝗜𝗟𝗦
We have balancing breath work, creative journaling, playful movement exercises and warm ceremonial cacao lined up for you, accompanied by an electronic DJ mix provided by varying sound artist from Vienna or Berlin.
Naomi & Paula are bringing a gentle yet empowering experience to you. While Paula is a psychology student and Naomi likes to call herself cacao space holder, both have a creative side and love to work with humans. Paula will guide a meditation journey to enter our session as well as a quick journaling session to free the mind. Naomi will guide you through intuitive movement, a heart-opening cacao practice and a final integration. Their authentic mix and match of words and practices makes the session a full-body experience that will leave you centered, rejuvenated and deeply-connected.
This is an anti-disciminatory space for positive body talk, emotional release and deep self–love.
No experience necessary.
__________________________________________
SPACE
This event takes place on the rooftop right behind the Oben restaurant. You can walk up the huge stairs at Urban-Loritz-Platz for a little warm-up or simply use the elevator. If you cannot find it last-minute or you have any urgent questions, don't hesitate to message us on Instagram @bubbles.popup where we try to respond asap.
__________________________________________
TICKETS
Presale Single Ticket 22€ | Regular Single Ticket 26€
LIMITED SPOTS: 𝟮𝟱
__________________________________________
FOLLOW US
www.bubblespopup.com
➜ Facebook: Bubbles Pop Up | Instagram: @bubbles.popup
➜ Paula Krüger @paulq.k | Meditation & Journaling
➜ Naomi Hattler @na__om__i | Breath, Cacao & Movement
➜ Marie Englhard @mriealou | Grafik & Print