Description
BUBBLE BEACH NEW YORK: New York's first and only ALL INCLUSIVE BEACH FETE! Soca + Reggae, Afrobeat & EDM.
Sponsored by BUYCHEAPCENTRAL.COM, Bubble Beach is a Soca PARTY on a beach in New York City!
This summer experience takes place at one of the most beautiful beaches in NYC and will feature some of the top DJs in the world!
Feel the warm sand on your feet and ocean breeze on your skin as you jam to your fav songs of past and present.
Bubble beach is ALL INCLUSIVE! This means all drinks are free with your pass. Yes you read right, DRINKS ARE FREE!!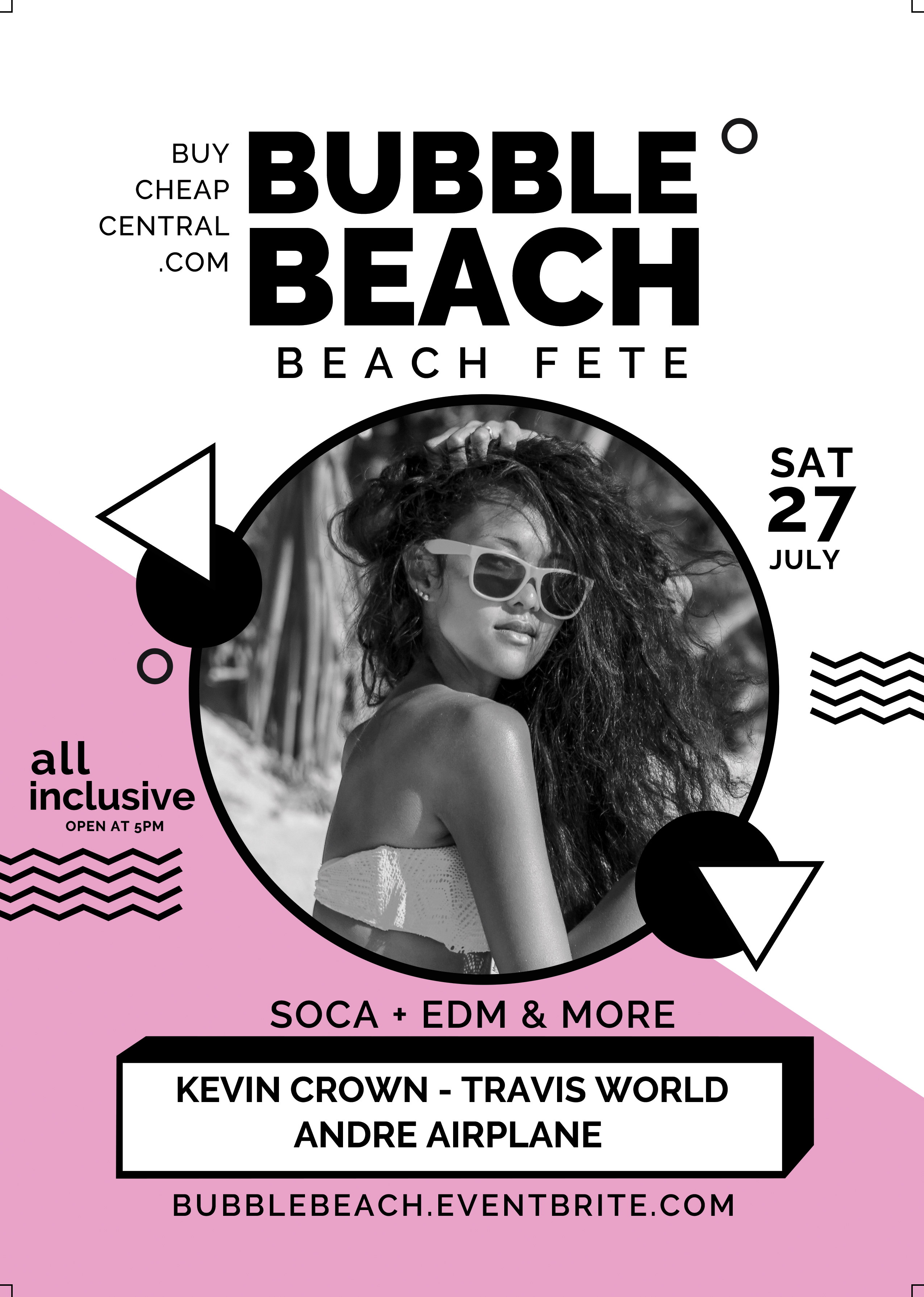 Music by:
Kevin Crown @kevincrownmusic
Travis World @travisworldmusic
Andre Airplane @andreairplane
+ More
Get your tickets before they're gone. Space is limited and NO TICKETS WILL BE SOLD AT THE DOOR!
Date:
Saturday July 27th, 2019
Location: Breezy Point, Queens, NY
Start Time: 5:00PM
Must be 21 years and older to attend
#bubblebeach #socaparty #socapartynyc #caribbeanpartynyc #socafetenyc #socafete #sovavsedm #issavibe