BU Questrom Health & Life Sciences Conference 2020
Join us for Boston University Questrom School of Business's Eighth Annual Health & Life Sciences Conference
About this Event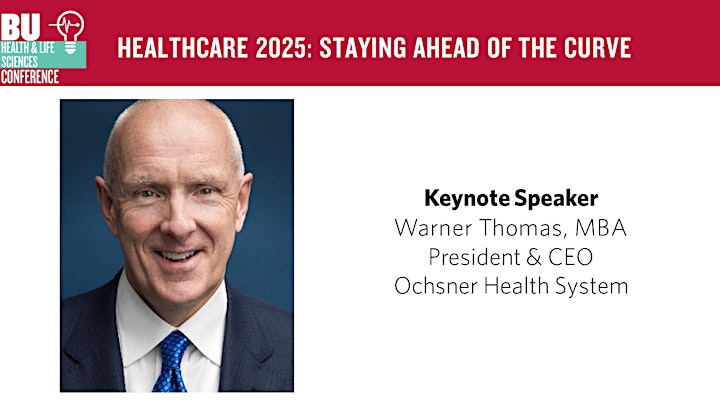 2020 is a consequential year for the health and life sciences industry. While responsive healthcare companies and systems have responded admirably to the challenge, access and coverage disparity is more apparent now than ever before. As we reimagine healthcare, how will organizations proceed amid the uncertainty? Staying ahead of the healthcare curve means innovation, adaptability, and execution in a time of shifting realities. At the 8th Annual Questrom Health & Life Sciences Conference, panelists and speakers representing a diverse group of stakeholders in the US healthcare system will engage in discussions around topics at the center of this proactive approach to healthcare. Join us to be part of the conversation of how we all will reshape the future of healthcare.
Panels include:
Telehealth and the Virtual Self
Diagnostics: Plotting the course for care
Patient Access: Bringing care home
Optimizing Patient Outcomes
Aging Nation: Innovation in healthcare for seniors
Developing & Delivering the Cure
Creating Lasting Solutions: How company hiring practices may impact disparities in healthcare
Click here for more information about panels and other speaker information.
All registered attendees will be sent a link closer to the date of the conference with instructions on how they can access the keynote, panels, and virtual networking sessions. To ensure you are up-to-date with the latest information, register today!