Description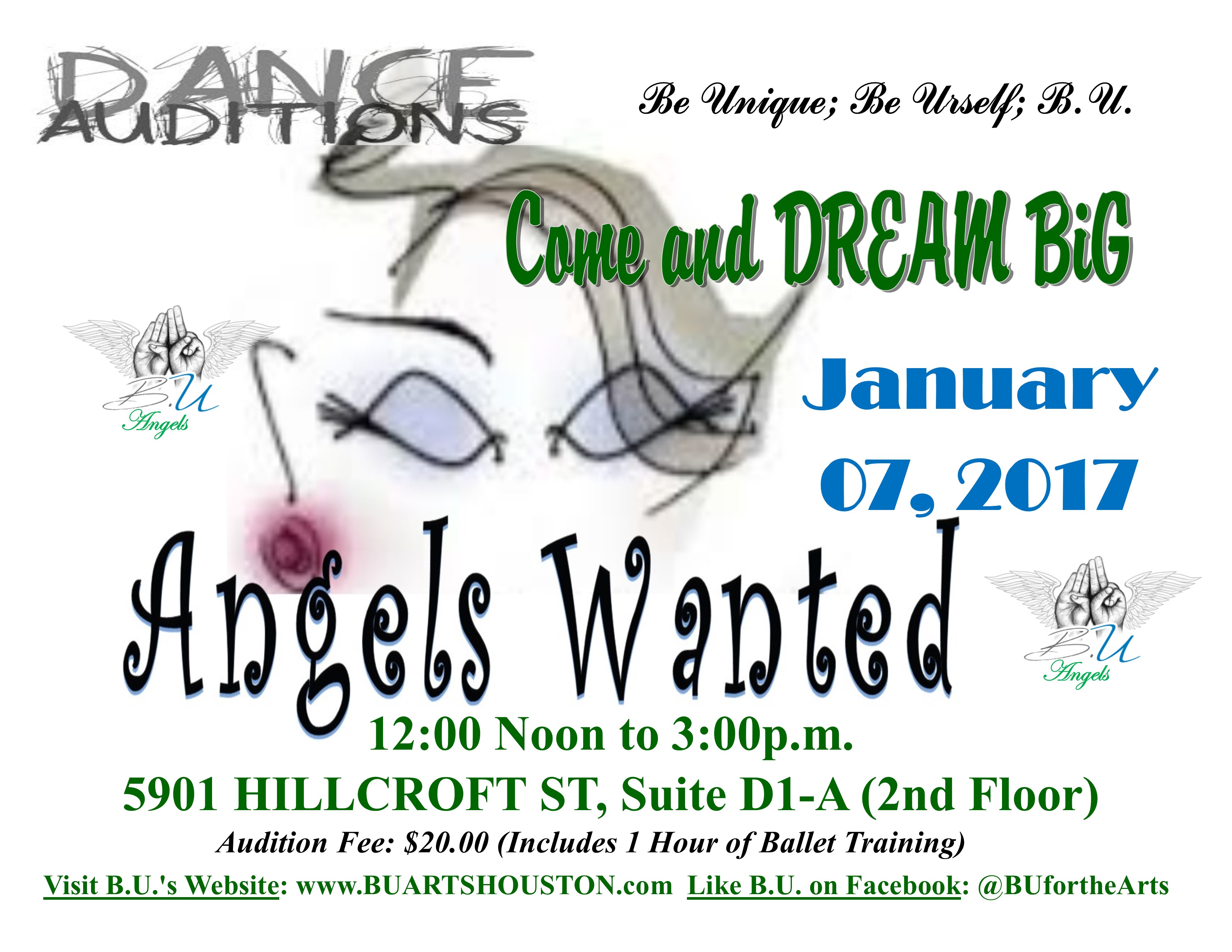 We are seeking to expand our performance team B.U. Angels. Auditions will be held on January 7, 2017 from 12-3p.m. at B.U. For the Arts Studio. The fee is only $20.00 and includes Ballet Training. Rehearsals will not begin until Janurary 2017.
Performance Team includes Training in Multiple Fortes of the Arts including Hip-Hop, Ballet, Contemporary, Modern, & Majorette. There is no dance experience required. B.U. will train your child in the areas mentioned above.
Please Note: We encourage young men to come audition for Hip-Hop Team.
(Call or Text) 832-819-4028
#BU4Arts #BUArtsHouston
#BUFortheArts
#ComegrowwithBU