Description
COME ALONG FOR ANOTHER YEAR OF BU DAY, BIGGER AND BETTER THEN EVER!
BU Day is a one day experience for girls aged 11- 17 and this our 4th annual event.
Hear from inspirational guest speakers who will provide you girls with support and advice on all relevant teen topics that matter to you such as friendships, bullying, mental health, confidence, being happy, accepting yourself in your own skin and of course, just being you!
We have THE hottest line up of celebrities including some of your favourite YouTubers, the hottest DJ sets, fun dance performances as well as beauty gift bags and take home glossy programs containing interviews and autographs from our celeb's.
Come and get selfies and hugs with our incredible line up of talent!
This is your day to be inspired, entertained and to walk away feeling happy and empowered. It is your day to shine bright and shine beautiful!
- FULL LINE UP -
- Jai Waetford
- Sjana Elise Earp
- Tyde Levi
- Alan Tsibulya
- Logan's Laundry
- Fonzie Gomez
- Joel Eli
- Kirsten Tsoltoudis
- Lara Andall
- Stephanie Bailey
- Jess Norbury
- Mitchell Coombs
- Saturdays with Holly & Josh
- Danielle Elchaar (BT Financial & The Stella Network)
- Dr Jodie Lowinger ( Sydney Anxiety Clinic)
#BUDAY17 @beautifulminds
---
SNAPS OF BU DAY 2016 -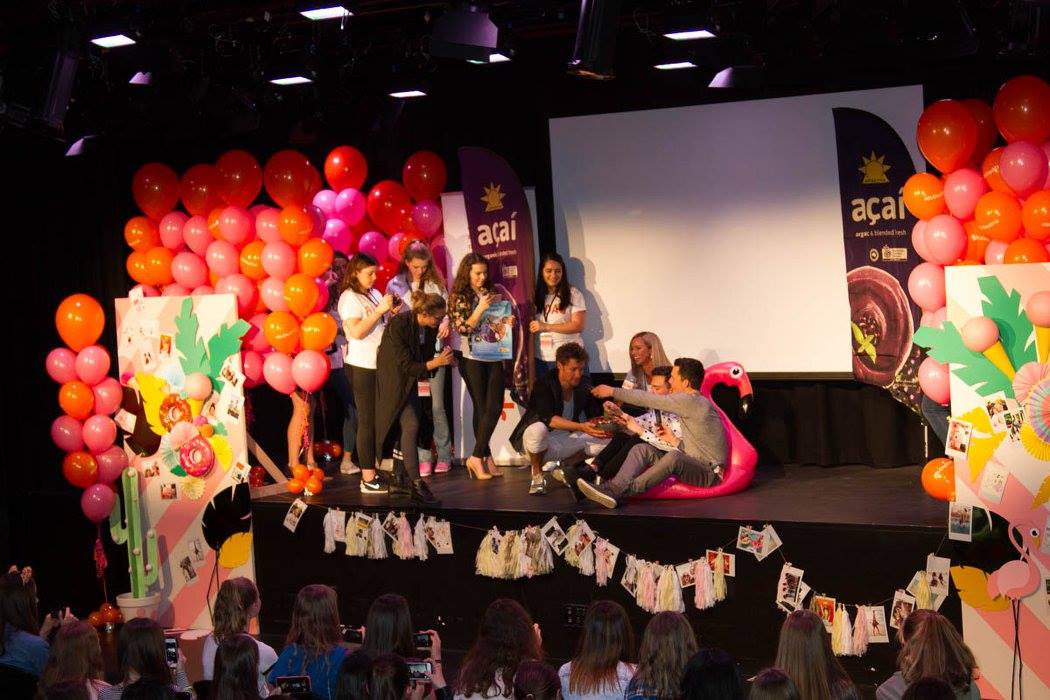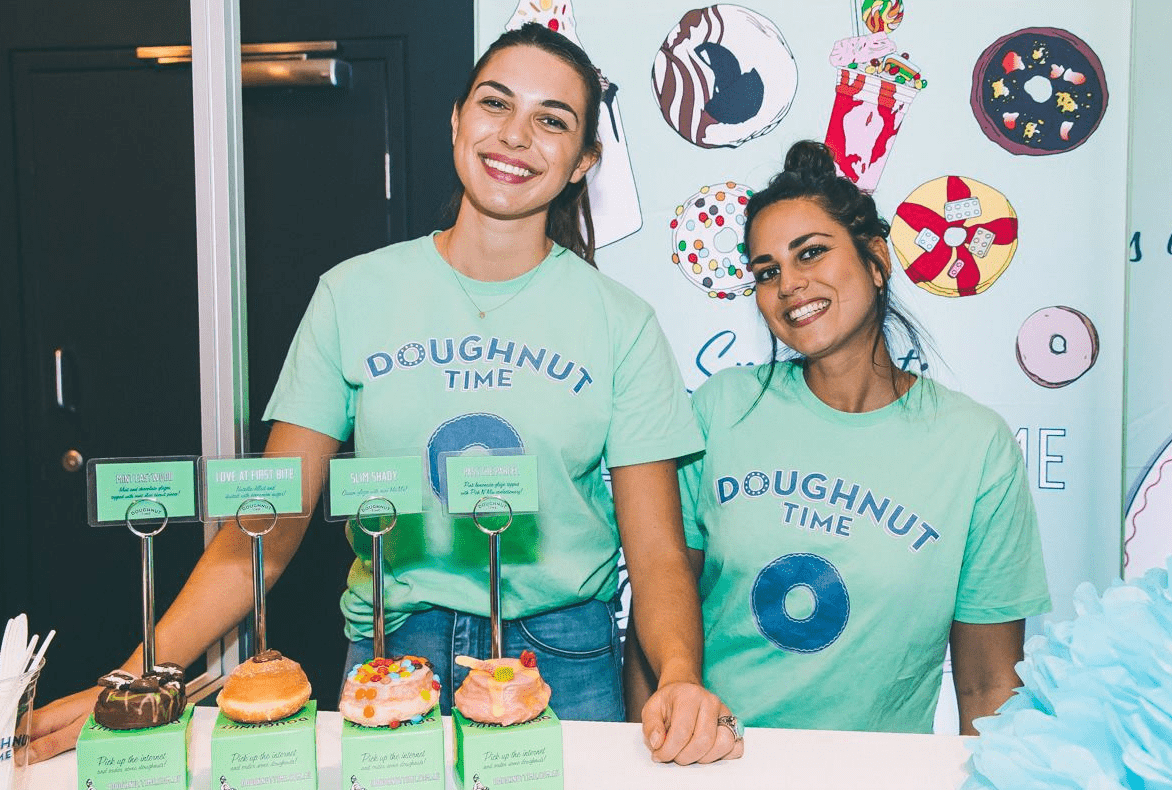 BU DAY FAQs
Is there reserved seating in the theatre?
There is reserved seating for VIPs only, these seats will be located in the first few rows.
Can I bring my Parent / Guardian?
No, this event is only for girls aged 11-17. It is important as young woman you have a safe space to really engage in the messages of the day. The Monkey Baa Theatre will have several staff on hand and the Beautiful Minds team of adults will also be available to support any audience needs throughout the day.
I am over 18, can I attend the event?
Unfortunately at this stage, this event is targeted only to girls aged between 11-17.
The only exception is if you've turned 18 and are still attending High School.
How do I get there / Is there parking available?
If you are arriving by car we reccomend parking at
Wilson Parking - Darling Quarter which is accessed via Harbour Street.
Please see the following link for more information on this as well as the Monkey Baa Theatre contact information. - https://www.monkeybaa.com.au/find-us/
What if I'm arriving by Train/Public Transport?
Take the train to Town Hall Station and exit south onto Bathurst Street. Walk to the bottom of Bathurst, turning left into Day Street. Cross the lights at Harbour Street and you're in Darling Quarter. For more information on public transport to the theatre visit - https://www.monkeybaa.com.au/find-us/
Will I meet any of the celebrities attending BU Day?
Only VIPs will have the opportunity to meet and greet with our celebrities which includes Jai Waetford, Sjana Earp, Fonzie Gomez, Alan Tsibulya, Logan's Laundry and Jack Cabrita.
What do I wear?
Please be comfortably dressed and bring something warm just incase you find the temperature in the theatre too cool for you.
Will you provide food and water?
As we don't have a food license, it is illegal for Beautiful Minds to distribute food or water to guests however the Seymour Centre will have a cafe available to purchase from throughout the day. This cafe is located in the foyer of the theatre.
Do I need to bring money?
Yes, if you wish to purchase from the centre's cafe or from one of our many stalls who will be selling products on the day.
Do I get a gift bag?
Our beauty gift bags are provided to attendees with VIP tickets only. If you have a general admission ticket and would like to buy a beauty gift bag we'll have a limited amount available to purchase on the event day.
What is the glossy program that all ticket holders will recieve?
The program is jam packed with the program, photos, autographs, interviews from our celebrites, articules on releveant teen topics, beautiful quotes, offers from our sponsors and more!
What time should i arrive to the event on the day?
Please arrive at 11.00am for an 11.30am start
If I arrive earlier will the doors be open?
No, you will not have access to the venue any time before 11.00am.
What is the difference between VIP and General Admission tickets?
- General Admission recieves: Entry to BU Day, a copy of our glossy program as well as 2 months free access to our online platform which covers topic's that are relevant to teen girls (Valued at $20pp - logins and access codes will be sent to you via email after BU Day)
- VIP Admission recieves: Reserved seating, a copy of our glossy program, 2 months free access to our online platform which covers topic's that are relevant to teen girls (Valued at $20pp - logins and access codes will be sent to you via email after BU Day).
VIP's will also have an exclusive meet and greet with our celebrites, snacks and a beauty giftbag. Our VIP's will stay on for an extra 30 minutes.
Who will be at the meet and greet?
We have a great line up of celebrities including Jai Waetford, Sjana Elise Earp, Fonzie Gomez and Logan's Laundry.
Can I sit next to my friends?
As long as you all have the same type of ticket E.g. General + General, VIP + VIP - you are welcome to sit next to each other.
Can I vlog/film/capture the day for my social media?
Yes! We would love this and encourage all girls to capture their favourite elements of the day and share using our hashtag #BUDAY17.
What if I have a gift for a celebritiy who is attending BU Day?
If you would like to leave a letter or a gift for one of our celebrities attending BU Day, we will have a Beautiful Minds table in the foyer where you can go and see one of our friendly staff members who will ensure your message/gift gets passed on.
What if I buy a ticket and can't go anymore?
Due to the fact that this is a charity event please feel free to kindly pass your ticket onto a friend who can attend as we are unable to action any refunds.
I have more questions that weren't answered above! Who do I contact?
Please email through to info@beautifulminds.com.au if you have any further questions.
Date and Time
Location
Monkey BAA Theatre
Terrace 3, 1 - 25 Harbour Street
Darling Harbour
Sydney, NSW 2000
Australia