Description
BTW Warriors Reunion - All Classes
Celebrate life beyond high school while crusing to Cancun Mexico, This reunion is open to all BTW classes, family and friends.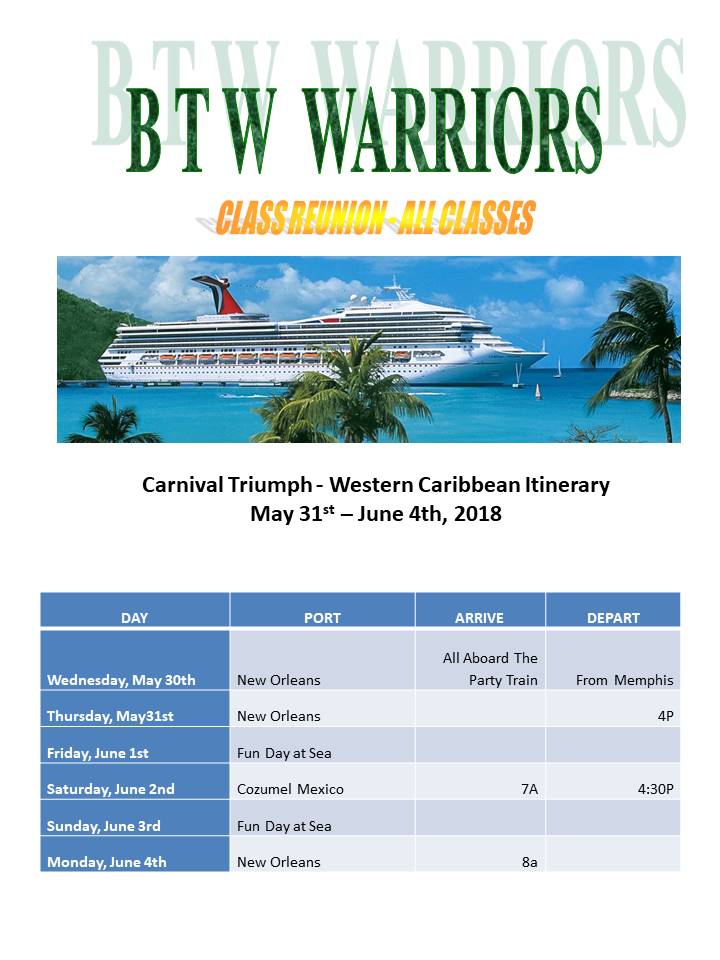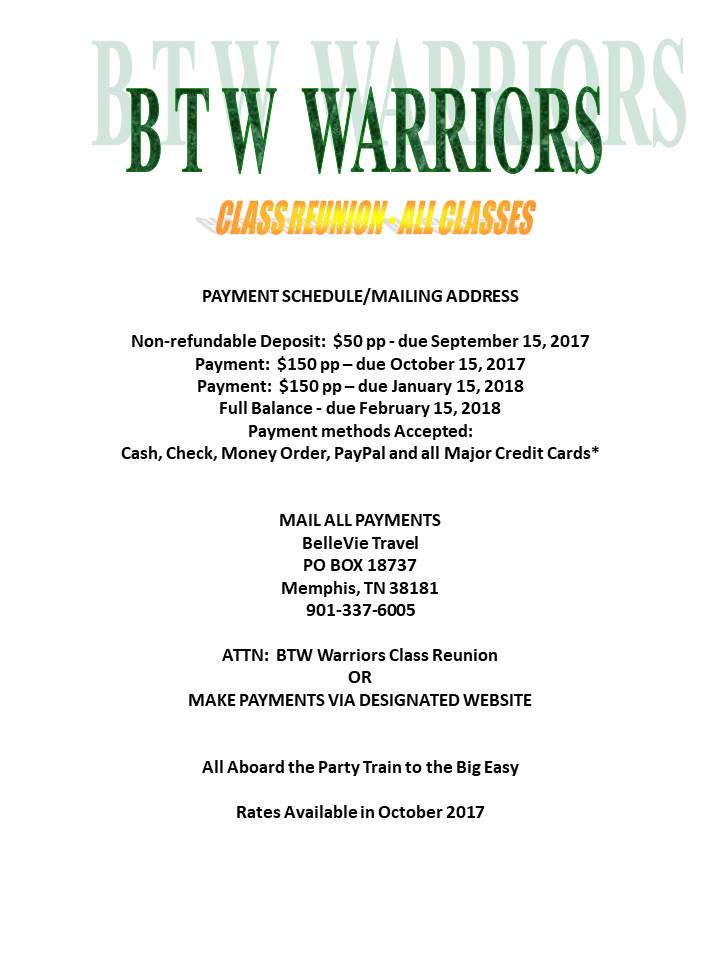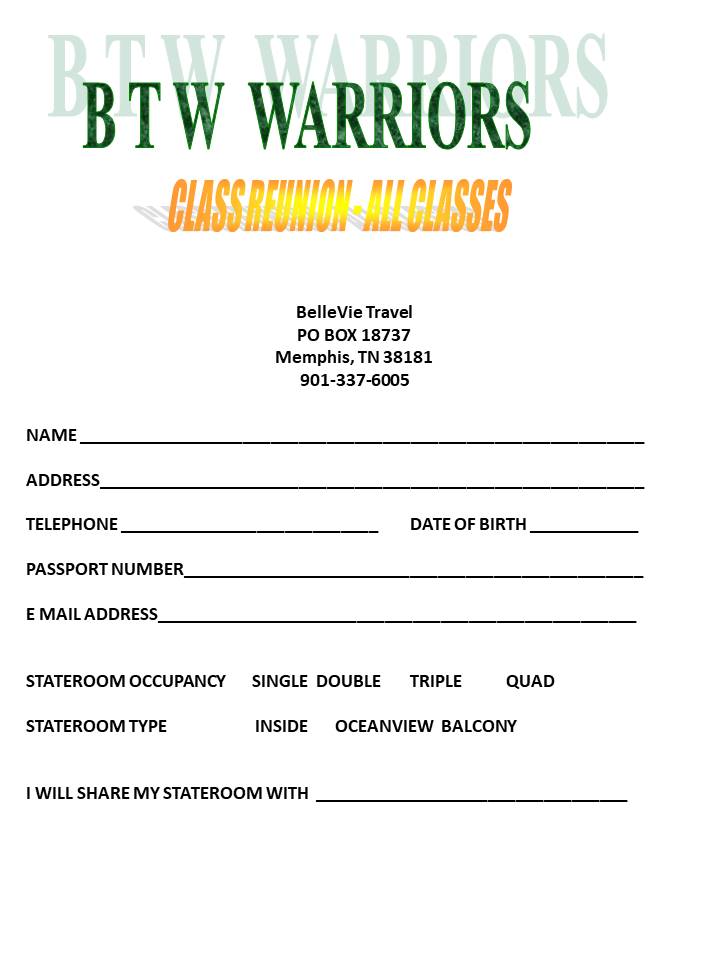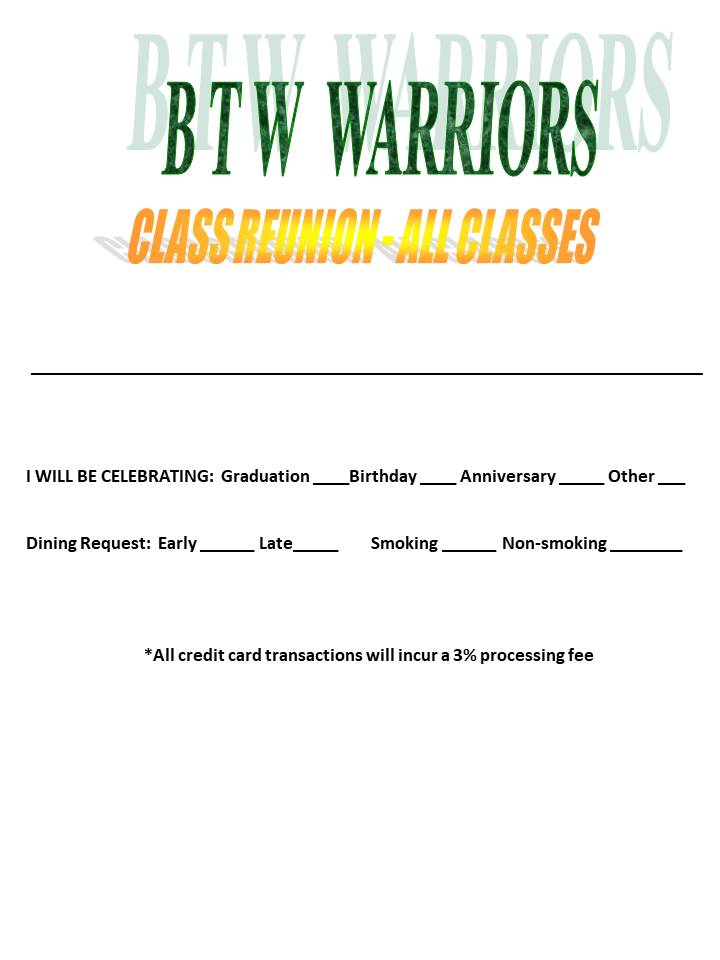 Please note if you do not book within this group you will not be included in the group amenities.
Class Reunion Itinerary will be emailed after final payment date.
Final payments will vary depending on payments already made