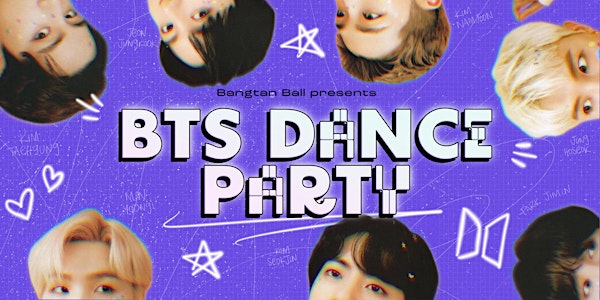 BTS Dance Party
The best is truly yet to come, besties! Get ready to pour your BLOOD, SWEAT & TEARS into Toronto's first BTS Dance Party of 2023!
When and where
Location
The Axis Club Theatre 722 College Street Toronto, ON M6G 1C4 Canada
About this event
Bangtan Ball presents the first BTS Dance Party of 2023!
Join us at The Axis Club on Friday, February 3rd for a night of BTS bop after bop 🥳 Doors open at 9:00 pm, and music stops at 1:00 am, so come early and stay late!
❗️19+ EVENT, GOVERNMENT-ISSUED ID REQUIRED
🕺 Looking to make your experience the ABSOLUTE best to come? Reserve a booth with bottle service! 🍾
New to our Bangtan Ball dance parties are reserved booths for you and up to 7 of your moots! With a roped-off, member-themed booth, enjoy:
Up to 8 tickets for you and your friends
5 bottles of soju; upgrades available
Korean snacks
Extra goodies to take home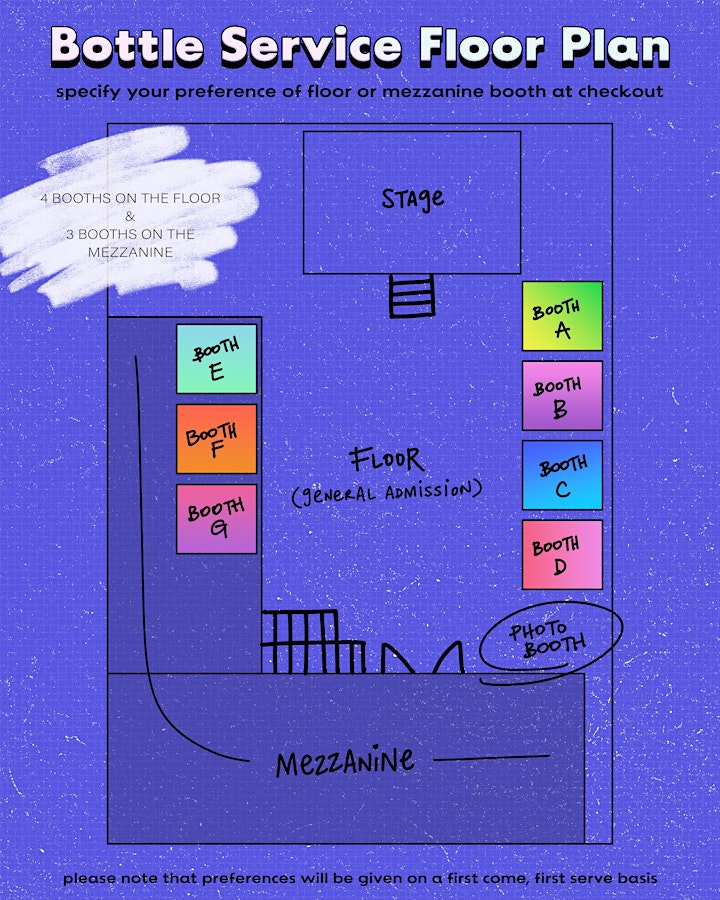 💜 Event Schedule | Friday, February 3rd, 2023
✅ 9:00 pm | Doors open, check-in
- All guests may be subject to a temperature test and must present their Government-issued ID upon entry. Zero exceptions will be made under any circumstance.
🎉 9:00 pm til 1:00 am | dance, sing & sweat with your fellow ARMYs to non-stop BTS bangers 🕺💃
- Drinks (alcoholic & non-alcoholic) will be available for purchase including a special Bangtan Ball menu 🍹🍸
📣 IMPORTANT INFORMATION, PLEASE READ! 📣
- ALL TICKET SALES ARE FINAL & NON-REFUNDABLE.
- If you are interested in reserving a booth with bottle service, only one member of your party is required to purchase the booth as a ticket. The remaining 7 guests permitted are not required to purchase a general admission ticket; however, the purchaser of the booth must provide Bangtan Ball with the names of the booth guests to be added to the guest list (a friendly reminder that only 8 guests are permitted per booth; no exceptions). Please note that the names of the booth attendees must be provided by January 19th, 2023 and names may NOT be changed once provided. Failure to provide guest names by this deadline may result in a less personalized experience. Booth reservations are non-refundable and non-transferrable.
- We will not be enforcing a mask-wearing policy, but you are highly encouraged to wear one if you feel that is best for you.
If you are NOT comfortable with crowds and/or people not wearing masks, unfortunately, this event will not be for you.
- We kindly ask that you PLEASE NOT ATTEND if you have been confirmed positive with COVID-19, come down with any symptoms relating to COVID-19, or have been exposed to anyone confirmed with or suspected to have COVID-19 within 14 days prior to the event.
There will be more Bangtan Ball events in the future. Out of respect to your fellow ARMYs and others, please choose to stay home if you are not feeling 100% in any way.
If you are no longer able to attend due to COVID-19, please email hello@bangtanball.com as soon as possible.
- By choosing to purchase a ticket to this event, you do so with the understanding that, while both Bangtan Ball and The Axis Club promise to make every effort to ensure the health & safety of all guests in attendance, there is an inherent risk that comes with attending gatherings in these uncertain times; and therefore, you hereby take full responsibility for your own health & safety decisions and anything that may come from them.
- Neither Bangtan Ball nor The Axis Club will be held liable for any lost or stolen property.
- We are strictly enforcing a 19-year and older policy for this event. Anyone under the age of 19 who shows up to the event will not be permitted entry or participation even with the purchase of a valid ticket.
- Please remember to treat the venue and everyone that you may encounter with kindness and respect. ✌️
We are grateful for your understanding and cooperation as we aim to ensure the health & safety of all ARMYs, team members, and The Axis Club staff. We hope to provide an unforgettable experience to all in attendance!
See you on the dance floor! 💜 BORAHAE from Jules & Marissa of Bangtan Ball