btrax(ビートラックス)第2回無料ビジネスセミナー 〜 UX Design x Company Value 〜

Monday, February 3, 2014 from 6:00 PM to 7:30 PM (JST)
Event Details
「btrax第2回無料ビジネスセミナー」開催決定!
〜 UX Design x Company Value 〜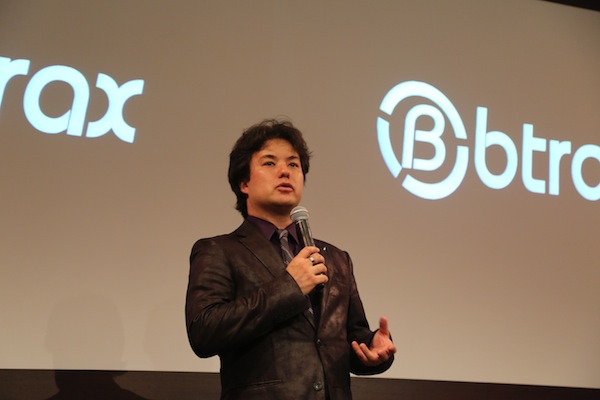 第6回JapanNight SFファイナル開催の際のCEO, ブランドン・ヒル
2013年は様々な優れたUX・UIを実装し、インターネットとをつないだプロダクト
が注目されました。多くの優れたスタートアップで賑わうシリコンバレーでは特に、インターネットテクノロジーを活用したプロダクト開発が進められています。
最近32億円でGoogleに買収された、室内WiFiを利用してインターネットと接続する事で室温をスマートにコントロールするNestもそのIoTコンセプトに基づいた1例です。IoTとは "Internet of Things"の略称で、つまりモノがインターネットに接続されるというコンセプトです。
2014年も益々私たちのライフスタイルに大きく変化をもたらす素晴らしいイノベーションが生まれることが大いに予測されます。イノベーションが生まれにくいと言われている日本ではありますが、そんな日本企業からも素晴らしいプロダクト・サービスが生まれるよう、過去に多数の日本/国際企業のブランド・コンサルティングを手掛け、豊富な経験を重ねたビートラックスだからこそできる情報提供、支援をしていきたく思っています。
〜 Expand Your Business Globally! 〜
■ セミナー内容 ■
-------------------------------------------------------------------------------------------------------------------
【日時】2014年2月3日 (月) 18:00時〜19:30時 (17:30開場)
【会場】株式会社アイレップ社 会議室H
(東京都千代田区永田町2丁目11番1号 山王パークタワー7F)
【テーマ】「ユーザーエクスペリエンス(UX)が企業にもたらす価値とは」
     (※セミナーは全て日本語です。)
      セミナー後には簡単なネットワーキング・セッションがあります。
【対象】経営者・アメリカ進出を検討中の事業担当者の方
【講師】ブランドン・ヒル(btrax CEO)
ブランドンについて詳しくはこちらから。
【定員】60名 (先着順)
    ※席に限りがありますので、お早めにお申し込みください。
【参加費】 無料
【申し込み】事前登録が必要。
-------------------------------------------------------------------------------------------------------------------

■ btrax (ビートラックス) 社について■
btraxはサンフランシスコに本社、東京にもオフィスを構えるクリエイティブエイジェンシーです。2004年にサンフランシスコで設立し、今まで多くのアメリカ及び国際企業に対してブランドコンサルティングサービスを提供して参りました。そして10年目の2013年には日本企業の国際展開とイノベーション創出サポートをより効果的に提供する為に、日本法人を設立しました。
グローバルな視野と豊富な経験を持つバイリンガル・スタッフが、サンフランシスコ/シリコンバレーの最新トレンドを取り入れ、革新的なデザインとビジネス・ソリューションを提案します。市場調査から新規事業創出、ローカリゼーション、マーケティング、現地法人設立、その後のセールスプロモーションまでワンストップでの支援サービスを提供しています。
私たちはイノベーションを創造し、社会に新たな変化をもたらすことを社会的使命とし、お客様に最良のパートナーとして選ばれることを目標に、これからも挑戦し続けます。
素朴な疑問から具体的な案件のご相談までお気軽にお問い合わせください!
>> hello@btrax.com
Have questions about btrax(ビートラックス)第2回無料ビジネスセミナー 〜 UX Design x Company Value 〜?
Contact btrax, Inc.
Attendee List
Sort by:
Date
When & Where

株式会社アイレップ社 会議室H
2-11-1 山王パークタワー7F
永田町
千代田区, 東京都 1006107
Japan

Monday, February 3, 2014 from 6:00 PM to 7:30 PM (JST)
Add to my calendar
Organizer
btrax, Inc.
btrax specializes in helping brands successfully enter and grow in the US and Asian markets through culturally relevant strategy, localization and marketing. Our clients range from top startups to Fortune 100 companies. 
For more information on our services or to contact our multicultural team please visit our website. 
Discover useful trends and tips through our freshtrax blog with over 350,000 readers and subscribe to our monthly email blast. 
btrax(ビートラックス)第2回無料ビジネスセミナー 〜 UX Design x Company Value 〜