Description
Hosted by Oxford Instruments in association with IIT Bombay
"Bringing the Nanoworld Together" is Oxford Instruments' 7th annual seminar for in India.
Industry experts from around the globe present the latest in nanotechnology tools and discuss cutting edge technology and its applications in various fields. After a plenary session, two workshops will run in parallel. Day 1 comprises of Fabrication and Characterisation. Day 2 is Fabrication and Life Sciences.
You are registering for the FABRICATION Session
Agenda is to be confirmed however some example talk topics are below.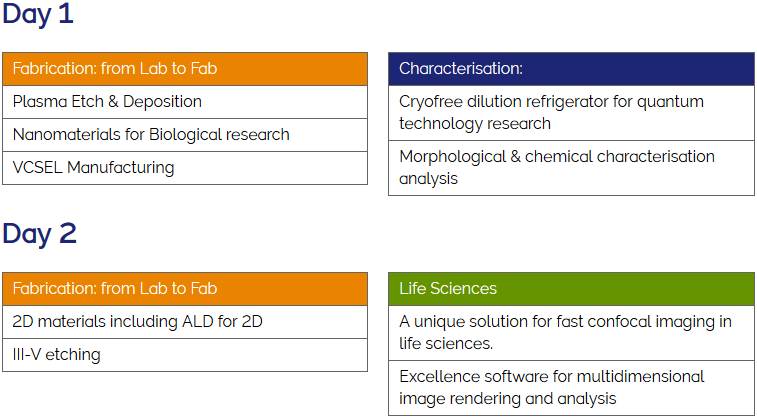 Fabrication and Characterisation sessions will run in parallel on day 1.

Fabrication and Life Science sessions will run in parallel on day 2.
You are registering for the FABRICATION Session
Please note:

PLEASE ARRIVE ON TIME

Please carry your college id cards along with etickets for the seminar

NO accommodation and travel allowances are available
Accommodation and travel to be arranged by participant