Ticket availability is limited for social distancing measures. Audience size is limited to 30% of capacity.
About this Event
Billy "The Kid" Thoden is a teen-age guitar phenom who has toured the USA since 10 years old and jammed with the likes of Billy Cox, Eric Gales, Chris Layton, Taj Mahal and more...
About BTK & THE TROUBLEMAKERS
Guitar prodigy, Billy 'THE KID' Thoden, steps into the role he was born to play as the great STEVIE RAY VAUGHAN with this brand new tribute show from RE-Creation concerts...BTK and the TROUBLEMAKERS! At age 6, Billy's father gave him his first guitar and DVD on SRV... then one day just over a year later... he came home to find his son was able to play SRV licks so well...they decided to form a band for Billy to lead. They've been touring ever since. Discovered by Jimi Hendrix's bassist, Mr. Billy Cox, at age 10, Billy was given his first professional contract and became known as a kid phenom blues guitarist. He was able to play the guitar behind his head and back flawlessly and in showman style ala Hendrix & SRV while leading bands and lead singing. Fronting the "Billy the Kid" Blues Band for almost a decade, he continues playing top stages from Nashville's NAM to Nova Scotia's Guitar Fest and was even featured in the EXPERIENCE HENDRIX TOUR of All-Star guitarists! He's opened for major acts like Robert Randolph and Pat Travers, met and performed with greats like Eric Gales, Dickey Betts and Billy Cox and received personal tutelage from blues/rock legends like Elvin Bishop and ZZ Top's Billy Gibbons, who gave him the moniker "The Kid."
Billy's high school years saw him in such demand for session work and live engagements that he had to leave school early and become a full-time professional musician. Now at only 19, he started an original jazz fusion project in NJ called FATT MEZZ that has gained a strong following even during Covid times and is being courted by multiple recording labels. Still with all his varied early success... Billy remains a huge fan of SRV and has said, "Stevie Ray Vaughan is the reason I picked up a guitar. It's an honor to play his part. I take this tribute to him seriously and plan to bring out the best of his music every show we do."
Get ready to enjoy the titanic talents of BILLY "THE KID" THODEN now as he heads the newest and hottest SRV TRIBUTE SHOW around
... BTK and the TROUBLEMAKERS!
playing classic SRV hits like:
PRIDE AND JOY
SCUTTLE BUTTIN'
CROSSFIRE
VOODOO CHILE
LIFE BY THE DROP
LOVE STRUCK BABY
COLD SHOT
TEXAS FLOOD
TIGHTROPE
LITTLE WING
CHANGE IT
COULDN'T STAND THE WEATHER
THE HOUSE IS ROCKIN'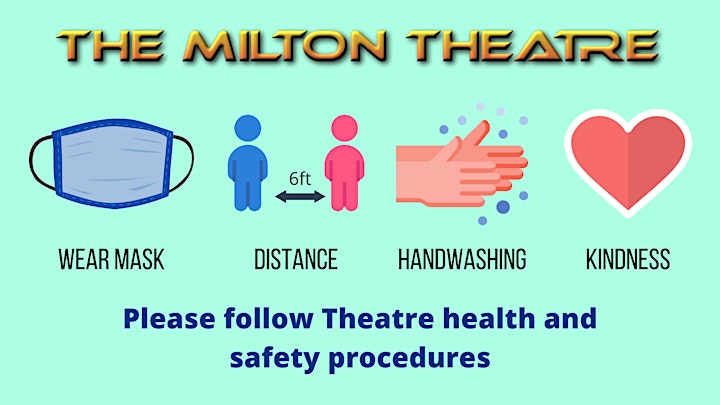 The Milton Theatre is "COVID-19 Customer Protection Standards Certified" by the Delaware Division of Small Business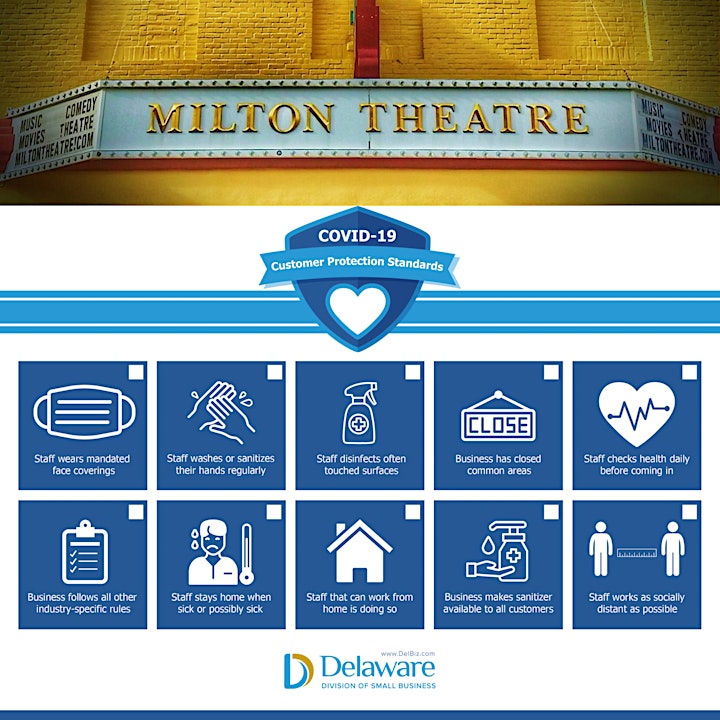 About the Milton Theatre
Official Website | Facebook | Twitter | Instagram
The historic Milton Theatre is a uniquely diverse venue where you will find the best local, regional, national, and international talent. Free municipal and on-street parking are available. Full bar and light food options available. This facility is fully accessible.