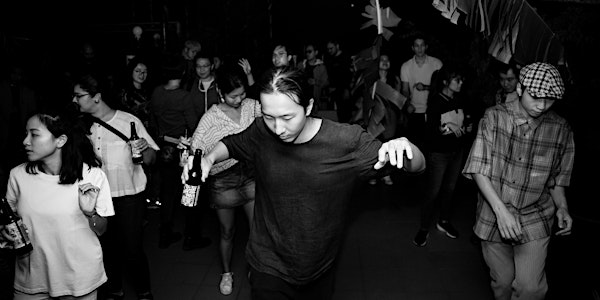 BTD Presents peachonfuse (Berlin, Tokyo) at 宀 10.2.2023
BTD presents peachonfuse (Berlin/Tokyo) for her Hong Kong debut at 宀. peachonfuse is a dreamy, eclectic, and high energy musician.
When and where
Location
宀 Club 279 Des Voeux Road Central #4F Hong Kong, HKI Hong Kong
Refund Policy
Contact the organizer to request a refund.
About this event
Our first BTD party of 2023 will welcome our first international guest for the year. BTD is proud to present peachonfuse (Berlin, Tokyo) for their takeover of 宀 club on February 10th, 2023.
peachonfuse is a Berlin-based Japanese DJ and producer who weaves magical high-energies by hidden, odd discos and dance tunes dug from the holy grails mainly in Asia. She has a background not only in dance music, but also in electronica and experimental music, active in its Tokyo scene for ten years. She connects different dots and lines of genres and worlds by her spirit, burning brightly through the emotional response and connection to her unexpected sets. Distinguished by her experimental, power driving performances, she has been playing overseas while based in Berlin's thriving club scene. Recently, peachonfuse has debuted at Berghain (Lab), and has also played at Cocktail D'Amore, Toytonics, Renate, and has also recently traveled as far as Kazakhstan to play underground parties. A strong emerging DJ and producer, peachonfuse will not be "undiscovered" for much longer, and we can expect lots of touring and invitations from underground parties and festivals for this artist.
We have had the good fortune of being invited by peachonfuse to be her fellow guest DJ for Austria-based heavily curated Atropa party, based in Graz, hosting strong lineups including Orpheu the Wizard, Paula Tape, and more.
This will be peachonfuse's debut performance in Hong Kong and her only club performance in town.
She will be supported by BTD resident DJ Ani Phoebe. Ani Phoebe is the co-founder of Bad Times Disco (HK), an independent platform focused on digging traditions, diverse & eclectic music, community building, and the intersection of mutual aid and music.
She has developed her unique style through researching and digging out eclectic styles of production by underknown artists from the 80s to the 2000s. One of Ani Phoebe's areas of experience is the downtempo, cosmic disco, and synth pop realms, being a resident DJ of renowned underground music festival Cosmic Gathering (DE) and having performed at experimental stages on Nation of Gondwana (DE) and Atlas Electronic (MR). At the same time, her breadth also extends to heavy dancefloors and electronic clubs, performing sets that expand on 90s progressive house to 2000s eurodance. Weaving through all her sets are emotional, often female vocals, and synthesized sounds in all of their diversity and power. More often than not, she's traveling, digging, and DJing, and it's a lifestyle, not a one-off tour for this internationalist.