Event Information
Refund Policy
Refunds up to 7 days before event
About this Event
BSides Oklahoma is a free information security conference focused on practical knowledge that is widely available to the community. Our goal is to improve information security skills and awareness through sharing, with inexpensive training classes and a FREE conference for attendees. The conference includes hands-on challenges, talks, food and drinks(grownup and otherwise). All would not be possible without our Sponsors and our amazing Volunteers!
The main BSidesOK conference will be on July 24th. The conference schedule will be published at bsidesok.com.
1-day and 2-day training classes will be offered July 22nd & 23rd.
Check-in will open at 7:30 AM each day. Classes will go from 8AM-5PM.
We look forward to seeing you there!
---
Training Classes
---
Cyber Attacks Against the Organization taught by Jonathan Kimmitt (University of Tulsa)- 1-day training class on July 22nd
In this one-day class we will be covering the primary methods that an attacker might use against an organization. I will be performing and demonstrating live attacks against a mock environment and we will discuss what they are, how they work, and how to defend. The class attendees will see the attack and the results, and they will have opportunities to discuss the risk and security controls. They will also have the opportunity to perform some of same techniques to get firsthand knowledge and experience.
---
Privacy Compliance for IT Staff, Auditors, and Leadership taught by Jonathan Kimmitt (University of Tulsa) - 1-day training class on July 23
In this one-day session the class will cover how an organization builds, implements, and evaluates a privacy program in the organization. We will cover the needs the organization, risks of non-compliance, and the process of building and evaluating the program. We will also discuss how Leadership, IT and IT Security can be part of the privacy program for the organization and what will be required to meet the various privacy compliances.
---
Digital Forensics & Finding Hackers taught by Donovan Farrow(Alias Forensics) - 1-day training class on July 23
This course will take you from a the 101 perspective of digital forensics, to court, to corporate collections and how to find a hacker with a multi-tool kit of fun and open source skills.
---
Web Application Penetration Testing taught by Kris Wall (Stinnett & Associates)
This course is designed to familiarize students with the basic methodologies of web application penetration testing and give hands-on experience exploiting web applications. Students will learn the common weaknesses that web developers introduce into web apps. From there, we'll learn about chaining these vulnerabilities into a full fledged assault on a web application and their underlying infrastructure. This is a hands on course and a laptop will be required. We'll go from the basics and into advanced detection methods using commonly available tool sets. To be clear, this is much, much more in depth than the OWASP Top 10.
---
Network Penetration Testing taught by Nathan Sweaney (Secure Ideas)
This hands-on course will teach attendees a basic methodology for network penetration testing. Students will walk through the phases of a test with demonstrations of various tools and tactics used in each phase. The course is heavily focused on hands-on labs so that attendees have the opportunity to actually use common tools and techniques. By the end of the 2-day training, students will understand the structure of a penetration test and have the experience necessary to begin practicing the demonstrated toolsets.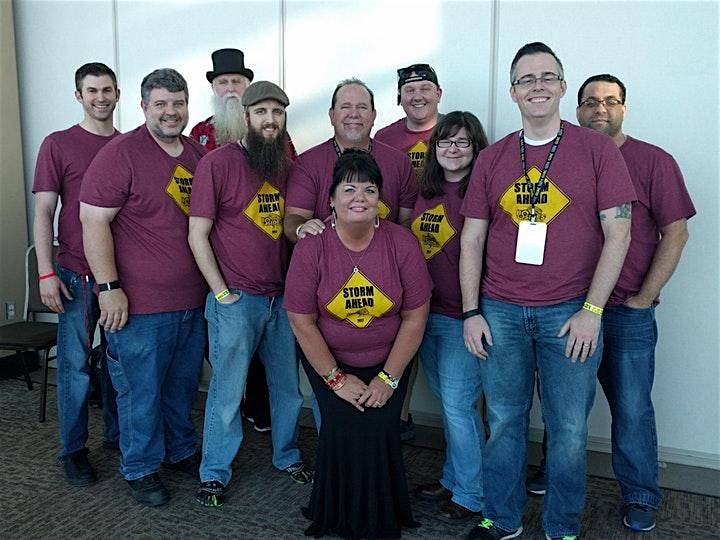 Date and Time
Location
Refund Policy
Refunds up to 7 days before event