Security BSides returns virtually once again to Greenville (and the world at large) in 2021!!!
About this event
The BSides Security conference is back in Greenville, SC on October 9th, 2021, online for a half-day virtual event!
We are currently accepting CFP submissions for the conference so submit your talks at https://tinyurl.com/5458d67a.
This year we are proud to have the BSides Security conference return to Greenville to help further the conversations around cyber security in not only the greater region, but the growing community in Greenville and the surrounding area, in a relaxed, fun and casual environment.
Each BSides is a community-driven framework for building events for and by information security community members. The goal is to expand the spectrum of conversation beyond the traditional confines of space and time. It creates opportunities for individuals to both present and participate in an intimate atmosphere that encourages collaboration. It is an intense event with discussions, demos, and interaction from participants. It is where conversations for the next-big-thing are happening.
The main event page can be found at https://tinyurl.com/z2u87dax.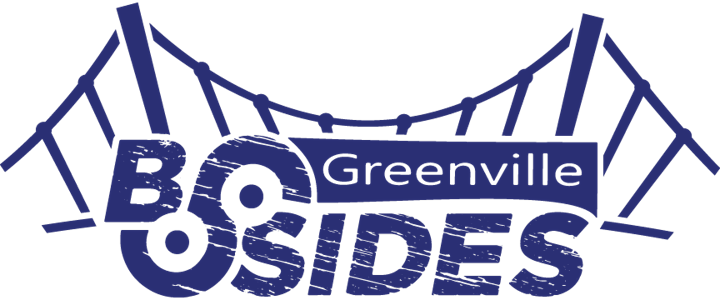 Organizer of BSides Greenville 2021