Description
HOLD ONTO YOUR HATS:
WE'RE BRINGING GRAPHIC DESIGNER
AARON DRAPLIN TO BOSTON!

Friday, October 26th, 2018

You had best believe that your friends at the Bay State Design Shop are bringing our good buddy—and true captain of design industry—AARON JAMES DRAPLIN to Boston for a whirlwind day of workshops and speaking!



---

10/26 & 10/27 Daytime Logo Design Workshops
Morning Session: 10:00 AM – Noon
Afternoon Session: 2:00 – 4:00 PM

Evening Extravaganza
Speaking Fiasco: 7:00 PM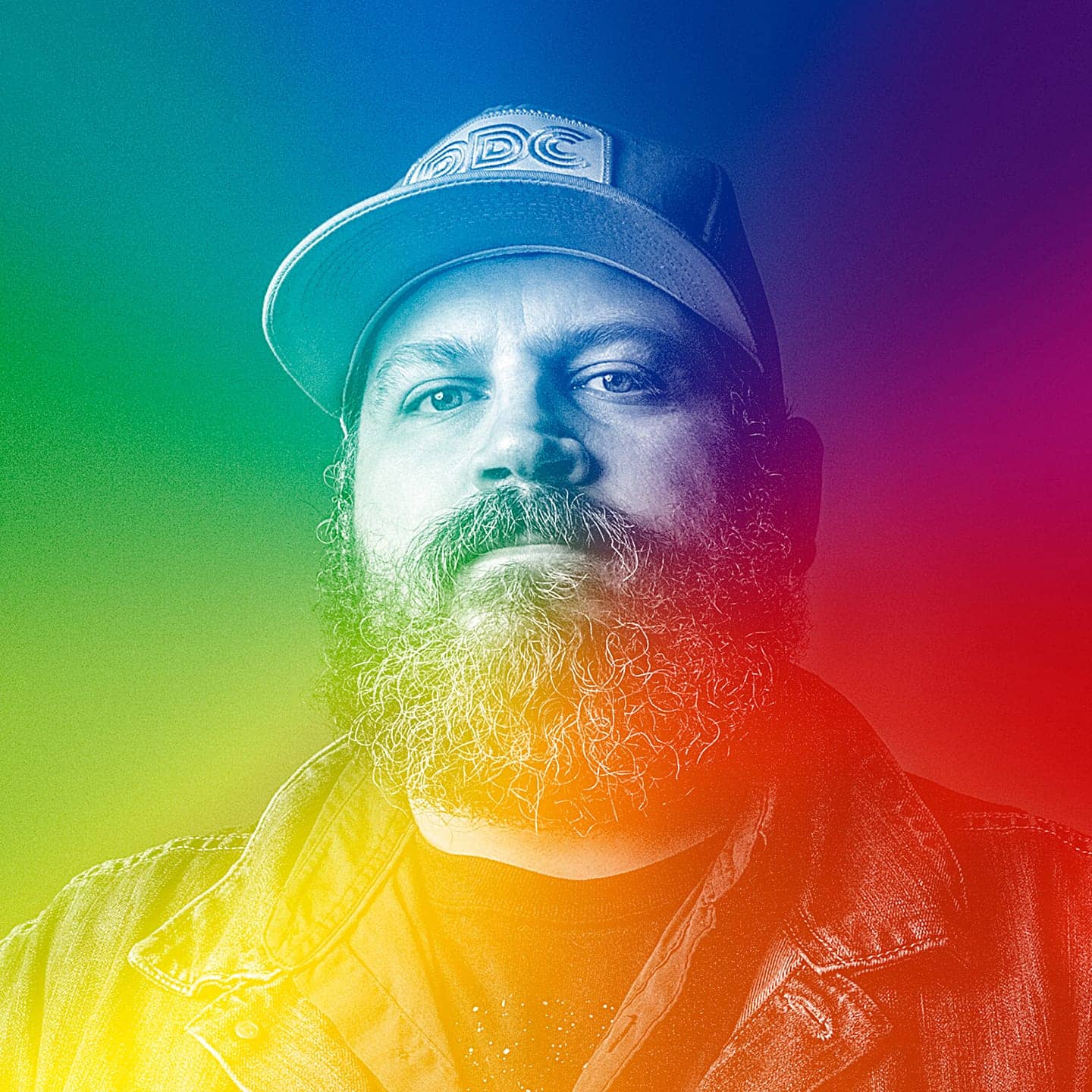 Aaron, the eminently talented sole proprietor of the Draplin Design Company, is best known for his logos, posters, identities, a slew of DDC-branded merch, his hundreds of sold-out speaking gigs, viral interviews, popular online design classes, Field Notes®, and his his 2016 mid-career survey Pretty Much Everything from Abrams Books.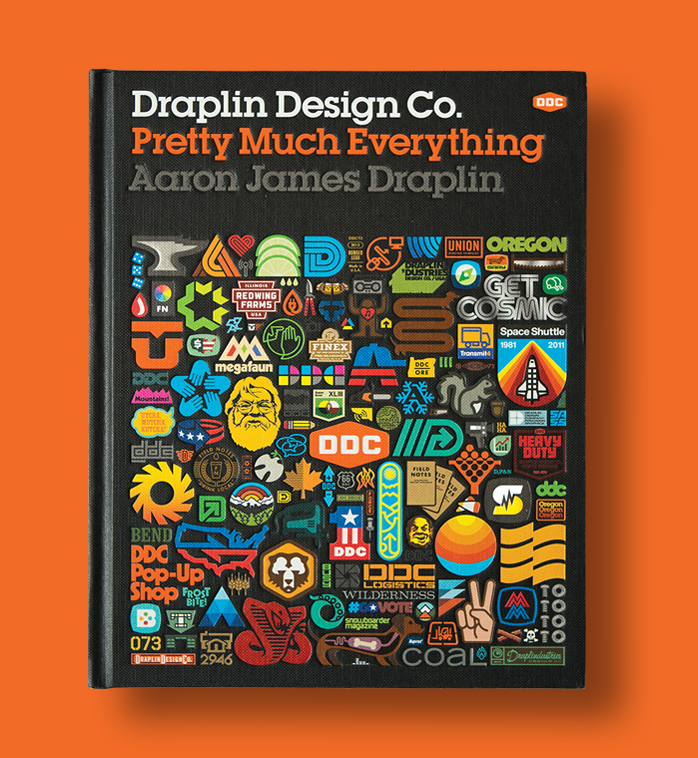 A bulwark of graphic design self-determination, Aaron's insights, warmth, and genuine personality have helped him make a name for himself to a wide swath of audiences, even those outside the design industry. Now's your chance to come hear stories from the man himself in Boston this autumn!
A RIP-ROARING SPEAKING FIASCO ($30)


Kicking off at 7:00 PM on October 26th, 2018, Aaron will deliver a blistering talk held at DISTRICT HALL in Boston's Seaport District. You'll be regaled with Aaron's first-hand account of making a living in through graphic design, traveling all across the county saving graphic treasures, striking out on his own, and inventing his own world.
So gear up for an exciting evening of tall tales, design struggles, and personal anecdotes mixed with an ample amount of hugging, crying, laughing, and more. You can bet your bottom dollar that you're in for one rip-roaring night of education, insight and entertainment. Plus there will be a fully stocked DDC merch table with a litany of wares that you most definitely need in your life.


Tickets are limited, so don't sleep!

Heck, make an entire night of it. Bring a friend. Bring your spouse. Bring a distant relative. Bring an arch enemy. Just know that space is limited, so you'll need to snag your tickets before it's too late!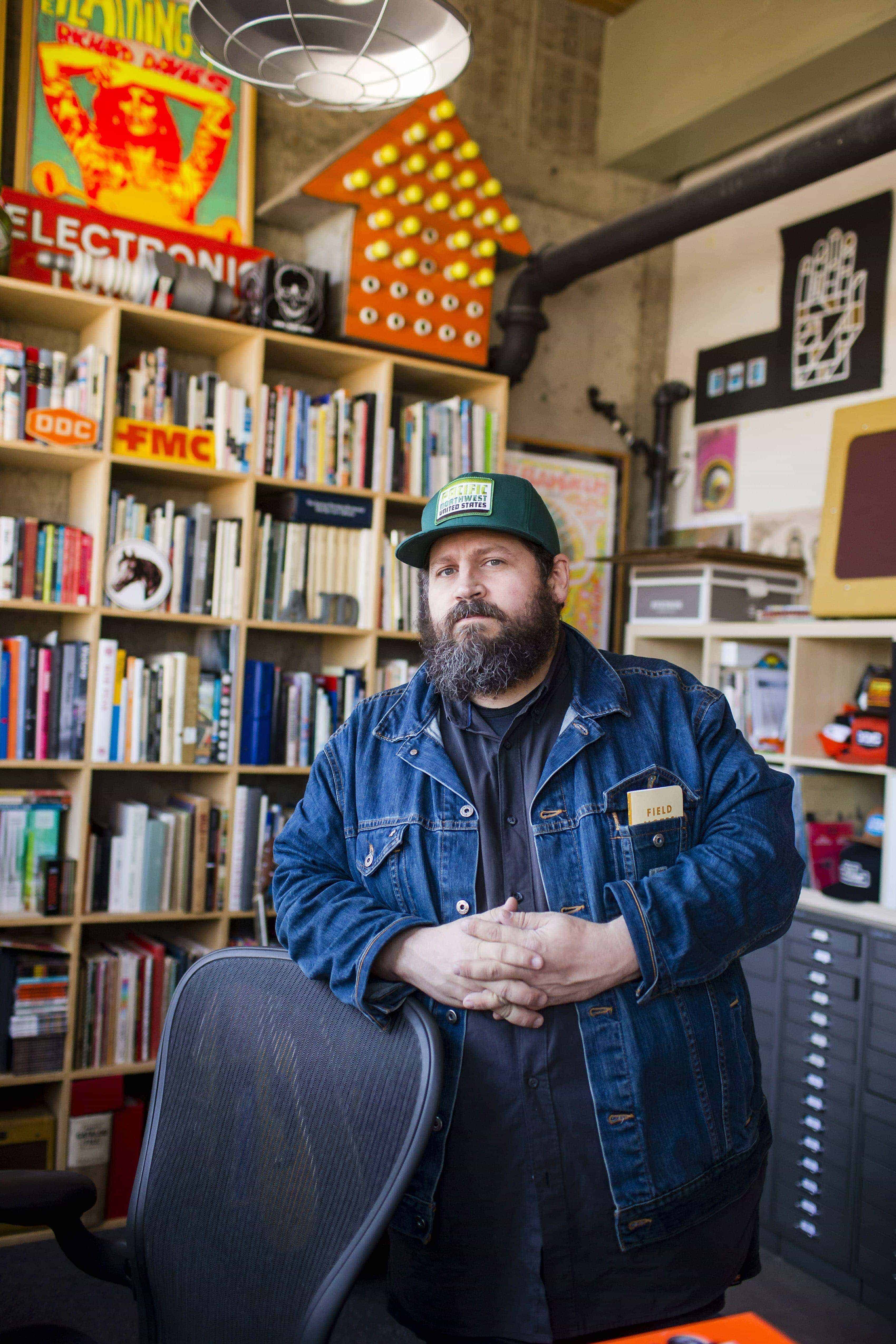 ---


CAN'T-MISS LOGO DESIGN WORKSHOPS ($99)


Are you a Draplin superfan? A precocious aficionado of logos? Want to spend a few hours in the trenches cage matching with Aaron?

Have we got a treat for you.

Aaron's been gracious enough to offer very limited hands-on logo design workshops capped at just 40 participants each, on Friday 10/26 and Saturday 10/27. We'll run a morning and afternoon session, and in each of these two-hour extravaganzas you'll go behind the scenes with the DDC and learn Aaron's patented, propriety, and secret family recipe of logo design herbs & spices.
Programming may include, but is not limited to:
• Design tuning tips
• Project insights
• Junking lore
• Deep secrets
• Questions + answers
• Facts to check
• File hand-off tricks
• Yarns to spin
• Tall tales to recount
• Dots to connect


INCLUDED WITH YOUR WORKSHOP TICKET:
Aaron Draplin's first typeface release, DDC Hardware!
See that beautiful typeface used in the awesome image below? You can rest easy knowing that your dollars will stretch even further, because included in your workshop ticket price is a license for Aaron's first typeface release—DDC Hardware—for no additional charge! This 3-weight typographic workhorse is a $55 value, and you get it just for attending this workshop. What a steal! We think you'll agree that this special workshop virtually pays for itself in when you factor in the insights, inspiration, tall tales and pure typographic loot you'll get.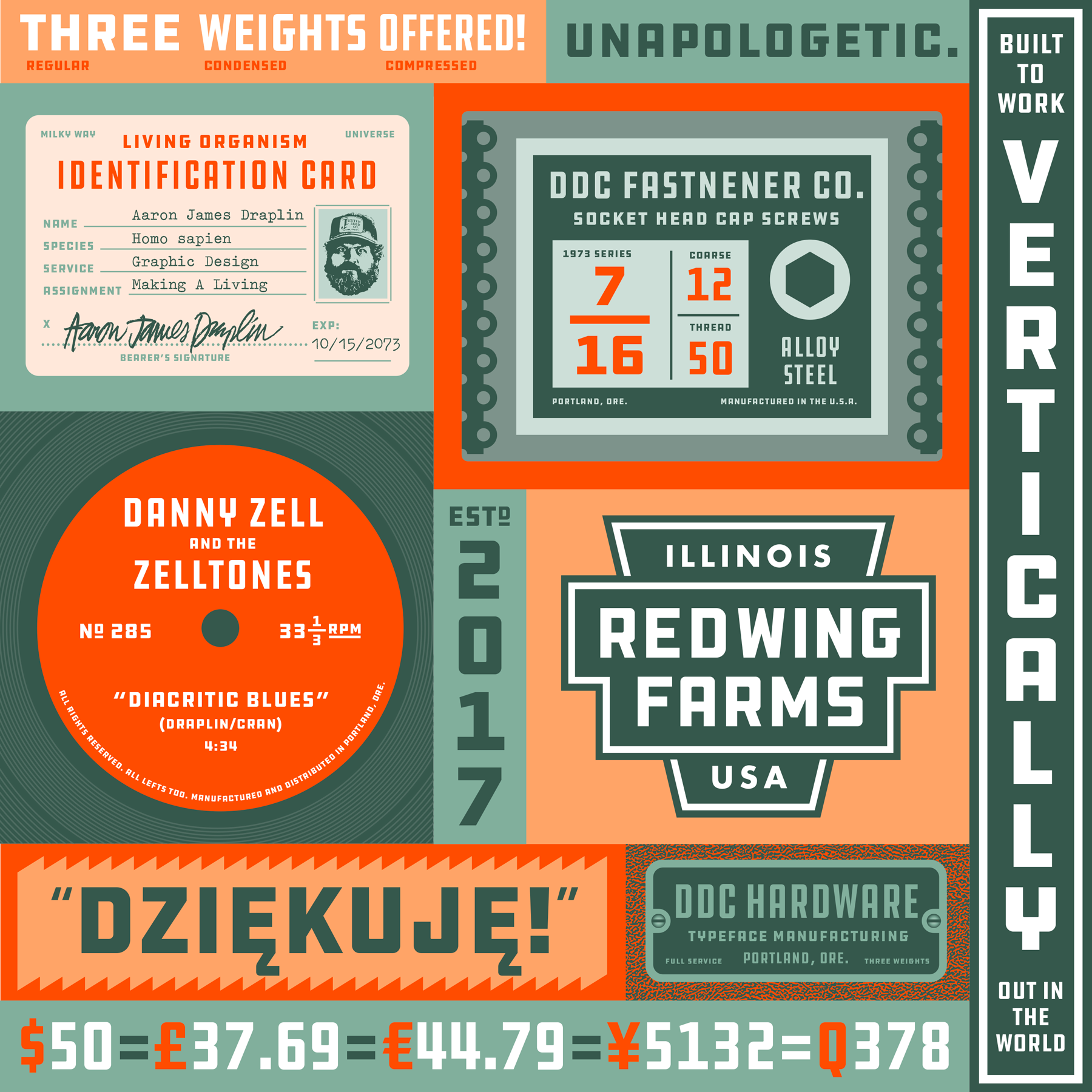 WORKSHOP DETAILS
Morning Workshop Session: 10:00 AM – Noon
Afternoon Workshop Session: 2:00 – 4:00 PM


*IMPORTANT NOTE*
Workshops will be held at a different location than our Friday, 10/26 evening talk at District Hall.

Our Friday, 10/26 and Saturday, 10/27 logo design workshops will be held at:
374 Congress Street
3rd Floor, Suite 307
Boston, MA 02210

---
FAQs
If I want to attend a workshop and the evening talk do I need two different tickets?
Yup, you sure do. The evening talk and each workshop session all require separate tickets for admission.


Is there a difference between the morning and afternoon workshops on Friday and Saturday? Can I attend both?
There's no specific, different, or prescribed script for either workshop. In both you'll be in-the-trenches with Aaron for two hours, hanging out, asking questions, learning his process for building killer logos. The reason for having two workshop sessions on two days is to allow more folks—and folks with different schedules—to have a chance to attend this special event. Can you sign up for both workshops? We're not going to stop you...but just remember we're likely going to have more interested people than available tickets, so try to be fair.


Are there ID requirements to enter the event?
Yup, you'll want to bring your ID just in case we run into any glitches with our ticketing system. You'll also want to bring an ID if you'd like to get yourself an adult beverage during the evening event.


Will I be expected to be on my best behavior?
While we're planning for a full-fledged laugh riot with our event, it is paramount that all event guests be excellent to one another. All attendees agree to—and are held to the standards outlined in our code of conduct. Be a good person.


Where is the evening speaking fiasco being held?

District Hall
75 Northern Ave
Boston, MA 02210


What are my transportation/parking options for getting to and from District Hall?
District Hall is closest to the MBTA Courthouse stop on the Silver Line.
For those of you who will be driving in, there are parking options in the vicinity of our evening speaking event venue, District Hall:
Pilgrim Parking @ One Marina Park Drive Garage
One Marina Park Drive
Boston, MA 02210
LAZ Parking – Watermark Seaport
85 Seaport Boulevard
Boston, MA 02210
One Seaport Parking Garage
Entrance located on Sleeper Street, across from the Envoy Hotel
1 Seaport Blvd
Boston, MA 02210
If you'd like to bike in, District Hall, as a number of bike racks available for guest use by the Seaport Boulevard entrance. In addition, the building is located right next to the Seaport Square station on the Hubway bikeshare network.


Where will the logo design workshops be held?
Our Friday, 10/26 and Saturday, 10/27 logo design workshops will be held at:
374 Congress Street
3rd Floor, Suite 307
Boston, MA 02210


What are my transportation/parking options for getting to and from the workshop venue?
If you'll be driving in for the Friday workshops, there are plenty of parking options in the vicinity:
LAZ Parking
390 Congress St
Boston, MA 02210
Necco Street Garage
10 Necco St
Boston, MA 02210
Stillings Street Garage
11 Stillings St,
Boston, MA 02210
The venue is also near public transportation options—it's just short walk from South Station (MBTA Red Line and Commuter Rail) and the MBTA Silver Line.

What can I bring to the event?
Listen up: you're required to bring yourself, a good attitude, an open mind, and lots of disposable income to score some sweet DDC merch after the show. If you're attending one of the workshop sessions, bring your writing & drawing implements of choice—we recommend Field Notes® brand paraphernalia—as well as a laptop if you want to start getting your vector hands dirty.


What's the refund policy?
If you're unable to attend, while you will be saddled with the piercing regret of missing out for weeks or years to come, rest easy knowing you can receive a refund up to 30 days before the event.
This sounds like the best event ever! How could it possibly be any better?!
The event would be at least 12% better if you were to show up. Keep in mind we're amateur mathematicians, though.

Who the hell are you, anyway?
We're the Bay State Design Shop. Nice to make your acquaintance. We're a growing community that's for New England-area designers, by New England-area designers. An inclusive gathering spot started on Slack for all stripes of designer—veteran practitioners, up-and-comers, and greenhorns alike—we're an egalitarian, pretension-free place for designers to talk shop, chew the fat, and lend each other a helping hand. Think of Bay State Design Shop as a lively potluck dinner that everybody's invited to. Interested in joining our open and inclusive community for New England designers? Sign up here.


How can I contact the organizer with any questions?
If you have any questions feel free to reach out to the Bay State Design Shop at howdy@baystatedesignshop.com
Thanks!