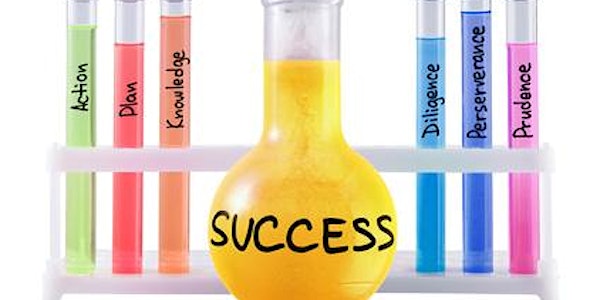 BSC's Business Success Global Forum™ — Online
BSC's Business Success Forum* is online First Thursdays, 11am Central, each month. Named one of Austin's best business & networking groups.
About this event
How to access each BSC Forum*
Meets online every First Thursday of the month @ 11am-Noon Central
(All BSC Forums use this same link each month: https://global.gotomeeting.com/join/685053101)
Be sure to use Chrome or download the gotomeeting app.
You can also dial in using your phone. (For supported devices, tap a one-touch number below to join instantly.) United States: +1 (312) 757-3121 One-touch: tel:+13127573121,,685053101# Access Code: 685-053-101
*Forum: a public meeting place for open, friendly, and frank discussions where ideas and views on a particular subject or issue are exchanged by everyone. And, we really mean it! Walkaway with business insights, contacts, and connections while sharing your own ideas and expertise. The BSC Business Success Forum was selected by the Austin Business Journal for its Book of Lists as one of Austin's best business and networking groups.
Business Success Global Forum
Upcoming Topics & Mentors
https://global.gotomeeting.com/join/685053101
Guest Mentors share ideas and their experience with up to date information you can use immediately. Attendees also share their own recommendations and news. Choose the events you'd like to attend and RSVP here so you'll receive the recording link and transcript.
BSC Success Forum 11am-Noon Central
Nov. 3, 2022: Bill Combes, No Time for Social, B3 — Best Business Bets. Looking for an answer to better manage your business? Combes knows. He will be our mentor and share his favorite business apps and software and then invites you to talk about ones you recommend — AND the ones to avoid.

Dec. 1, 2022: Blow your own Horn Forum. You're the speaker and mentor today. Tell us what makes you successful, what mistakes and threats did you overcome and what opportunities did you pursue to being the best you can be. Always inspiring. Consider this your personal SWOT analysis.
Upcoming BSC Lean Success Forums™ for 2023
https://global.gotomeeting.com/join/685053101
Attendees recommend, choose, and lead the issues to be discussed. Held on the First Thursday of the First Month of each quarter, 11am-Noon Central.
This is an issue-focused agenda that attendees propose and select on the day of the forum. It is based on the 2009 Lean Coffee™ idea created by Seattle's Jim Benson and Jeremy Lightsmith.
This is your opportunity to improve your business management and share your relevant experience and strategy. It is led each month by Forum mentors to address those issues spontaneously introduced and led by attendees at this Forum. Attendee-led discussions are always lively.
January 5, 2023, 11am-Noon Central BSC Lean Success Forum™ with Dave Nave, Dave Nave & Associates (https://davenave.com), and Jan Triplett, BSC (www.ownersview.com). You bring the issues, you help choose the issues we will discuss, you share your expertise on the issues.

-----------------------------
Your 3-part role in the Business Success Global and Lean Forums:
Contributor/Coach: We encourage you to share your expertise and insight on our topics at every meeting. Become a regular.
Guest Mentor: Be a guest mentor. You don't have to be an expert speaker to lead this section of the Forum. This can be done as a Q & A interview by our host, Jan Triplett, instead of a talk.
Encourager: Got an idea to improve the Forum or a useful comment? We welcome it at any time but it may need to be offline so we can stay on time. We stop at 12PM sharp.
-----------------------------
Technical Help
If you get a message there are no spaces available when you try to join the meeting, please try a different browser. If you still can't get in, please contact gotomeeting.com and let them know the problem for this meeting. Sorry for any inconvenience.
Recordings and transcripts available
If you can't attend, the Forums are recorded and include a transcript but are only available for a limited time. Contact us for the most current link. Attendees receive this link automatically along with a list of emails of attendees and mentors for future contacts and connections.
-----------------------------
Also of Interest from the BSC:
BSC Wisdom Webinar and Work Sessions
Be sure to check out BSC's monthly free "Wisdom Webinar" held the third Thursday of each month, 11am-Noon Central.
Coming in October
Oct. 20, 2023, 11am-Noon Central: BSC Wisdom Webinar "Sell Right™ Sales Strategies Plus 2": Hunting and Gathering the Right Prospects
RSVP and details: https://bit.ly/WisdomWebinarProspectHuntingRSVP
The purpose of this work session in this series is to focus on the differences in the sales strategies. Share your experiences and walk away with ideas.
Work session leader: Jan Triplett, Ph.D., CBTAC, and CEO of BSC, author, entrepreneur, advocate, and inventor.
COMING
Sell Right™ Plus 2— These two additional webinars were requested by attendees to our Sell Right™ Sales Strategies Series
• October 20: Successful Prospect Hunting & Gathering
• November 10 (SPECIAL DATE): What to do AFTER the Close (Closing the Sale is NOT the End of the sales process)
-----------------------------
Our mission at BSC:
The Forum is one way the award-winning BSC team helps you and your business move ahead in the right way at the right time. We support your desire and ability to contribute to your business, your future, your people, your planet, and your community.
-----------------------------
Final thoughts:
Here's to working together for greater sustainability in businesses that focus on a better triple bottom line:
Great products and services you are passionate about at fair prices and with a fair return,
Working for people, and
Benefiting the planet.
Your moderator and Forum host opening doors to your success,
Jan Triplett, Ph.D. CBTAC, CEO, Business Success Center, award-winning sustainability experts
Co-author Thinking Big, Staying Small and Easy to Green; author Networker's Guide to Success; and allbusiness.com/MSN contributor