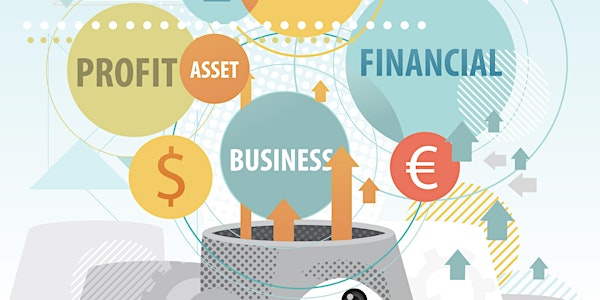 BSC Wisdom Webinar:"Sell Right™ — Suggestive vs. Upselling Strategies"
Suggestive vs Upselling Sales is Part 5 of BSC's Sell Right™webinar and work session series. It focuses on sales strategy differences.
About this event
BSC Wisdom Webinar "Sell Right™ Sales Strategies Part 5: Suggestive vs Upselling Sales Strategies"
Is it better for you to upsell your products or services or suggest additions or changes? Maybe it could be both. We will look at how to make this decision, how the sales strategies are different, when to focus on one or both plus best practices.
So, why spend time talking about the strategies? Because you have to think differently and there is some confusion and disagreement about where to put your money and effort for the best return.
Come add your comments and recommendations based on your experience and expertise to our work session.
Your strategy also has an important role in how you lead and manage all six business functions:
Sales
Marketing
Operations
Financial Management
Books and Data Management
Infrastructure and HR
The purpose of this work session in the Sell Right™ series is to focus on the differences in the sales strategies. It is Part 5 of the 6-part BSC's Sell Right™ series but you do not have to have attended the other sessions to benefit from this program.
The takeaway: See if you are "selling right".
Upcoming Sell Right™ Sessions:
September 15: Team vs Co-Op Sales Strategies
Presenter:
Jan Triplett, Ph.D., co-author of Thinking Big, Staying Small and author of The Networker's Guide to Success and Easy to Be Green.
Triplett is a strategist, award-winning entrepreneur, speaker, and advocate. She writes for Allbusiness.com and The Business Bank of Texas as well as writing her own blogposts at ownersview.com. She is the creator and host of the BSC Business Success Global Forum, recognized in 2021 as one of Austin's best business and networking groups by the Austin Business Journal.
BSC (Business Success Center) is an award-winning company that assists and guides owner-operated businesses nationwide to implement the best business strategies for their unique vision of success. We're sustainability experts. Our proven and award-winning socially responsive programs focus fairness, transparency, and accountability and improve your triple bottom line by balancing profit with care for people and the planet.
RSVP HERE PLEASE: Register even if you can't attend. We will send you the recording and transcript automatically.
DIRECT LINK: Sell Right™ Part 5 - Suggestive vs. Upselling Customer Sales Strategies
Please join my meeting from your computer, tablet or smartphone.
https://meet.goto.com/710997189
You can also dial in using your phone.
United States: +1 (224) 501-3412
Access Code: 710-997-189
Contact marsha@ownersview.com for links and recordings for the previous sessions.
Here's to expanding your sales success!
Jan Triplett, Ph.D., CEO BSC