Description
The weather forced us to cancel this topic in May so we are going to focus on Money Sources for BSC Practical MBA™ Success Lab in July. Now, you have a second chance to find out what you need to know about being able to afford what your business needs and you want.

We're going to discuss where the money is and how can you get some for your startup or expansion needs. Come ready with specific questions.

Facilitator Experts:
• Jan Triplett, Ph.D., CEO, Business Success Center and members of the Profit Mover Advisory Team™. Dr. Triplett is an author/speaker/guide on the 100+ Ways to Fund a Business, Thinking Big, Staying Small and The Networker's Guide to Success and founder of the Profit Mover Advisory Team™ that provides guidance, funding support, and follow through to independent businesses throughout the US.

• Members of the Profit Mover Advisory Team™.
• Special guests Terry Twomey, Relationship Manager, Chase Bank (loans, Letters of Credit, etc.), and Michael Grant, Swift Passage Trading (international funding sources).
Come share your ideas and experience at our monthly issues and answers meeting. Recommend a business issue for us to brainstorm for an upcoming month. Introduce yourself and connect to other business owners.

The program is held at the Business Success Center, 7600 Burnet Road #130. The building locks at 7pm. Please arrive a little before 7pm or you will not be able to gain entrance.
---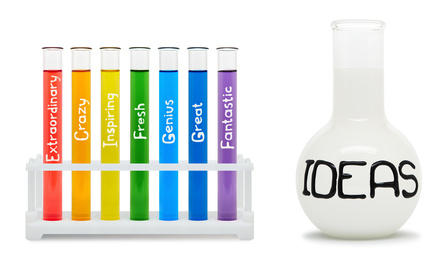 Success Lab (facilitated issues and answers with an expert 2nd Thursday @ 7PM) is a program of the BSC Practical MBA™ developed by the Business Success Center, www.ownersview.com. We pride ourselves on our ability to groom owners for success, provide a helping hand and the most current and relevant business information, and open doors to the right connections for growth and stability.

Other BSC Practical MBA™ programs include:
• BOSS-Talks Inspiration (live online interview with an inspiring entrepreneur and discussion of a favorite BSC tool or strategy 1st Thursday @ Noon) and
• BSC Success Cohort (lunch, connections, contacts, and knowledge 3rd Monday @ Noon held at Mangia Pizza at Burnet and Gracy Farms).