BSBA - Digital Orthodontics - San Francisco - May 19

Friday, May 19, 2017 from 9:00 AM to 5:00 PM (PDT)
Event Details
Course Description: 
Clear Aligners. So many patient are searching for them, but the overhead costs can be quite cost-prohibitive. For those ortho relapse cases or mild/moderate Malocclusion cases, wouldn't most patients prefer to wear a thin, clear piece of plastic that no-one can readily see? Blue Sky Bio is preparing to release their Orthodontic Module to add to their already widely loved and respected Implant Planning software. And, in the keeping with tradition, they are making this software free to download and use. The only fee is a per-case export fee that would rival the cost of a single cup of coffee from Starbucks.
This course is intended to help familiarize the attendee with the use of the Blue Sky Bio Orthodontic module. This module allows the user to digitally manipulate the position of the teeth in a model and align in an ideal manner. Then, the software will generate progressive models to manipulate the position of the teeth until they reach the prefered final destination. This software is still in testing. This course will get you the jump-start you want to start testing it in your own office and be ahead of the curve for the official release. And of course, we'll tough on the process of printing these models in your own office if that's what you wish to do.
Course Learning Objectives:
Learn to Generate Cephalometric Analysis Reports
Generation of 3D (STL) Models for Digital Planning
Determine single arch or dual arch treatment
Determine which teeth need alignment
Properly selecting teeth surfaces for movement
How to align teeth quickly and efficiently
Tip and Tricks to achieve ideal movement patterns
Outsource Print options
In-Office 3D Printer Options
Morning Session:
Learn how the basics of the BSP software.
Learn Case Selection
Learn the Basics of the software Ceph Analysis
Discuss options for getting your model into the software
Discussion of Single Arch cases and how to identify.
Hands-On Single-Arch cases
Afternoon Session:
Learn how to properly import occluded models
Discuss how to set teeth from two interdependent arches to work together
Button Placement or other mechincs to improve movement
Hands-On Dual-Arch cases
Discuss basics of 3D Printing
Credit Details
This live lecture program is designated for 7 total credit hours from BlueSkyBio Academy.
AGD course code 379
This course is sponsored by: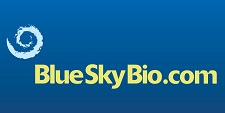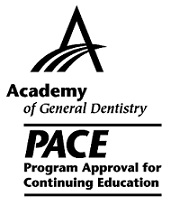 Approved PACE Program Provider FAGD/MAGD credit. Approval does not imply acceptance by a state or provincial board of dentistry or AGD endorsement. 09/01/2016 to 08/31/2017. Provider ID# 371808

Cancelation Policy:  Full refund over 60 days from event minus $25 administrative fee. Refunded 50% 30-60 days from event. No refunds, cancellations, or transfers under 30 days from event. 
For questions regarding this event, please contact Kerrie Kruse at kerrie@twelve8marketing.com. 
When & Where

San Francisco Marriott Fisherman's Wharf
1250 Columbus Avenue
San Francisco, CA 94133


Friday, May 19, 2017 from 9:00 AM to 5:00 PM (PDT)
Add to my calendar
Organizer
Dr. Baron Grutter
Dr. Baron Grutter attended Graceland University for his undergraduate degree and received his dental degree from the University of Missouri in Kansas City. He has focused his practice around digital dentistry, particularly in the areas of cosmetics, implantology, and orthodontics. Dr. Grutter is also a Certified CEREC Technology Trainer and Co-Owner of the BlueSkyBio Academy. 

He speaks regularly on CEREC, in-office Guided Surgery design and printing, and in-office Digital Clear Aligner design and fabrication. He has been involved with software testing and development in the above areas for many years. Currently, he is the Project Manager of BlueSkyBio's Orthodontic Department.

He has been married to his beautiful bride, Grace, for 9 years and they have three amazing children: Bowen (6y/o), Nella (4y/o), and Corwin (infant). In his spare time, Dr. Grutter enjoys team sports, snow and water skiing, snowboarding, running, and CrossFit. When he is not studying dentistry, he enjoys family time and great TV and movies.
BSBA - Digital Orthodontics - San Francisco - May 19