Description



FOR IMMEDIATE RELEASE:
December 14, 2016

Contact:
Maia "CROWN" Williams
Black Speculative Arts Movement
Co-founder, Executive Assistant
(313) 451-0297, BSAMstaff@gmail.com

Black Speculative Arts Movement #BSAMstl2017
Harris-Stowe State University
March 17-18, 2017
Official schedule to be announced!

St Louis, MO -
Black Speculative Arts Movement​, aka BsaM, is an annual Afrofuturism, black comics, and arts convention held at multiple colleges and universities thruought the United States.

Our annual conventions, co-founded by associate professor and chair of the Humanities department at Harris-Stowe State University​, Reynaldo Anderson​, and founder of Midwest Ethnic Convention for Comics and Arts - MECCA​, Maia Crown Williams​, will include vending from a vast amount of comics, art, and artisan creators and vendors, live performances, a full international film festival via MECCAcon, seminars, classes, hand on workshops, plays, and much more. Students are also welcome to submit proposals to participate as well.


-----


Planning stages for

BSAM St Louis 2017 #BSAMstl2017

are underway!! This year's theme is UNIFIED RESISTANCE!
BSAM St Louis 2017 #BSAMstl2017

:: UNIFIED​ ​RESISTANCE
***** Official Schedule *****

Friday, March 17 EARLY CHILDHOOD DEVELOPMENT CENTER

10am YOUTH COMICS Workshop- Tim Fielder
10am YOUTH POETRY Workshop- InnerGy
10am SOCIAL JUSTICE- Amber Johnson, Attorney Amy Breihan

11am CREATIVE WRITING Workshop- Gregory S. Carr, Jason Vassar
11am COMICS AND LITERACY- Sharnez Givens & Guests

Lunch and Networking at 12-1pm

1pm ART GRANTS Workshop - Jason Vassar

1pm-2:30pm DISPATCHES OVER FLY OVER COUNTRY, The Legacy of Darren Seals, and the Purple Revolution- Sarah Kendzior, Reynaldo Anderson, Andrew Rollins, Nyota Uhura. Moderated by Sudarsen Kant @Emerson Theatre

3 pm- SUBVERSIVE ACTS: FREEDOM & RESISTANCE w/ Sheree Renée Thomas, Stacey Robinson, Stanford W. Carpenter

3pm MECCAcon Film Festival w/
Midwest Ethnic Convention for Comics and Arts - MECCA


6-8pm EMERSON PERFORMANCE CENTER

CONSCIOUS CONVERSATION- Gabbi Burks

LIVE ARTS EXHIBITION- InnerGy


Saturday, March 18 EARLY CHILDHOOD CENTER

11am New Afrikan ECONOMICS AND THE DEEP STATE- Andrew Rollins, Johnson Lancaster
11am LABOR, ARTS, AND ACTIVISM- NEA, Greg Carr

12pm Poetry Writing Workshop- Dr. Joy Davis and Bryce Davis

Lunch and Networking at 12-1pm

1pm Beyonce "Lemonade" workshop w/ Kinitra Brooks
1pm Digital Humanities w/ Toneisha Taylor
1pm African Drumming Class- NGOMA

2pm The Artrepreneur: Starting your own Biz- Volunteer lawyers and Accts. For the Arts
2pm Back2Black Panel- Damian Duffy, Tim Fielder, Stacey Robinson, Sharnez Givens, moderated by Maia Crown Williams

3-4pm Drawing My African Voice w/ Sarah Blair

3pm-4pm Afrofuturism the 2nd Wave: The Black Speculative Arts Movement w/ Reynaldo Anderson, Amber Johnson, Kinitra Brooks, Toneisha Taylor)

3pm MECCAcon Film Festival

7pm EMERSON PERFORMANCE CENTER
Play: Aunt Jo Mama- Greg Carr
WORD UP poetry
Concert (TBD)
MECCAcon International Film Festival::
Friday:
●3pm- DIRT, Darius Clark Monroe​, 6:47m
●310pm- THE BIG CHOP, Derek Dow​, 15:41m
●330pm- THE YOUTH, Dehanza Rogers​, 15:14m
●350pm ON TIME, Xavier L Burgin​, 8:17m

Saturday::
●3pm- SEE MY DREAMS COME TRUE, Vernon A. Jordan III​, 5:48m
●310pm- MUSIC ON THE ROAD, Yakuza Moon​, 28:50m
●345pm- STAGES- James Bland​, 12:16m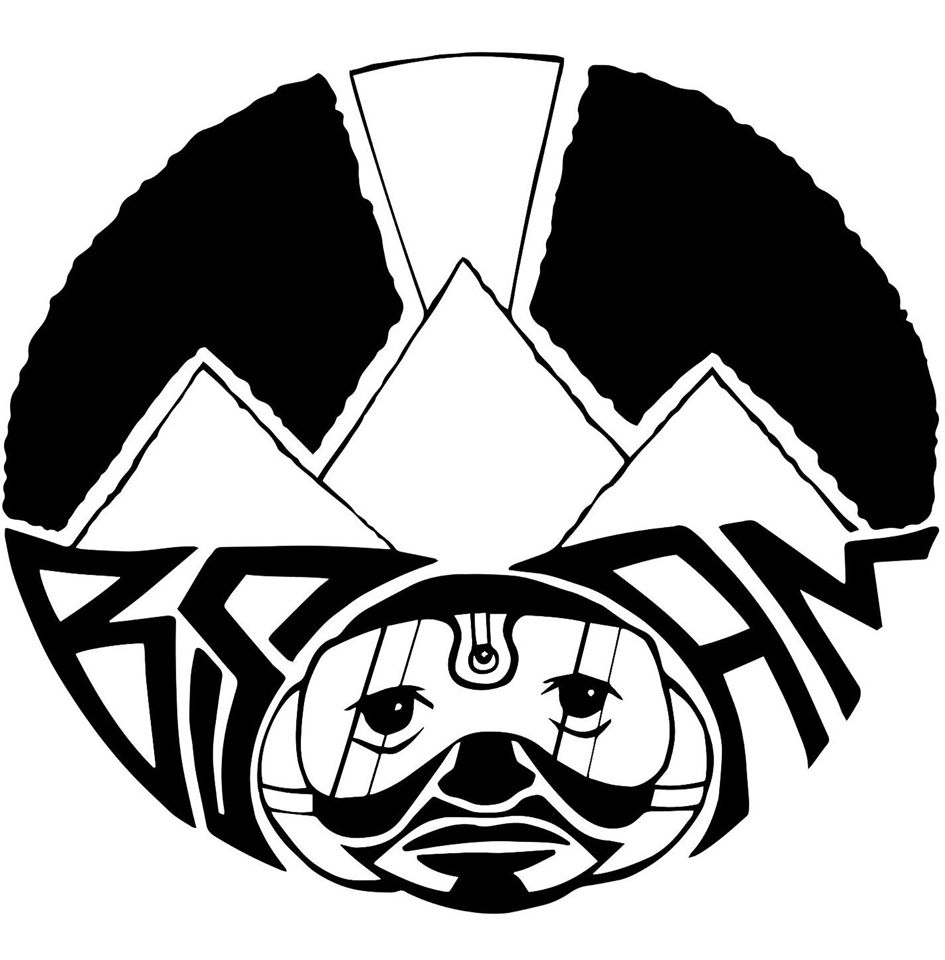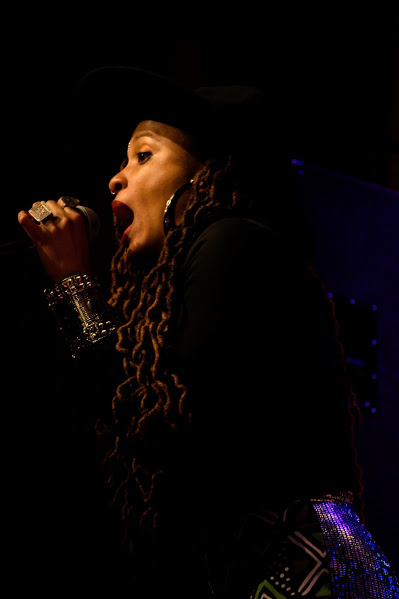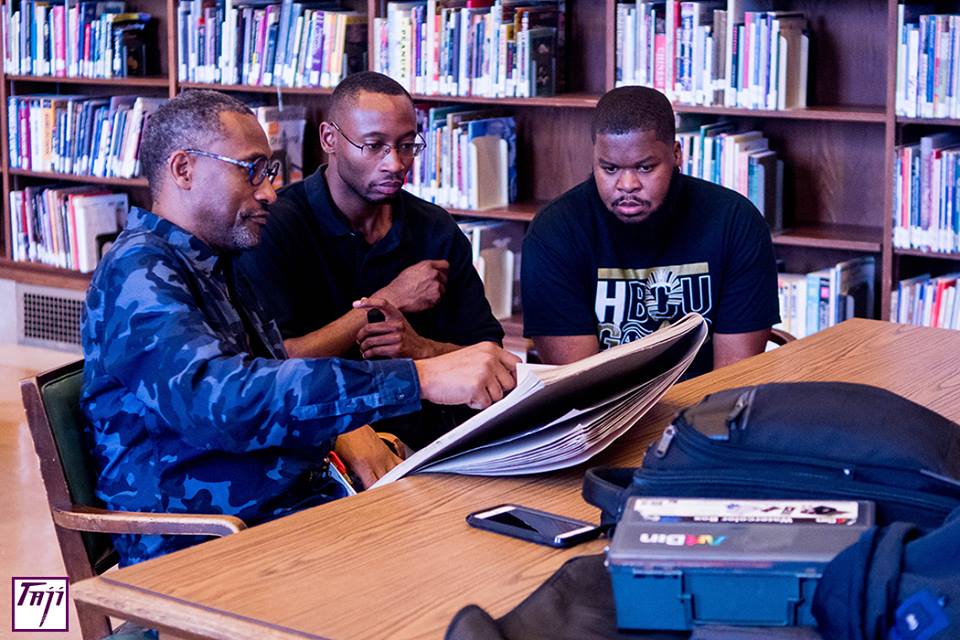 Afrofuturism and astro blackness have been practiced in our community for years, especially thru literature, visual arts, and music. Artists like Sun Ra, Octavia Butler, Basquiat, Fela Kuti, George Clinton, John Coltrane, Alice Coltrane, Samuel Delaney, Jimi Hendrix, Paschal B. Randolph, Toni Morrison, Amiri Baraka,Tananarive Due, and the ZULU NATION are excellent examples.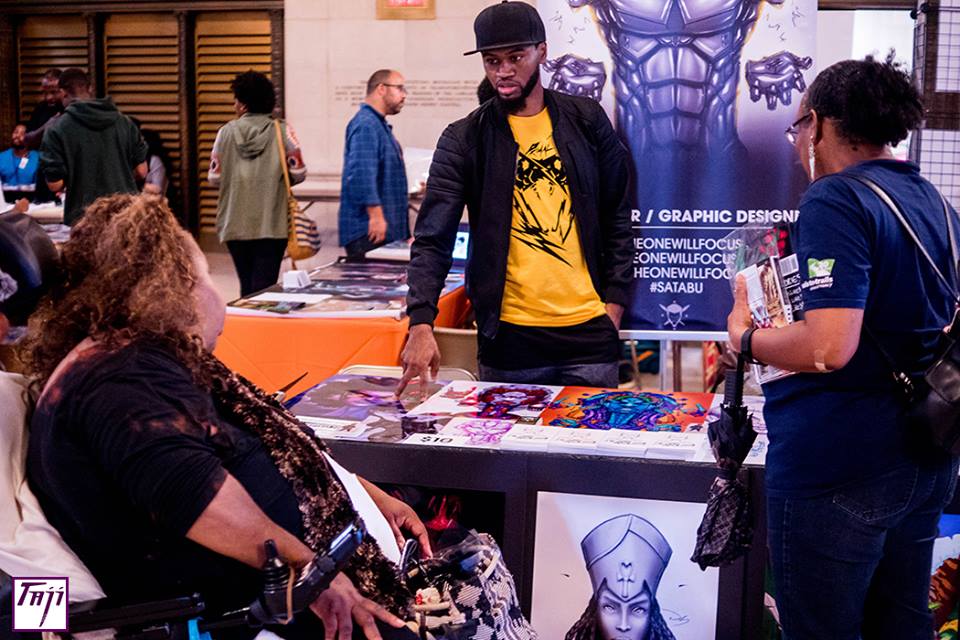 Black Speculative Arts Movement is a loose umbrella term represented for different positions or basis of inquiry: Afrofuturism, Astro Blackness, Afro-Surrealism, Ethno Gothic, Black Digital Humanities, Black (Afro-future female or African Centered) Science Fiction, The Black Fantastic, Magical Realism, and The Esoteric. Although these positions may be incompatible in some instances they overlap around the term speculative and design; and interact around the nexus of technology and ethics.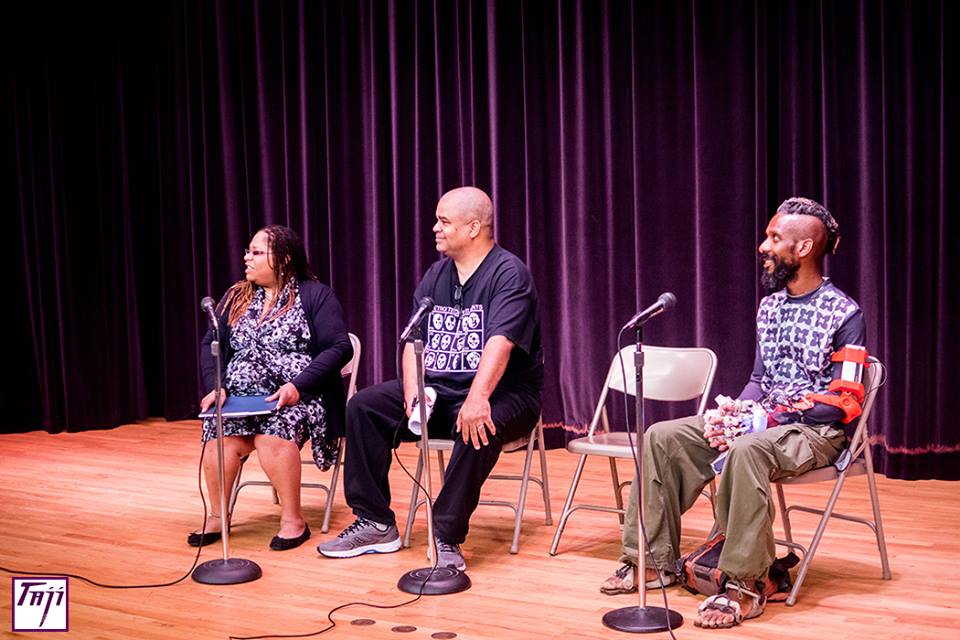 BsaM is a continuation of the historical behavior within the Veil to engage the ideas of Dubois, Wright, Everett and others to pierce the Color Line, the Color Curtain, and understand the Digital Divide in the face of the challenges of the 21st century.

Links:
https://blackspeculativeartsmovement.wordpress.com/2017/01/29/bsamstl2017/
http://BSAMstl2017.eventbrite.com/
http://blackspeculativeartsmovement.wordpress.com/
https://www.facebook.com/blackspeculativeartsmovement
http://MECCAcon.wordpress.com/

--------

if interested in performing, exhibiting, paneling, holding a workshop, volunteering, serving as press, etc, please contact co-founder,
Maia Crown Williams at
BSAMstaff@gmail.com, 3134510297.

Tables are limited.