Join us, Earthlings, for BS West's 14th Annual Halloween Block Party! Climb aboard the mother ship for an experience out of this world!
About this event
Zetus Lapetus! BS West is hosting their 14th Annual (We're excluding last year, because well… you know) Halloween Block Party & Costume Contest! Climb aboard the mother ship for this fully immersive intergalactic experience! Make sure to purchase your entrance pass before ticket prices increase!
Enjoy the main bar in our Local Space Station to keep you hydrated throughout the evening and the indoor dance floor calibrated EXACTLY to Earth's Gravity - It's just like home! Dance like it's 2021 with DJ Tsunami while he plays the top 40 hits and Halloween favorites from that decade!
As you disembark from the Space Station, in full luxury, to the Mother Ship make sure to enjoy the views! Our Mother Ship is the main event! Fully upgraded with additional hydration stations, out of this world lighting and visual show, and the best entertainment in our Galaxy! Our Mother Ship is hosting world renowned DJ/Producer, Billboard #1 Remixer, Indie Music award nominee, and owner of "Guy Scheiman Music" record label:
Guy Scheiman
Dance hyper-sleep off with Guy from 2100hr (9:00PM) to 2200hr (11:00PM) with an encore performance from Midnight to 2am!
Costume Contest hosted by Fiona The Hippo and Fernanda Vargas-West! Win your portion of our $2,500 in cash and prizes!
Sign up will commence on the Loading Dock at 2100hr (9:00PM) - Contest to commence at 2100hr (9:00PM).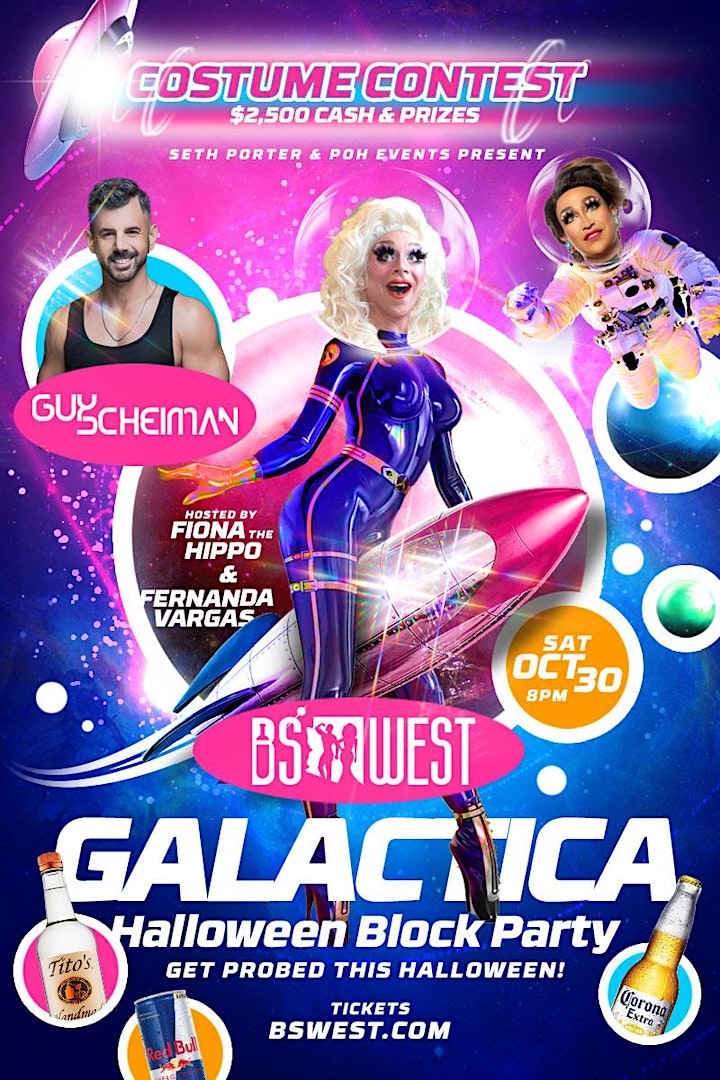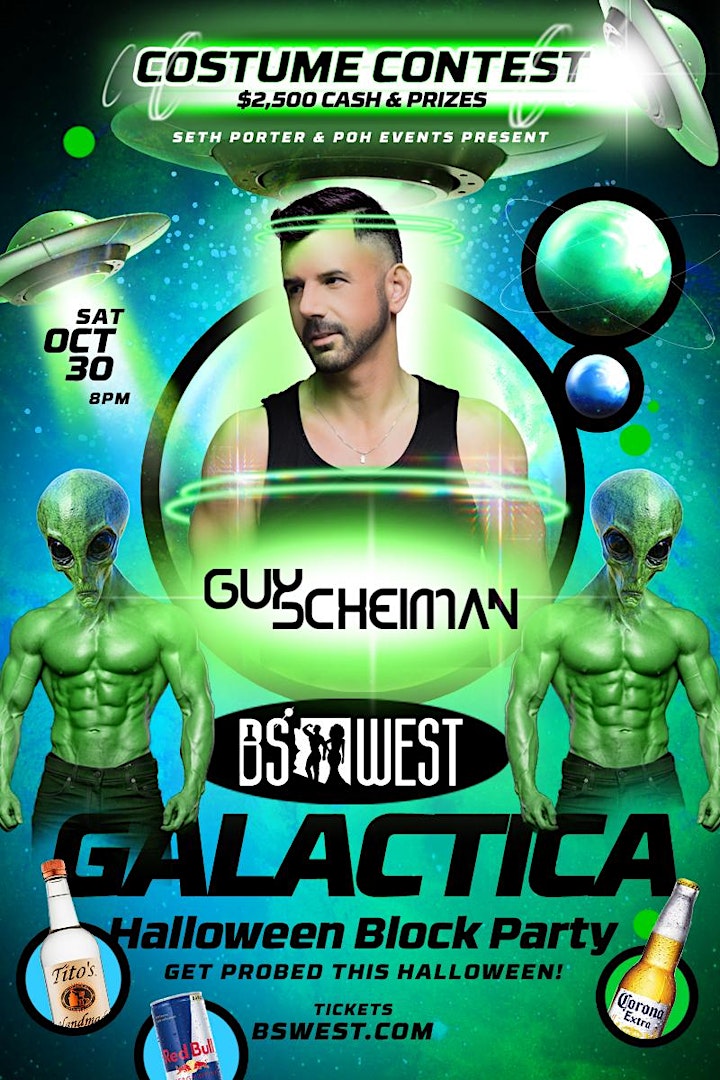 Organizer of BS West's Halloween Block Party & Costume Contest Featuring Guy Scheiman