Description
Overview
The Blade & Soul Championship Series introduces the North America Wildcard Tournament, held on July 22, 2017 at the Esports Arena in Santa Ana, California. With a $10,000USD prizepool for competitors and giveaways for attendees, make sure to save the date!
How to Attend
The Esports Arena is located in Santa Ana, California. Doors open at 9AM PDT, and the tournament begins shortly thereafter.
Esports Arena
120 W. 5th St
Santa Ana, CA 92701
Even if you don't want to compete, come and cheer on those who are! There'll be giveaways, free play, and meet-n-greet opportunities with the rest of the Blade & Soul community!
Best of all, attendance is free!
Can't make it? We'll be livestreaming the semi-finals and finals matches on the Blade & Soul twitch channel.
How to Participate
You don't need to be registered for the Blade & Soul Championship Series in order to participate and win the prizes! In fact, the winner of the Wildcard tournament gets automatically qualified to the North American Regional Championships! However, only registered teams will be eligible to earn Fighting Points.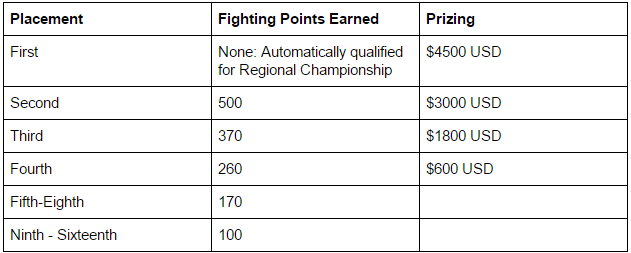 Schedule
Doors Open: 09:00BST

! TOURNAMENT CHECK-IN CLOSES: 10:30PDT !

Tournament Play Begins: 11:00PDT

Stream Live: 18:00PDT

Grand Finals: ~20:00PDT
Guidelines & Information For Wildcard Competitors
All players in each team must register for a Tournament Participant Pass.

If you are a Championship Tournament team you must indicate this when registering and you must enter your team under the same name as you play under in the Championship Tournament.

If you are team captain, please ensure you tick the relevant box. Only one player per team should check the box.

If you are a substitute for your team, please ensure you indicate that on registration.

Please note that if all three members of your team are not present at the venue and checked-in by 10:31AM PDT Saturday 22nd July you may not compete in the Wildcard tournament.

If you are intending to use your own peripherals, you should indicate this on the signup form. Please note your equipment will be inspected in accordance with usual NCSoft practice.
For more information on the Wildcard Tournament and format, please visit the official rulebook.