Bryo Mechelen-Kempen organiseert de BRYO POWER SESSIONS: een reeks van hands-on workshops met sterke content voor startende ondernemers.
About this event
BRYO PRICING POWER SESSION
Als startende ondernemer werk je hard aan je product of dienst. Wanneer het tijd is om er een prijs op te kleven wordt het plots moeilijker. Nochtans is prijszetting één van de meest bepalende factoren voor jouw omzet. Tijdens deze eerste Bryo Power Session krijg je meer zekerheid over je prijzen zodat je geen geld op tafel laat liggen.
Wat kan je verwachten?
Een hands-on training waarbij we samen met lokale startende ondernemers je prijsstrategie in kaart brengt. Je leert hoe je:
Je product of dienst gedetailleerd in kaart kan brengen
Je ideale doelgroep kan analyseren met klantenprofielen
Je onderscheidende factor kan bepalen
Je markt kan onderzoeken voor waardevolle informatie
Je kosten kan bepalen, indelen en plannen
Je prijs kan bepalen op basis van de waarde die je biedt
Verschillende technieken van prijspsychologie kan toepassen
Wie geeft de training?
Robin Cuypers van STREVER helpt hardwerkende ondernemers zekerheid te geven over hun prijzen, zodat ze geen geld op tafel laten liggen en ze eindelijk kunnen vragen wat ze waard zijn. STREVER gelooft dat groei onvermijdelijk is met een gedetailleerde kostprijsberekening, correcte prijszetting en doeltreffende prijscommunicatie.
Samengevat
BRYO PRICING POWER SESSION = Gratis workshop over prijszetting voor starters en pre-starters. Slechts 25 plaatsen beschikbaar!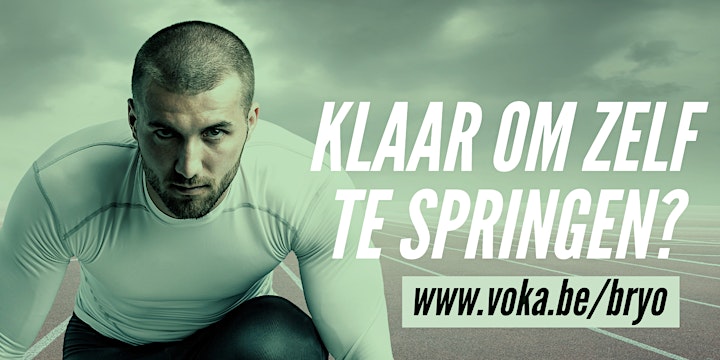 Organizer of BRYO PRICING POWER SESSION
Welkom bij Bryo, het netwerk van Voka voor startende ondernemers
Bryo focust op enthousiast talent met een hoog potentieel en een grote goesting om te ondernemen. Als je deelneemt aan Bryo, dan word je begeleid bij alle uitdagingen, problemen en beslissingen die op je weg liggen - zowel voor, tijdens als kort na de opstart of overname van je eigen zaak. Dat gebeurt via gezamenlijke activiteiten met gelijkgestemden en ook via individuele coaching.