Description
Perfect your downward dog under the trees at our 14th season of outdoor yoga classes, presented by Manduka with instructors curated by Yoga Journal.
Manduka provides a colorful selection of mats for the first 1,200 participants to arrive. Otherwise, feel free to bring your own!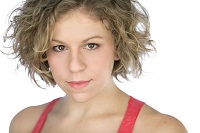 Nikki Dillon has been a vinyasa yoga instructor since 2012 and has been teaching at YogaSpark since its doors opened in 2013. From July 2015-16, she served as YogaSpark's Westchester Studio Director, and she is currently the Community Leader at YogaSpark. In this capacity, she teaches at both its Mamaroneck and Tribeca locations and heads up YogaSpark's Teacher Training and Mentorship efforts. Nikki focuses on an inclusive class that pushes students mindfully to find their edge while digging a little deeper. Her teaching philosophy embraces yoga's power to strengthen our bodies while opening up our hearts and minds. Through Nikki's creative sequences, students feel they have learned, achieved, and gotten a full-body workout by the time savasana comes. www.yoga-spark.com
Don't forget to bring your Frequent Yogi card to each class. You'll get a stamp when you check in to earn your way toward rewards from Manduka and Yoga Journal.