Description
Perfect your downward dog under the trees at our 14th season of outdoor yoga classes, presented by Manduka with instructors curated by Yoga Journal.
Manduka provides a colorful selection of mats for the first 1,200 participants to arrive. Otherwise, feel free to bring your own!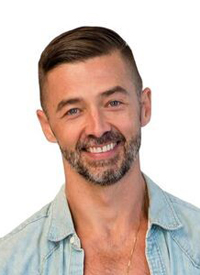 Today's class is led by Kenny Frisby, Advanced Certified Laughing Lotus Yoga Teacher. Kenny teaches a uniquely creative vinyasa class that leaves your feeling boundless and free-spirited. Kenny's caring and intelligent teaching style makes yoga relatable, fun, and transformative for all levels of modern-day Yogis. Combining his passion for movement, spiritual nourishment, good music, and community - Kenny is so grateful to do what he loves and be able to share it with others.
Don't forget to bring your Frequent Yogi card to each class. You'll get a stamp when you check in to earn your way toward rewards from Manduka and Yoga Journal.