Description
Perfect your downward dog under the trees at our 14th season of outdoor yoga classes, presented by Manduka with instructors curated by Yoga Journal.
Manduka provides a colorful selection of mats - if you would like to secure one, please arrive at least 30 minutes before class begins. Otherwise, feel free to bring your own!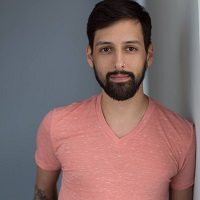 Today's class will be led by Jimmy Burgio. Jimmy began studying yoga in depth in 2001 while training as a dancer in Virginia Beach, Virginia. His first introduction to yoga was through his grandmother who practiced yoga in the 60s and 70s and taught him how to meditate. Later on, as he continued his studies as a dancer, many of his teachers would use yoga as an integral part of their warm ups. As his practice grew and he took an interest in Eastern Philosophy, he felt compelled to share the joy yoga had brought him in his own life and sought out Lisa Asha Rapp at My Yoga Spirit in Norfolk and quickly enrolled in the school's teacher training program at the age of 15. Jimmy has lead retreats, workshops, kirtans, and has directed several teacher training programs in the New York City area, Virginia, and the Midwest. His love of teaching is evident in the enthusiastic manner in which he leads his classes. He is a founding member of Embodied Philosophy, on online yoga philosophy resource dedicating to bringing the wisdom of yoga to life in the everyday. www.embodiedphilosophy.com
Don't forget to bring your Frequent Yogi card to each class. You'll get a stamp when you check in to earn your way toward rewards from Manduka and Yoga Journal.
---
PHOTO CREDIT: ANGELITO JUSAY PHOTOGRAPHY