Description
Perfect your downward dog under the trees at our 14th season of outdoor yoga classes, presented by Manduka with instructors curated by Yoga Journal.
Manduka provides a colorful selection of mats - if you would like to secure one, please arrive at least 30 minutes before class begins. Otherwise, feel free to bring your own!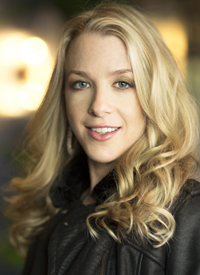 Today's class is led by Bethany Lyons, a powerful leader, creator, community builder and co-founder of the only Baptiste-style yoga studio in Manhattan: Lyons Den Power Yoga. Bethany is a Certified Baptiste and E-RYT Yoga Teacher with over 15 years of experience teaching and leading in NYC. She has appeared as a yoga and fitness expert on ABC, CBS, NBC, Fox, TLC and CNN, and has been featured as an entrepreneur and innovator in New York Times, Forbes, New York Magazine, Wall Street Journal, among many other publications, and selected as one of Vanity Fair's 'Up-and-Comers' in 2015.
Don't forget to bring your Frequent Yogi card to each class. You'll get a stamp when you check in to earn your way toward rewards from Manduka and Yoga Journal.
---
PHOTO CREDIT: ANGELITO JUSAY PHOTOGRAPHY