Description
Perfect your downward dog under the trees at our 13th season of outdoor yoga classes, presented by Athleta with instructors curated by Yoga Journal. Athleta provides a colorful selection of mats - no need to bring your own.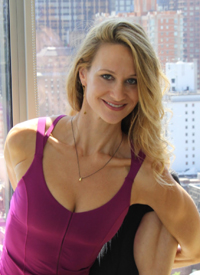 Today's class is led by Sarah Platt-Finger, the co-founder of ISHTA Yoga and the private yoga teacher of Deepak Chopra. She teachers internationally with her husband, Yoga Master Alan Finger (teaching Bryant Park Yoga on September 6) and is on the Board of Directors for Exhale to Inhale, a non-profit organization that teaches yoga to survivsors of domestic violence.
Don't forget to bring your Frequent Yogi card to each class. You'll get a stamp when you check in to earn your way toward rewards from Athleta and Yoga Journal.
---
Photo Credit: Angelito Jusay Photography