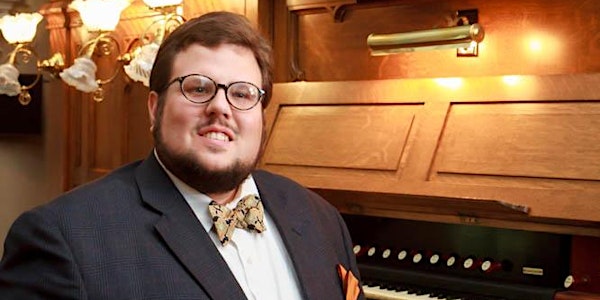 When and where
Location
Trinity Lutheran Church 106 Penn St Bedford, PA 15522
Description
Bryan Lohr is a native of Stoystown, Pennsylvania, whose early studies on the piano and organ began with Dr. Randall Fagan in Somerset, PA, and continued at Shadyside Presbyterian Church in Pittsburgh with Jason Kissel and John Walker. Bryan holds an undergraduate degree from the Juilliard School in New York City, where he studied with John Weaver and the Grammy Award-winning Paul Jacobs. Bryan also studied harpsichord with Lionel Party and improvisation with Gerry Hancock. Earning a master of music degree from Carnegie Mellon University in Pittsburgh where he studied with Donald Wilkins, Bryan also became the first organist to receive the prestigious and highly selective Artist Diploma from Carnegie Mellon.
While living as a student in New York, Bryan served for three years as organist and director of music at Manhattan's First Church of Religious Science, then meeting each week at Lincoln Center's Alice Tully Hall. A strong advocate of excellence and diversity in sacred music, Bryan has served on the board of directors of the United Church of Christ Musician's National Network and was a performer for the unprecedented recording of the entire New Century Hymnal, released by the Pilgrim Press of Cleveland, OH. Bryan has served as a workshop presenter and guest speaker for various church music gatherings sponsored by the United Church of Christ and the American Guild of Organists. Bryan served as organist for the 29th and 30th General Synods of the United Church of Christ, held respectively in Long Beach, CA and Cleveland, performing for audiences of more than 5,000.
As both a pianist and organist, Bryan has played numerous concerts and recitals across the United States, appearing in venues sponsored by the American Guild of Organists, the Central Pennsylvania Festival of the Arts, and some of America's most prominent recital series. He has also appeared on several occasions as organist with the Johnstown Symphony Orchestra, the Chamber Orchestra of the Alleghenies, and the Bach Choir of Pittsburgh.
Bryan currently serves as the Director of Music Ministries at First Presbyterian Church of Cumberland, MD, where he leads a dynamic music program.
Aside from music, Bryan is active as a leader in numerous charities and civic organizations throughout western Pennsylvania.
For more information on Bryan and his upcoming performances, visit BryanLohr.com