Description
In this half day workshop specifically created for designers and creatives that want to grow their business skills, attendees will learn new strategies and critical business skills that will allow them to continue to evolve their practice. The workshop will bring together 30+ designers – everyone from firm principals to solopreneurs – in an intimate, creative location.
Join Emily Cohen, U.S. based speaker, business consultant to creatives, and author of the new book Brutally Honest: No-bullshit business strategies to evolve your creative business, as she shares her industry expertise and insights as well as guides peer-driven discussions on the following two important business skills that many designers and creatives struggle with:
Rock the Boat, Baby! The Art of Saying No
Is your workload constantly increasing and piled high with deadlines and obligations? Do you struggle with pushing back on clients, employees, executives, and strategic partners when they have unrealistic requests or expectations? Do you often take on more than you can chew?
The art of pushing back, saying "no", and even being honest with your professional relationships are critical skill sets that many creative lack. We worry about what other people want, think, or need and spend a lot of time doing things for others, often at the risk of hurting ourselves and our own team. We love being the nice guy and are notorious conflict-avoiders. This session will focus on the who, when, where, why, and how of saying "no" to clients, staff, and projects. Learn how to identify opportunities to push back and practice saying "no" more effectively, without damaging relationships.
Effective Pricing Strategies
Do you want to want to write less proposals and win more engagements? How do you even go about talking about budgets with your clients? Is there a magical price? Are you comfortable with pricing, but want to evolve your thinking and take it to the next level?
During this session you will gain insight and expertise on pricing strategies that will help you get paid what you and your team are worth. This session will reveal new insights and important (yet sometimes subtle) strategies and techniques that will improve how you present and negotiate your fees, including retainer relationships. Learn ways to refocus attention away from price as a key selection criteria and more towards expertise and value. This session includes a lively and revealing "Price is Right" exercise where attendees compare current pricing strategies for common projects.
Join Emily and your fellow colleagues to work together to learn the art of saying no and improve how you price and talk about money. Emily will also be available to sign/sell her new book, Brutally Honest, No-bullshit business strategies to evolve your creative business.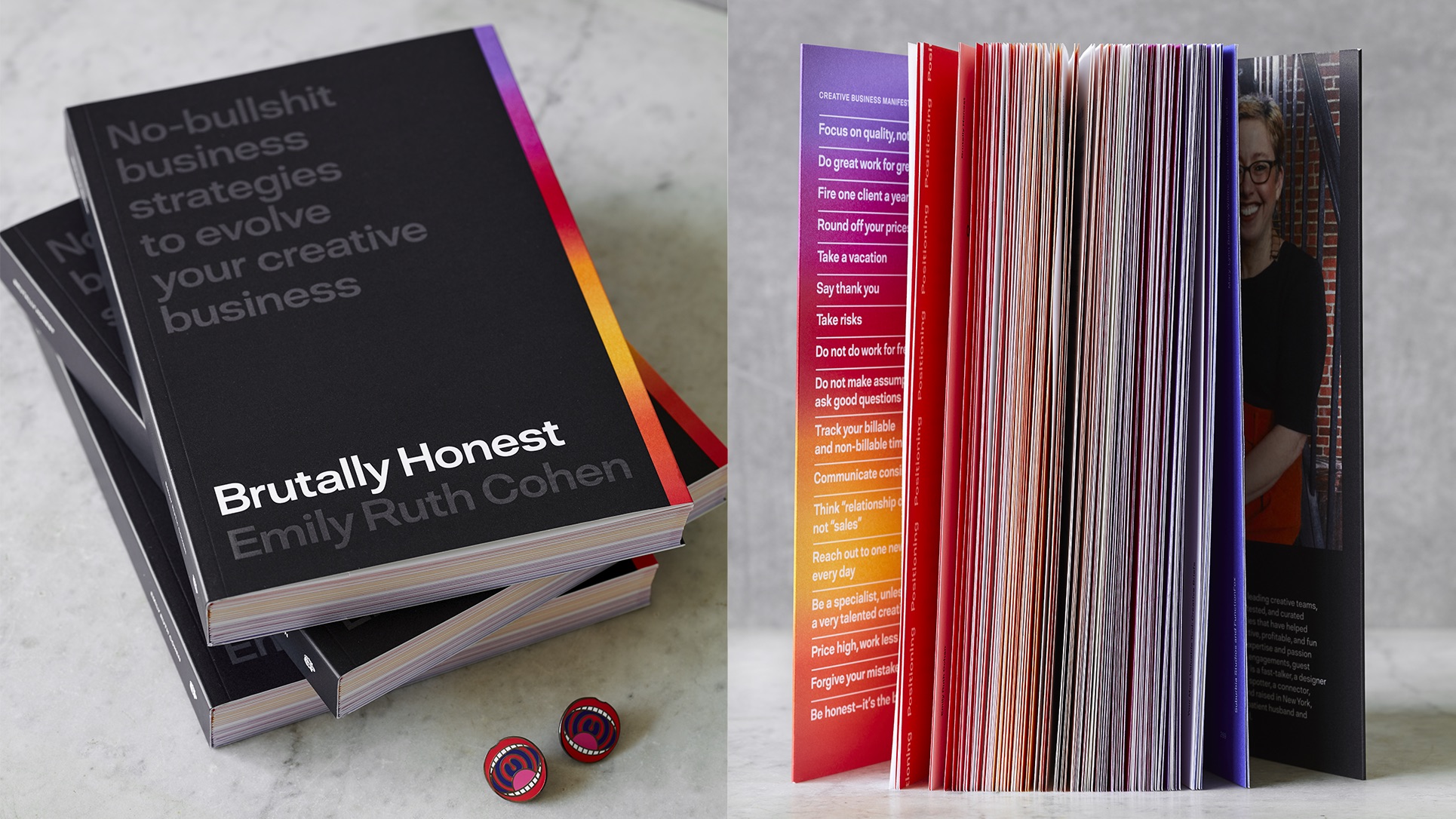 ---
Event Schedule:
12:30-1:00 - Check-in/Introductions (please eat prior or bring your own lunch)
1:00-2:30 - Workshop 1: Rock the Boat, Baby! The Art of Saying No
2:30-2:45 - Break - we will serve light snacks
3:00-4:30 - Workshop 2: Effective Pricing Strategies
4:30-5:00 - Q&A and more conversations
Post Event Drinks!
5:00 and beyond - After the event, join the speaker and workshop participant at a local pub (the Gem) for more insightful conversations and an additional opportunity to connect with the speaker and your fellow peers. Cost of drinks are not included in the event fee.