Description
The second co-creation powwow!
We are calling all Visual Practitioners to meet and co-create an organization that would support a diverse and fast growing visual thinking community in Europe.
Building on our first meetup in Rome, this meetup in Bruxelles will carry on the baton, and ask again:
What are the benefits of supporting such a community?
How will we as a collective, achieve our common goals?
And how will we strengthen and grow the field of visual thinking practice in Europe?
The best way to answer these questions is to come together and co-create the solution. So, we've set up a series of meetings around Europe where we'll share our knowledge, skills and needs.
On the agenda:
Connecting

with peers

Visualizing

together

Defining

the future of a EuViz community together

Half day inspirational session with

Brandy Agerbeck

!!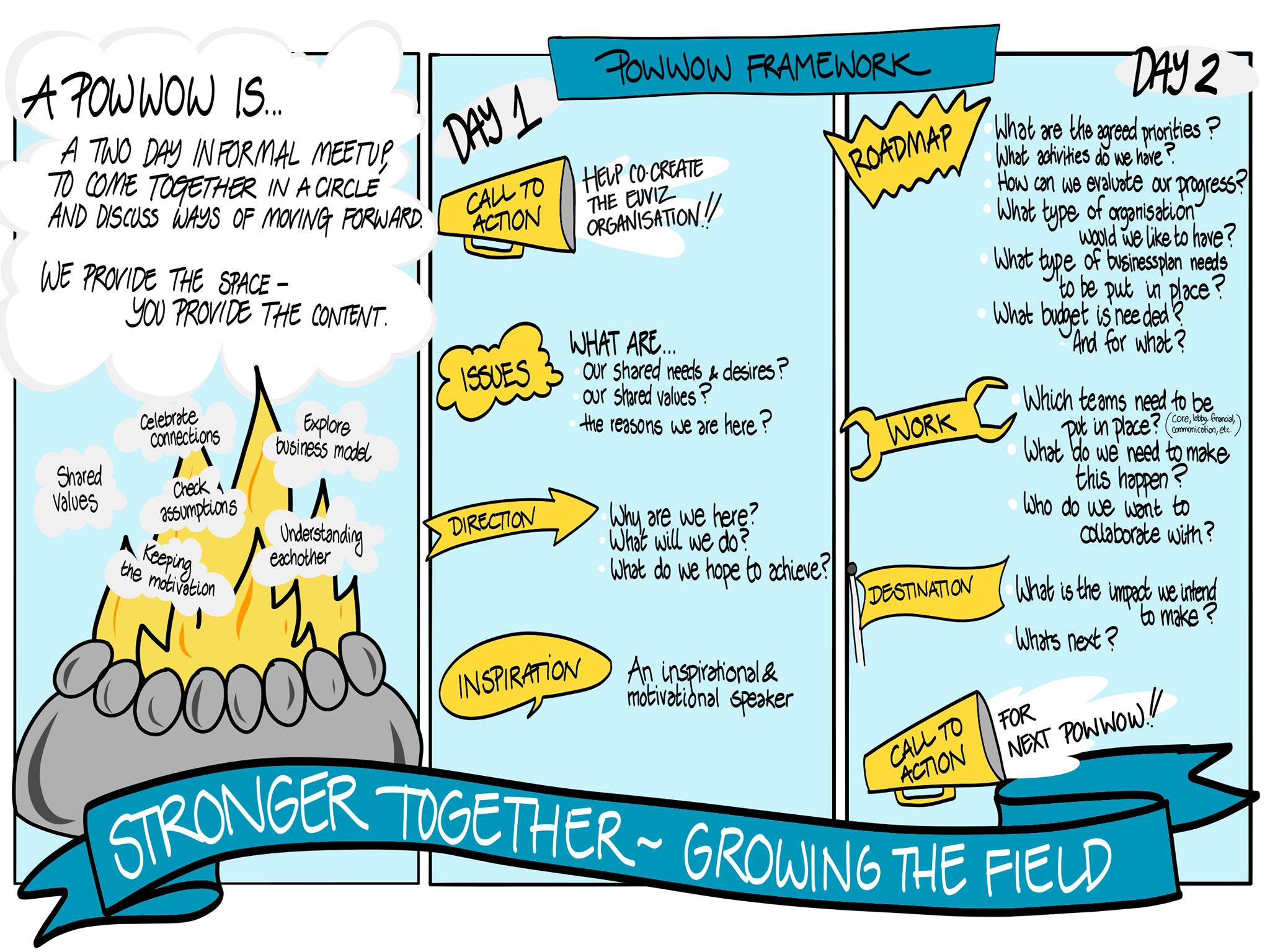 Practical:
Three types of tickets are available: Starter, Freelancer, and Professional. It's up to you to choose your own ticket rate. We hope to get everyone on board, but if it's within your means to pay more than the Starter ticket price, please do so by choosing the Freelancer or Professional ticket. :)
All tickets include the workshops, material, and lunch.
Accomodation:
Accommodation is not included!

Our suggestions are:
- Hotel Belvue: http://www.belvuehotel.com/
- MEININGER Hotel Brussels City Center: https://www.meininger-hotels.com/en/hotels/brussels/
Electric car shuttle service will be provided from those two hotels.
Contact:
Brussels euviz team: Mara & Chris and the whole visuality-team. Contact them on: +32 2 233 81 40.
For all other questions contact us on contact@euviz.com.