About this Event
Join us at the scenic McCaffrey House in Twain Harte for a relaxing, fun twist on Mimosa Sunday Brunch! You'll create special memories and a beautiful 11" x 14", "Sunrise Hike" painting to enjoy in any room of your home ~ we can't wait to see you!
If you haven't been to the McCaffrey House before, watch for the sign a short distance after the "4000 Foot Elevation" sign.
We will be adhering to social distancing guidelines!
If you'll come as part of a group, please have one person buy all of the tickets so we know you all want to sit together. There are tables set up for 4 people at each table.
Please bring your own face masks. Masks must be worn while painting, except for eating and drinking. Hand sanitizer will be available at several locations and at the restrooms.
This is a potluck event! Please bring brunch and lunch things that can be served. We won't be serving ourselves, but the CDC says we can have a potluck as long as one person serves. Wine glasses will be provided and if you bring champagne and mimosa mix, the server will be preparing the mimosas for you, as well as serving the food. Any other drinks will need to be at your table.
This paint party will take place outdoors at McCaffrey House in Twain Harte. They are set up for social distancing.
We will provide disposable aprons or you can bring your own.
All of our supplies are disinfected prior to the start of the party. Please respect that when choosing your seats. ;)
Painting will start at 11:30 AM Sharp!!
Sorry, no one under 21 allowed.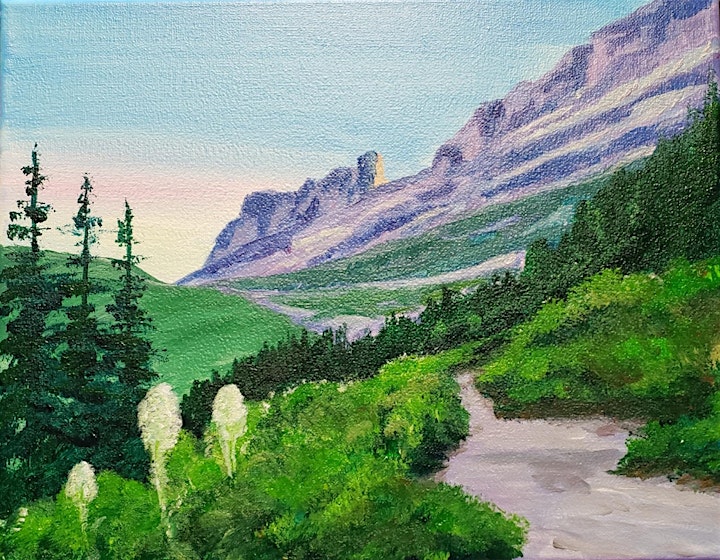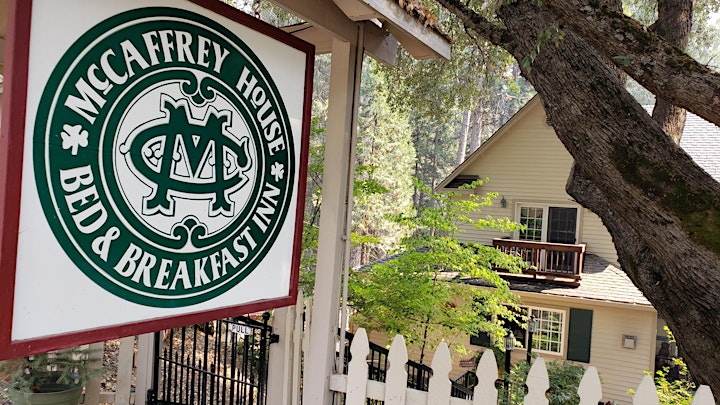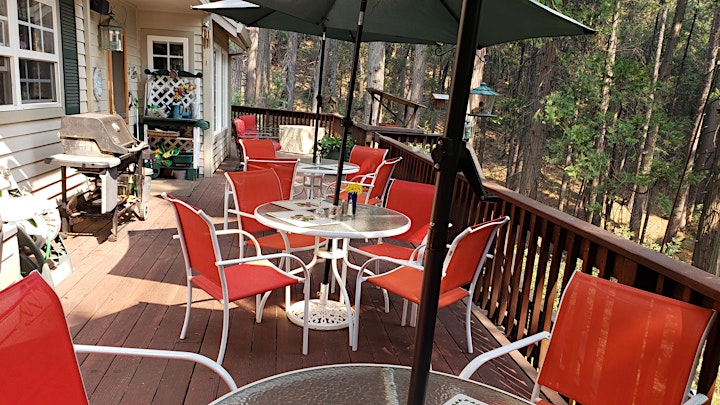 It's an easy 10 degrees cooler in Twain Harte than in Sonora, so plan accordingly. It will be shaded.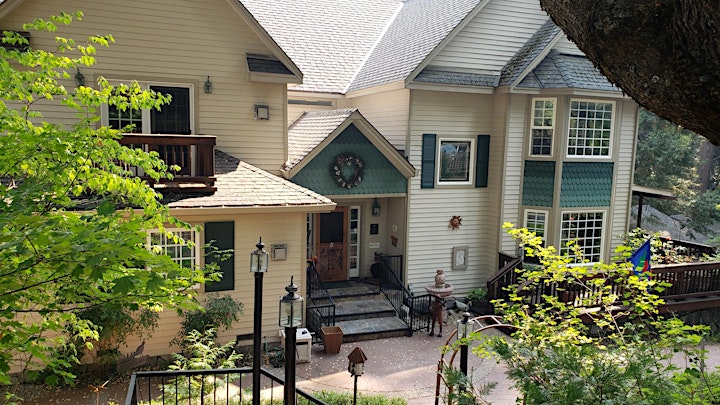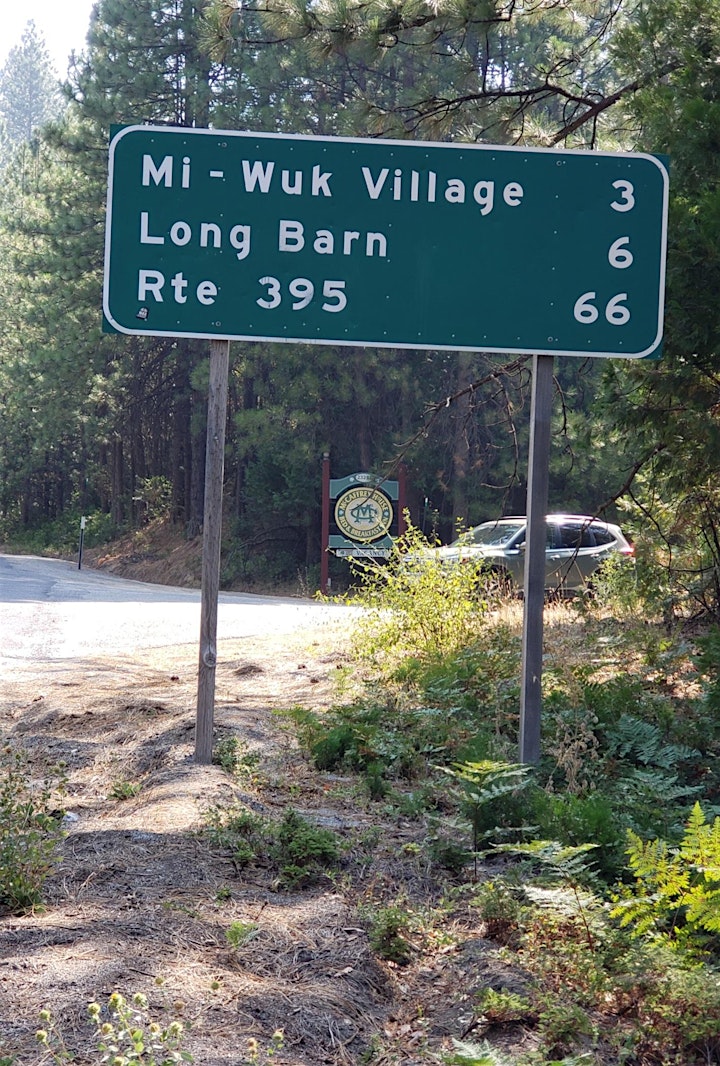 Watch for the McCaffrey House sign a short distance after the "4000 Foot Elevation" sign.
Turn right immediately after this mileage marker sign.