Description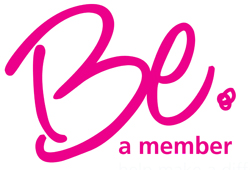 Thank you for your interest in Brunch'n Beauties! We, Beauties, will have Brunch at some of Houston's trendiest restaurants on the 3rd Sunday of every month. To join our organization there is a one-time membership fee of $65. The membership fee includes:
Your First Brunch

Brunch'n Beauties T-shirt

Membership Card (with your picture)

Access to exclusive networking and social events.
Please register to become member of Brunch'n Beauties. After we receive your registratin form an invoice will be sent to you via Square for payment. After you have made your payment and joined Brunch'n Beauties there is a $45 monthly fee for each Brunch you plan on attending.
How it works: You will be notified of the upcoming brunch via email. (It will also be posted within the Brunch N Beauties FB group page.) If you would like to attend that particular brunch you will be able to RSVP and purchase your seat. The tickets are a 1st come 1st serve basis so once all the tickets are sold, you would not be able to attend the brunch for that month.
Your Brunch ticket will include:
Brunch

Gratuity

Mimosa

Guest Speaker

Raffle/Giveaways

Great Networking and Fellowship!
Also, because we are about unity, and looking our best, each Brunch will have a particular dress theme/topic discussion. We have some great events planned for MEMBERS ONLY and you will not want to miss out!! We look forward to you ladies joining our Sisterhood. See you at Brunch!
Check us out on Instagram! @brunchnbeautieshtx
*Policies*
Due to the fact that we make special accommodations for you, the brunch tickets are non-refundable and non-transferable. Non-Members may attend a Brunch, however, there is an additional $10 up-charge for a brunch ticket.