About this Event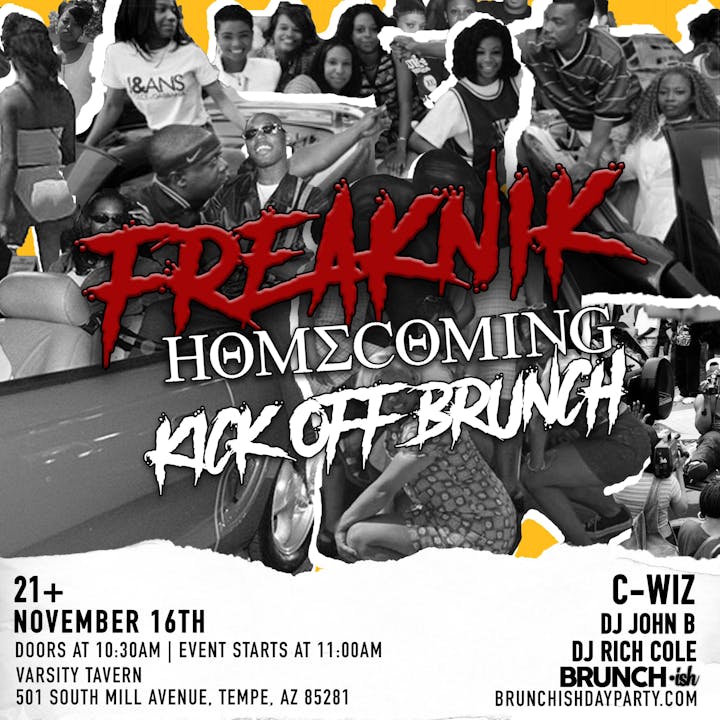 Get Geek, Get Geek, it's Homecoming Week! Brunch·ish is back with this Freaknik Homecoming edition to kick-off Arizona State University's Homecoming! This installment will feature our very own DJ John B & DJ Rich Cole, and a special guest set by DJ C-Wiz from Nashville, Tennessee. We are calling all Greek organizations and alumni from any university to enjoy this homecoming experience! Grab your alma mater gear and join us! Tickets go on sale November 7th at 12:00 PM (MT).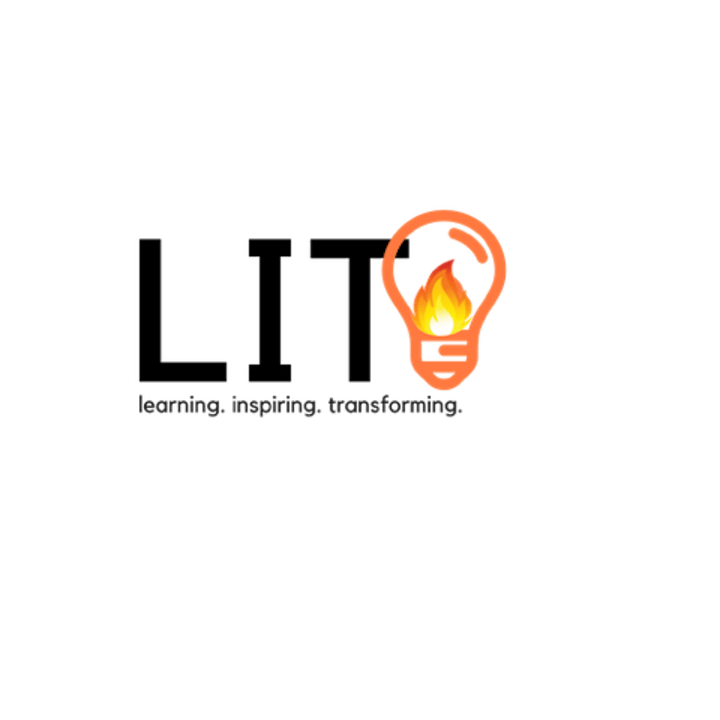 You've kicked it with us before but how does it sound to kick it with us and leave $500 richer?
Two attendees at the November 16th Brunch•ish have the chance to win $500 from The L.I.T. Scholarship, Inc.!
L.I.T. (Learning, Inspiring and Transforming) is an educational foundation committed to discovering ways to help educate, inspire, and transform promising students on the journey to success primarily by providing them with accessibility to academic resources during their Spring semester at an accredited 2-4 year institution.
The requirements for eligibility are a 2.25 GPA and enrollment at a 2 or 4 year accredited institution for Spring 2020.
Giveaway Rules:
1. Follow @thelitscholarship and @brunchish on Instagram
2. In an Instagram video answer the question: Who are you and how are you L.I.T. (Learning, Inspiring and Transforming)? Tag both @thelitscholarship and @brunchish
3. Attend Brunch·ish on November 16th and bring your transcript. Please write your Instagram handle on your transcript
Winners will be announced at Brunch·ish, so you've have 2 weeks to show why you're the littest. See you then!
FAQ'S
What is the difference between the Early Bird, Snoozer, and Late Riser general admission tickets?
All of these tickets are general admission tickets. However, the earlier you purchase a ticket, the more you save. Grab your ticket today!
Do I need to purchase my ticket(s) in advance?
Yes, no ticket sales at the door.
Where do I purchase the Bottomless Brunch?
You will purchase the Bottomless Brunch at the venue. It's $35.00 with your loyalty cup and $40.00 without a loyalty cup.
Can I purchase bottomless mimosas only?
Yes, but you have to purchase these items at the venue. It's $20.00 with your loyalty cup and $25.00 without a loyalty cup.
What are my suggested transportation/parking options for getting to and from the event?
Ride Shares, metered street parking, and parking garages are located near this venue. Please note, ride share and the light rail are strongly suggested transportation options.
What time should I arrive?
The earlier the better, all seating is first come first serve, as is capacity.
How can I contact the organizer with any questions?
Email brunchishaz@gmail.com
What's the refund policy?
No refunds. Please read all ticket descriptions before you purchase your ticket(s).
What time does the bottomless brunch end?
The brunch buffet ends at 3:00 PM and bottomless mimosas end at 3:00 PM.
Can I order from the regular menu?
The kitchen will be open for regular orders at 3:00PM.
How do I reserve a table?
Add your table as an add-on before you check out. Please read full disclosures. Email us at brunchishaz@gmail.com with questions.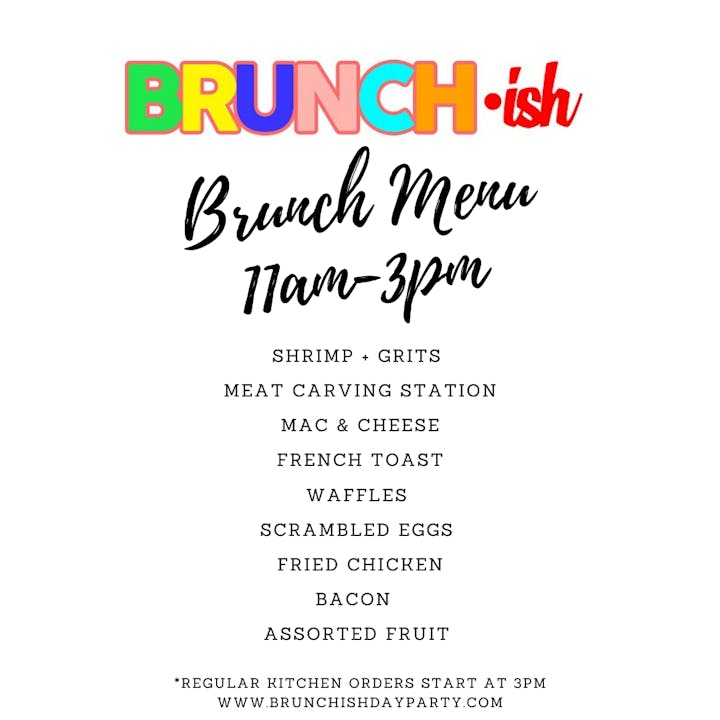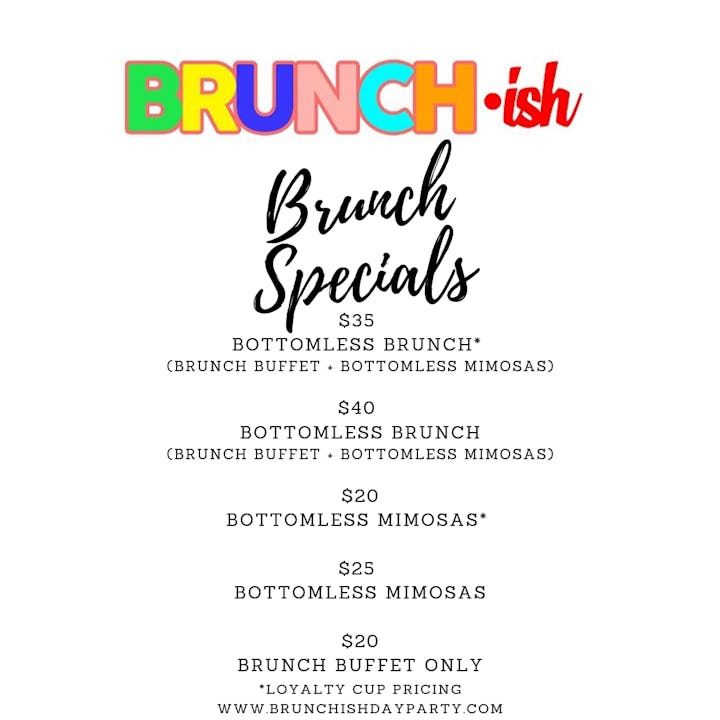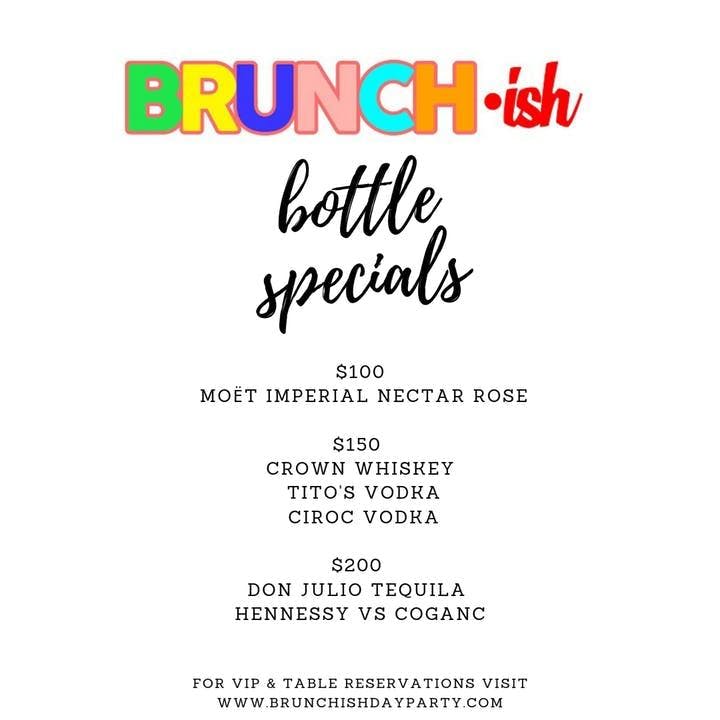 By entering the premises, you understand that you may be photographed, filmed, or videotaped and you hereby give Urban Social, LLC the unqualified right to take pictures and/or recordings of you and grant the perpetual right to use your likeness, image, photo (collectively, "image"), without compensation, for broadcast or exhibition in any medium and to put the finished pictures/recordings to a legitimate use without limitation or reservation. You hereby waive, release and forever discharge Urban Social, LLC from and against any and all claims or actions arising out of or resulting from any use of your image.