Brunch·ish is the best monthly pop-up brunch day party experience in the valley. Please read all FAQ's before you purchase your ticket(s).
About this event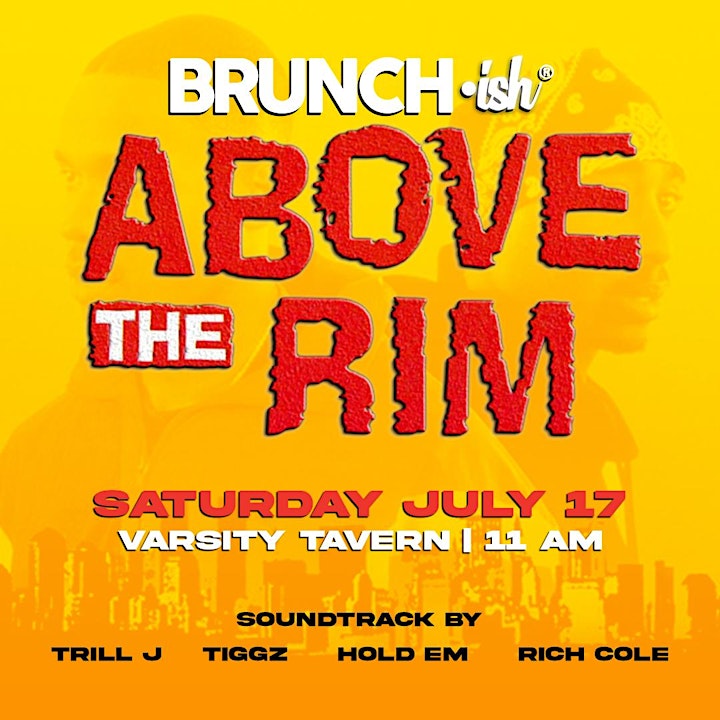 With the Suns repping the city in the NBA Finals, this month Brunch•ish is going "Above the Rim." Saturday, July 17th we're back at Varsity Tavern in Tempe starting at 11 am. Music will be by Trill J, Tiggz, Hold Em, and Rich Cole, so you know the soundtrack for the day will be top-notch. And it's not Brunch•ish without the brunch, so see below for what that menu is offering this month. Come out wearing a jersey and your favorite kicks so we can kick it and celebrate a possible victory for the city. You're already here and reading this so the only thing left to do is pull out your wallet and purchase your tickets. See you soon!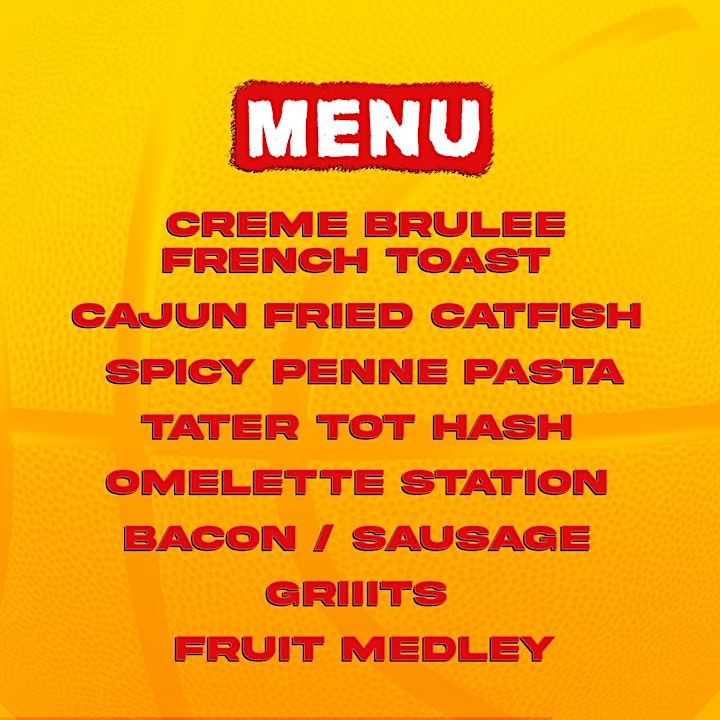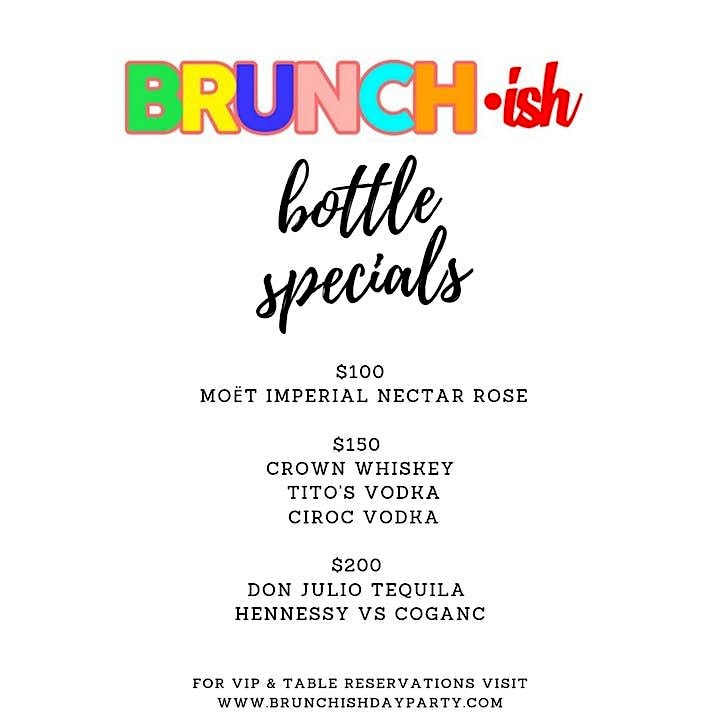 FAQ'S
What is the difference between the Early Bird, Snoozer, and Late Riser general admission tickets?
All of these tickets are general admission tickets. However, the earlier you purchase a ticket, the more you save. Grab your ticket today!
Do I need to purchase my ticket(s) in advance?
Yes, no ticket sales at the door.
Where do I purchase the Bottomless Brunch?
You will purchase the Bottomless Brunch at the venue with Varsity Tavern. It's $35.00 with your loyalty cup and $40.00 without a loyalty cup.
What are my suggested transportation/parking options for getting to and from the event?
Ride Shares, metered street parking, and parking garages are located near this venue. Please note, ride share and the light rail are strongly suggested transportation options.
What time should I arrive?
The earlier the better, all seating is first come first serve, as is capacity.
How can I contact the organizer with any questions?
Email brunchishaz@gmail.com
What's the refund policy?
No refunds. Please read all ticket descriptions before you purchase your ticket(s).
What time does the bottomless brunch end?
The family brunch ends at 3:00 PM.
Can I order from the regular menu?
The kitchen will be open for regular orders at 3:00PM.
How do I reserve a table?
Add your table as an add-on before you check out. Please read full disclosures. Email us at brunchishaz@gmail.com with questions.
By entering the premises, you understand that you may be photographed, filmed, or videotaped and you hereby give Urban Social, LLC the unqualified right to take pictures and/or recordings of you and grant the perpetual right to use your likeness, image, photo (collectively, "image"), without compensation, for broadcast or exhibition in any medium and to put the finished pictures/recordings to a legitimate use without limitation or reservation. You hereby waive, release and forever discharge Urban Social, LLC from and against any and all claims or actions arising out of or resulting from any use of your image.