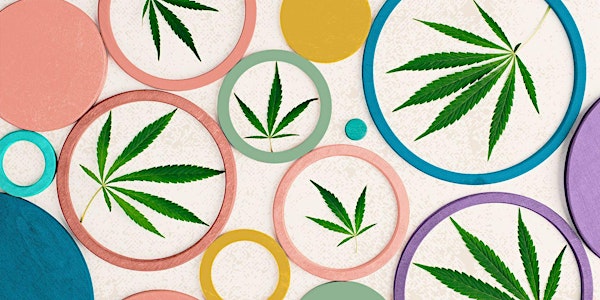 Brunches + Munches - A Fancy, 4/20 Friendly, Food, & Live Music Experience
J Bambii & Friends Presents: Brunches & Munches - A Fancy, 4/20 Friendly, Brunch/Party w/ Live Music, Dancing, and Fun Immersive Activities
About this event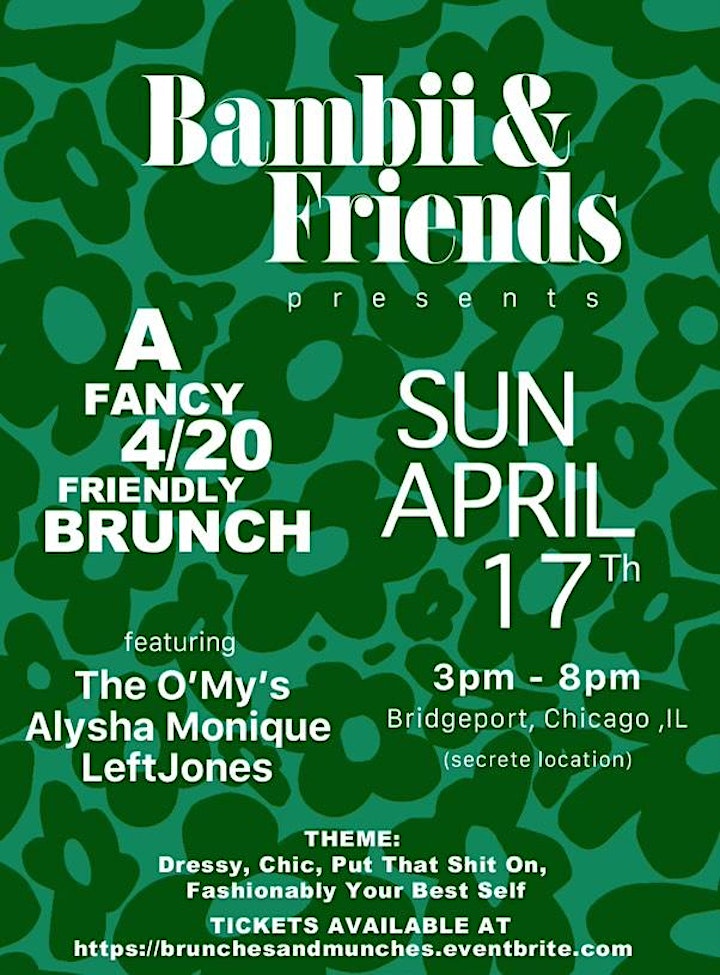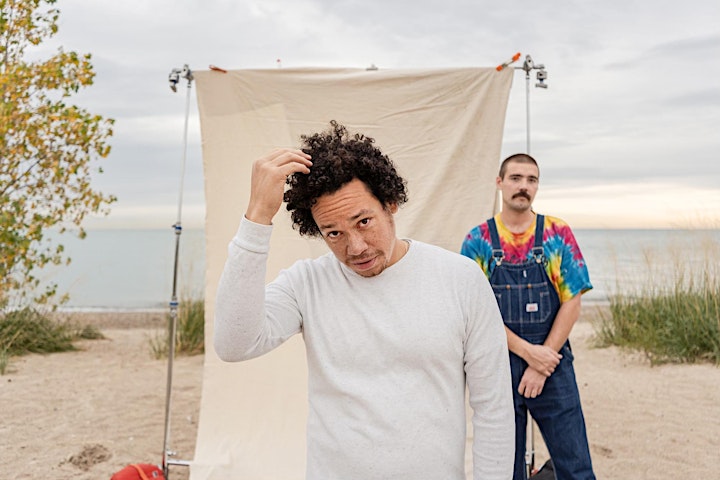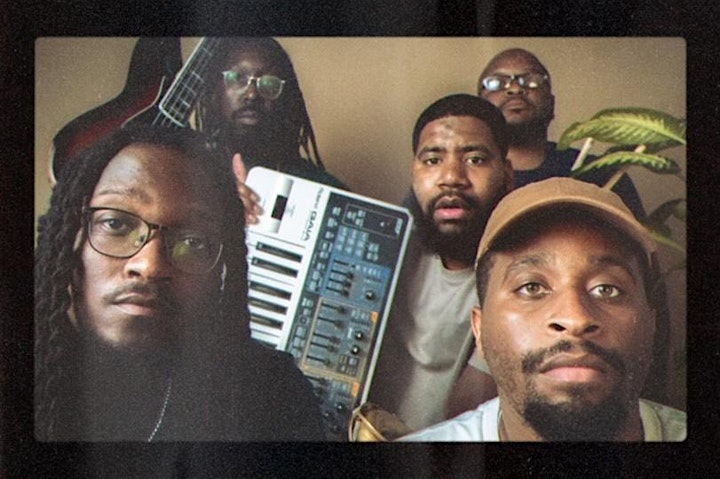 By purchasing tickets and entering this "Venue" for this event you agree to the following:
There are no refunds if you miss or decide not to attend.
We are not responsible or liable, under any circumstances, for any illness or health problem that may result from the consumption of any prepared foods, meals, services, or other products. Purchasing food at the event or Purchasing a ticket for the event may not be appropriate for certain people including people who 1) have food allergies; 2) are under 18 years of age; or 3) suffer from a medical condition that can be adversely affected by diet.
This event and the creators of this event shall not be liable for any allergic reaction(s) you have to any foods, products, purchased from, prepared by, or delivered by the Venue/Space, and its Creators/Curators. The most common food allergens are: gluten (wheat), peanuts, soy, shellfish, dairy, eggs, nuts, and fish. We do not accommodate dairy, eggs, nuts, or fish allergies. These events and their foods commonly include these ingredients. If you're allergic to any of these items, you should know that while we make every effort not to do so, we cannot guarantee that there won't be any cross contamination with your other meals.
No one under the age of 21+ will be permitted. All guests must have a ticket.
All guests must be 21+ with a valid government issued ID that will be checked by security prior to entrance. Enjoy responsibly. The venue reserves the right to curtail service to anyone if too intoxicated or inebriated. Guests who are deemed intoxicated (or otherwise unfit), will be denied entry and no refunds will be given. No outside food or beverage may be brought into the event.
If you are not 21+ and purchase a ticket for the event, you will not be allowed into the event and you will not receive a refund. Please read all details, rules, and rules/regulations in checkout before purchasing these tickets; which shall also be binding and shall be incorporated by reference as though fully stated herein.
Help keep each other healthy.
It is recommended to print a paper ticket to prevent any technology complications which would prevent your ticket from displaying on your phone. There is no guest list. Each ticket must be scanned, approved, and accounted for. Security reserves the right to inspect all bags and persons. If you are not able to make it to the event, you can transfer your ticket to a friend or family member. The name on the ticket does not need to match your ID.
These are Indoor Events. The events will happen Rain or Shine.
Face coverings are required for all Guests (ages 2 and up) in all indoor locations, regardless of vaccination status.
*As a reminder, an inherent risk of exposure to COVID-19 exists in any public place where people are present. According to the Centers for Disease Control and Prevention, senior citizens and guests with underlying medical conditions are especially vulnerable. By attending this event, you voluntarily assume all risks related to exposure to COVID-19.
Event (the "Event") refers to the specific event or series of events that you are registering for a ticket or purchasing one or more tickets to attend through the Ticketing Agent, and includes current, future, and prior events.
Event Organizer (Promoter) (the "Promoter") is the person or entity associated with any account created on the Ticketing Agent's website and any person or entity for whom an Event is listed on our website or for whom tickets are issued or sold though the Ticketing Agent's website to Ticket Holders, and any authorized agent of the foregoing, including others engaged to provide goods or services to the Promoter in relation to the Event.
Event Attendee (Ticket Holder) ("you" or the "Ticket Holder") is the person or entity who registers for or purchases tickets to an Event, and all persons for whom a ticket is issued or who hold a valid ticket for an Event. The Ticketing Agent may, at their sole discretion, chose who—between a ticket purchaser and a ticket holder—will receive any refund, exchange, replacement, or similar benefit with respect to a ticket.
DISCLAIMER OF WARRANTIES – YOU EXPRESSLY AGREE THAT USE OF THE SERVICES IS AT YOUR SOLE RISK. THE SERVICES ARE PROVIDED ON AN "AS IS" AND "AS AVAILABLE" BASIS. THE TICKETING AGENT DISCLAIMS ALL WARRANTIES OF ANY KIND, WHETHER EXPRESS OR IMPLIED, INCLUDING, BUT NOT LIMITED TO, ANY WARRANTIES OF MERCHANTABILITY, FITNESS FOR A PARTICULAR USE OR PURPOSE, NON-INFRINGEMENT, TITLE, OPERABILITY, CONDITION, QUIET ENJOYMENT, VALUE, AND ACCURACY OF DATA.
LIMITATIONS ON LIABILITY – TO THE EXTENT PERMITTED UNDER APPLICABLE LAW, IN NO EVENT WILL THE TICKETING AGENT, EVENT ORGANIZER/PROMOTOR, OR ANY OF ITS OFFICERS, EMPLOYEES, AFFILIATES, AGENTS, OR LICENSORS BE LIABLE FOR ANY CONSEQUENTIAL, INCIDENTAL, INDIRECT, SPECIAL, ACTUAL, PUNITIVE, AND/OR EXEMPLARY DAMAGES (INCLUDING BUT NOT LIMITED TO LOSS OF PROFITS, REVENUES, GOODWILL, USE OR DATA, SERVICE INTERRUPTION, COMPUTER DAMAGE OR SYSTEM FAILURE, COST OF SUBSTITUTE PRODUCTS OR SERVICES, BODILY INJURY, ILLNESS, OR DEATH, OR ANY INTANGIBLE LOSSES) ARISING OUT OF OR RELATED IN ANY WAY TO YOUR USE OF THE SERVICES OR ATTENDANCE AT THE EVENT, REGARDLESS OF WHETHER SUCH DAMAGES ARE UNDER THEORY OF BREACH OF CONTRACT, TORT, NEGLIGENCE, CONTRACT, WARRANTY, STATUTE, STRICT LIABILITY, OR OTHERWISE, EVEN IF WE OR THEY HAVE BEEN ADVISED OF THE POSSIBILITY OF SUCH DAMAGES. NOTWITHSTANDING ANYTHING CONTRARY CONTAINED HEREIN, THE TICKETING AGENT'S LIABILITY TO YOU ARISING FROM THESE STANDARD TERMS, THE USE OF OR INABILITY TO USE THE SERVICES OR ATTEND THE EVENT, WILL AT ALL TIMES BE LIMITED TO THE SERVICING CHARGE RECEIVED BY THE TICKETING AGENT FOR THE SERVICES. YOU FURTHER RELEASE THE COMPANY AND HOLD IT HARMLESS FROM ANY AND ALL CLAIMS, DEMANDS, AND DAMAGES OF EVERY KIND AND NATURE AS CITED ABOVE, ARISING OUT OF OR IN ANY WAY CONNECTED WITH YOUR USE OF THE SERVICES AND ATTENDANCE AT THE EVENT.