Actions and Detail Panel
Brunch with Rabbi Holtz: "The Religion of Sports"
Sun, March 26, 2017, 11:30 AM – 1:30 PM EDT
Description
What sports fans and religious fanatics have in common, how Temple Beth Abraham is like MetLife Stadium, and why going to the game qualifies as a religious experience. Join us as Rabbi David Holtz takes us for an exciting and humorous jaunt into the similarities between two important American institutions.
[No prerequisite, but wear your favorite jersey or cap.]
Rabbi Holtz is the spiritual leader at Temple Beth Abraham, with a broad intellectual expertise and a great sense of humor. His talk will delight and also make us think about the sources of spirituality in our lives.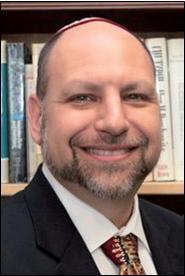 The cost for this event is $6.00 for TBA members and $8.00 for guests.
The price at the door is $8.00 for TBA members and $10.00 for guests
Free tickets are available for Temple Members who would not be able to attend otherwise.