Brunch on the Bluff: The Origin and Spread of Chronic Wasting Disease
Description
Dr. Peter Larsen, Assistant Professor, Department of Veterinary and Biomedical Sciences at the University of Minnesota, will be the featured speaker at Eagle Bluff Environmental Learning Center's Brunch on the Bluff event September 8.
Chronic Wasting Disease of Deer: Historical Perspectives, Current Research, and Future Directions
Chronic Wasting Disease (CWD) is a highly contagious neurological disease of deer. CWD was first recognized in Colorado in the 1960's and, since then, it has steadily spread throughout white-tailed deer, mule deer, and elk populations in the United States and beyond. Decades of robust scientific research have documented that the cause of CWD is an abnormally shaped prion protein that spreads through an infected animal, ultimately colonizing the brain and causing cell death. Remarkably, the prion underlying CWD is shed through deer feces and carcasses and it can persist in the environment for years. CWD represents an immediate threat to the heritage surrounding deer and successfully confronting the disease will require cutting-edge technologies and close coordination from all stakeholders. Dr. Larsen will discuss the latest science surrounding the origin and spread of CWD. He will highlight the unique ecology of the disease in Minnesota and will outline ongoing CWD research initiatives at the University of Minnesota.


Brunch Menu:
Baked Eggs Benedict, French toast bread pudding, bacon & sausage, assorted pastries, fresh fruit & salad bar, assorted juices (apple, cranberrie, lemonade) and coffee & tea.
* When purchasing ticket, please provide any dietary needs (i.e. gluten free, vegan, food allergies)


Post-brunch guided hikes are available as a compliment to the event for Brunch on the Bluff attendees! During the payment form for event tickets, you have to option to sign up for a hike and join Eagle Bluff staff as they take you on a guided tour through our beautiful campus. Hikes will last around 45 minutes, please wear appropriate shoes/attire! Check out available hikes below:

Prairie Hike - Enjoy an easy and accessible hike through the final bloom and bursting purple grasses of our restored prairie.
------
River Hike - This hike will take you along the soothing Root River for a significant portion, plus the chance to defeat the formidable Shiitake Hill.
------
Woodlands Hike - Wind through the Big Woods at Eagle Bluff, exploring different types of forests and taking in great views from the overlook.
Schedule of the event
11:00 AM
Appetizers and Check-In

11:30 AM
Speaker Begins (followed by Q&A)

12:30 PM
Buffet Brunch Served
1:15 PM
Optional: Guided hikes begin
Dinner on the Bluff, now in its 15th year, is designed to give thought-leaders and experts in the environmental field the opportunity to discuss issues with the broader Eagle Bluff community.
Brunch on the Bluff is sponsored in part by: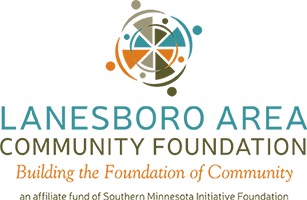 Refund Policy:
Tickets are 100% refundable if Eagle Bluff is notified of a cancellation before 4:30 p.m. on Wednesday, September 4th.