About this Event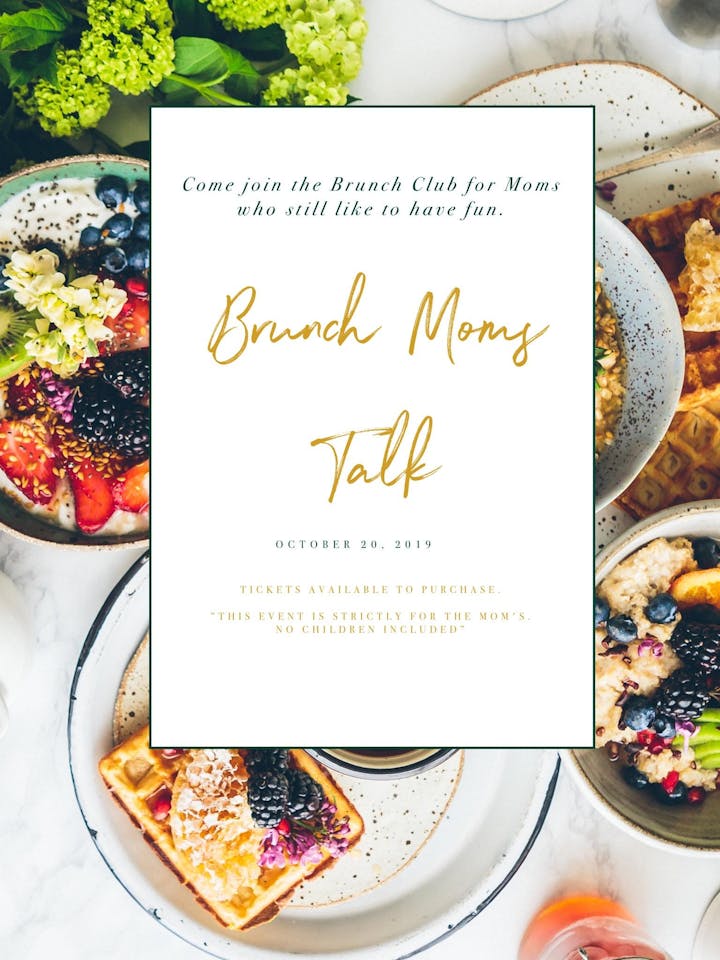 BRUNCH MOMS TALK is coming to ATLANTA
"The mission is to unite all mother's together as one where we Uplift, Encourage, and Empower one another as women as we all have a greatness within ourselves".
Brunch Moms Talk is a NEW Social Club that was started in Los Angeles, California. The Club is designed to allow all mother's to come together every Last Sunday of the Month and engage in group discussions over Brunch about Motherhood, Relationships, Mental Illness, Parenting, and Business Ventures.
Motherhood isn't easy. Sometimes it's okay to have a little FUN!! Just because you're a mom doesn't mean your life stops. It's just the beginning!
DON'T FORET TO FOLLOW Brunch Moms Talk on social media
https://www.facebook.com/BrunchMomsTalk/
****Due to limited spaces because of restaurant restrictions there is an admission fee of $10 which is not included in the Brunch****