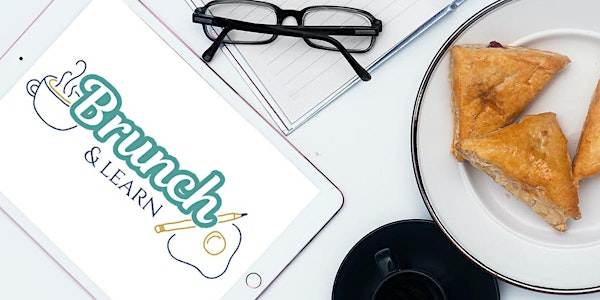 Brunch & Learn: Social Media Panel
Dive into Social Media Marketing with the Stratos team and a Panel of Social Media Experts
About this event
To TikTok, or not to TikTok, that is the question💀...among many other questions you may have as a small business owner about social media marketing.
If you have 🔥burning🔥 questions for a social media marketer you will want to sign up for the FREE event! The Stratos team is getting together with some of our favorite Social Media experts to discuss all things social media. We cannot wait to share the plethora of knowledge these panelist have. Check them out:
Jill Felty - Boring words are holding too many businesses back. Especially when it comes to the words shared on social media. Jill Felty is the lead copywriter and owner of Felty Co. Creative Copy, a boutique copywriting agency based in Sacramento, California. After working with hundreds of clients to help them find the right words for their businesses' websites, emails, and socials, she's found one thing: When your words are rad, more people will lean in and listen, your audience will grow, and so will your business.
When she's not writing kickass words for her clients, she's spending time with her husband and two pups, camping, enjoying time with friends at the local brewery, or binging the latest season of Stranger Things (at least right now!)
Adam Buchanan - With over 14 years of experience in DTC marketing, Adam Buchanan believes people buy from people, not brands. Adam has fueled his passion for the outdoors by working with lifestyle brands that align with his values and missions. He's worked on influencer marketing and social media efforts for brands like Columbia Sportswear, Cabela's, GoPro, and Vortex Optics. He's a bowhunter with a new podcast First Generation Bowhunter where he helps new hunters learn how to get started in the sport. Currently he lives in Salt Lake City, UT with his wife Lisa, four kids, two beehives, and a goldendoodle.
Nik Goodner - Nik Goodner is a content creator and creative consultant helping creatives self-promote without feeling cringy. He is also the creator of CRTVCHURCH a platform for creatives helping them find jobs they love and Capture Collab the simplest way to transfer photos for photographers and organizations. You can find him on Instagram (instagram.com/nikgoodner) or online (nikgoodner.com)
Marla Bergh - Founder of Rizzi Social, Marla Bergh Photography, and Borrowed Bar, Marla Bergh is a seasoned marketer and creative director who has launched three successful small businesses based in Madison. "In life, work and business, I think everyone should blaze a trail for someone else," she said.
The passionate entrepreneur works with businesses on their marketing campaigns. She has even coordinated a client's appearance on "Shark Tank." Her philosophy is: "As long as the Earth is spinning, you should be dreaming and creating."